DG Tech Heavy Duty Breakout Box for DB9 DB15 DB25
files/Icon_Black_D.png

DG Tech Heavy Duty Breakout Box for DB9 DB15 DB25
Black Friday Sale Nov. 24 - Dec 8! At least 5% Off Every Product!
See Details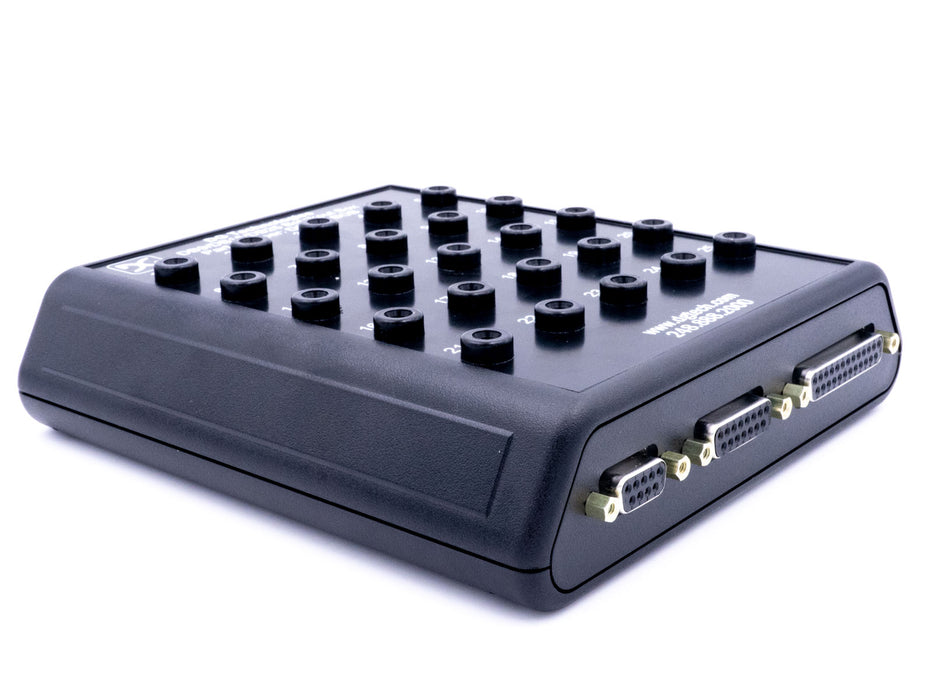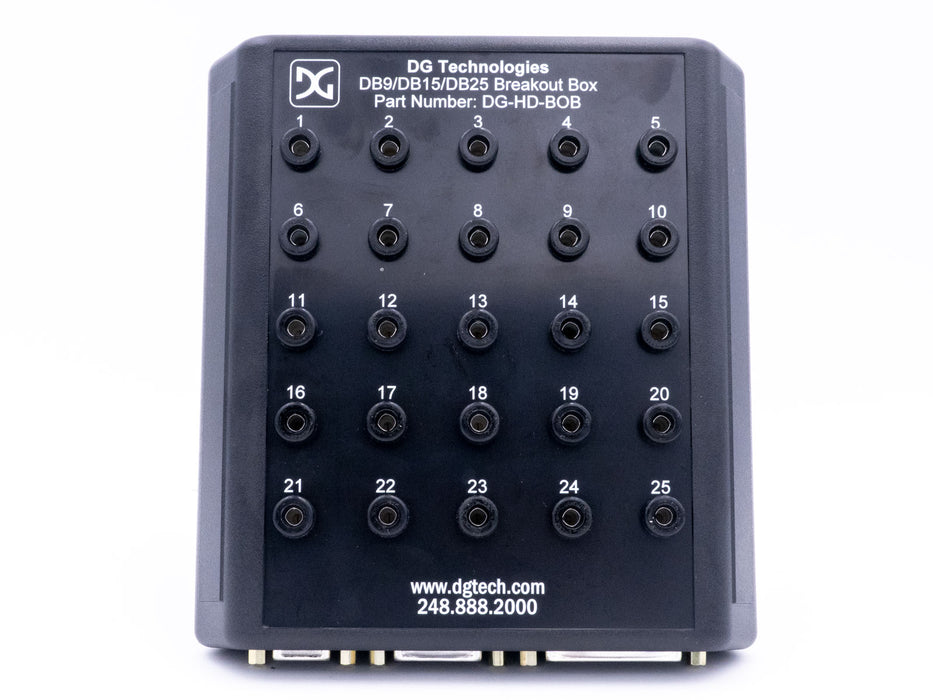 If you have worked near DB connectors for long, you will have probably wasted a lot of time and money building "breakout boxes" to serve specific project needs. If so, you are going to love this product! If you are working with any type of cable that originates or terminates in a DB-9, DB-15, or a DB-25 connector, then this will become your ultimate breakout box!
Our engineers use DB connectors on a daily basis and they need to break out signals from those connectors routinely, and they love this product! We feel you will too! We have customers from many different industries using this product such as Medical, Automotive, Industrial, and Aerospace.
Detailed Description
The HD Breakout Box is a DB9/DB15/DB25 to banana plug receptacle "breakout" matrix. All pins are wired "straight through", are interconnected with the other associated DB pins, and are routed to the appropriate banana plug receptacle. The circuit board is RoHs compliant, lead free, and allows for .1 to 32VDC with 2.5 Amps of current flow on each pin. The size of the box is 6.2"x7"x1.75" with a temperature range of -10 to 80 C.
DB9.1M goes to DB9.1F, DB15.1F/M, DB25.1F/M, and Banana Plug Receptacle 1
DB9.2M goes to DB9.2F, DB15.2F/M, DB25.2F/M, and Banana Plug Receptacle 2
DB15.14M goes to DB15.14F, DB25.14F/M and Banana Plug Receptacle 14
etc.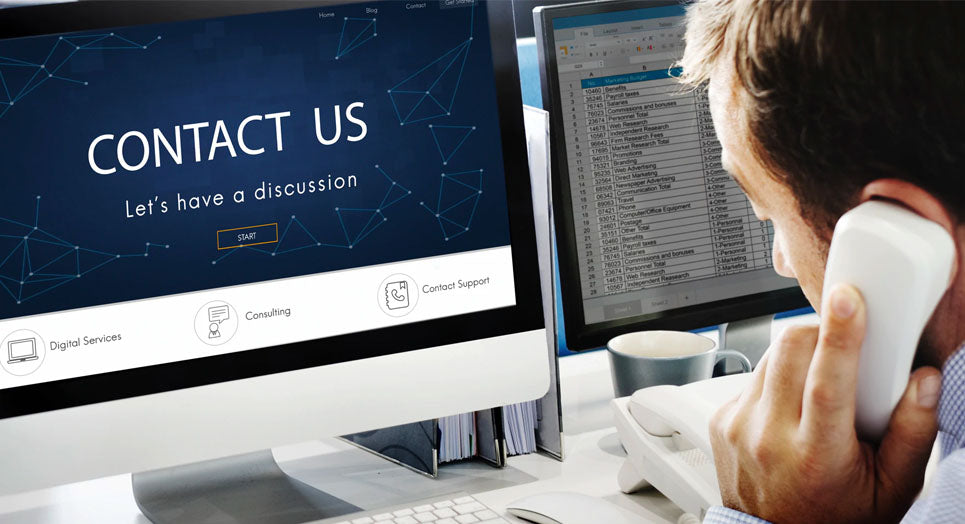 Questions?
If you have any questions about this or any other product, please don't hesitate to contact one of our Diesel Laptops experts at (888) 983-1975 or by clicking below!
Contact Us