Autel MaxiSys MS908CV Diagnostic System for Commercial Vehicles
files/Icon_Black_D.png

Autel MaxiSys MS908CV Diagnostic System for Commercial Vehicles
Product Includes
Rugged Android Tablet
MaxiFlash Elite Programming Device
Connection cables and adapters
Software install disc
User guide
Rugged Carrying Case
As a new member of Autel's MaxiSys family, the MaxiSys CV is built on the powerful MaxiSys 908 platform and provides a comprehensive diagnostic solution for virtually all commercial vehicles as well as machines made in North America, Europe and Asia. Offering advanced features and extreme ease-of-use, MaxiSys CV is the ideal solution for independent repair shops, owner-operators and various sized fleets seeking a single scan tool for all their professional heavy-duty needs.
Hardware
Extraordinarily powerful Cortex-A9 quad-core processor
9.7" 1024x768 LED-backlit glossy Multi Touch capacitive display with IPS technology
Internal reliable and fast 32GB Solid State Drive for better performance
Built-in 5-megapixel rear camera with autofocus and flashlight
Dual-band (2.4 GHz & 5.0 GHz) 802.11n Wi-Fi to access your favorite web resources
Unique shop tough ergonomic design features strong rubber protection and housing;
Built-in rechargeable lithium-ion battery for up to 8 hours of continuous operation
USB, audio and auxiliary ports make it easy to connect accessories
The VCI connects to the main unit wirelessly with up to 230 meters working range
Software
Open source Android Operating System for fast boot-up and multitasking
Easy and intuitive navigation makes finding what you need simple and fast
Extensive vehicle coverage for more than 80 US, Asian and European commercial vehicle makes and machines
Complete capabilities for codes, live data, actuation tests, adaptations and ECU coding
Displays live data in text, graph, analog and digital gauge for easy data review and analysis
Configures display options, sets triggers, records and playbacks results with one touch
Records and playbacks live data to pinpoint troubles of sensors and components
Cloud-based Data Manager saves customer and vehicle records, scanner data and technician notes
Remote technical support for convenient demonstration, training and increased customer satisfaction
Prints out recorded data anytime and anywhere with Wi-Fi technology
Automatic Wi-Fi updates available in new software releases
Autel MaxiSys CV Review
We have done a complete, in-depth review of this product including videos, side-by-side comparisons, and more. You can read the Autel MaxiSys CV Review on our blog page.
Videos 
Detailed Specifications
Operating System: Android™ 4.0, Ice Cream Sandwich
Processor: Samsung Exynos Quad-Core Processor 1.4GHz
Memory: 2GB RAM & 32GB On-board Memory
Display: 9.7-inch LED capacitive touchscreen with 1024x768 resolution
Connectivity: Ethernet: RJ45 Ethernet Connection • WiFi (802.11 a/b/g/n) • USB: 2.0 • BT v.2.1 + EDR • SD Card (Support up to 32GB) • HDMI
Camera (rear) Rear-facing, 5.0 Megapixel, AF with Flashlight
Sensors: Gravity Accelerometer, Ambient Light Sensor (ALS)
Audio Input/Output: Microphone • Dual Speakers • 4-Band 3.5 mm stereo/standard headset jack
Power and Battery: 11000 mAh 3.7 V lithium-polymer battery Charging via 12 V AC/DC power supply
Input Voltage: 12 V (9-24 V)
Power Consumption: 6.5 W
Operating Temp.: -10 to 55°C (14 to 131°F)
Storage Temp.: -20 to 70°C (-4 to 158°F)
Housing: Strong plastic housing with protective rubber boot
Dimensions: 300 mm (11.81") x 220 mm (8.66") x 50 mm (1.97")
Weight: NW: 1.42 kg (3.13 lb.), GW: 8.052 kg (17.75 lb.)
Protocols: SAE J1939; SAE J1708; Manufacturer customized J1939; Manufacturer customized J1708; KWP; VPW; UDS-CAN; CDL
 Kit Contents
MaxiFlash Elite
Adapter for Deutsch-9
Adapter for Deutsch-6
Adapter for UNI-4
Adapter Case
JW10(x2)
JW9(x2)
JW8(x2)
JW7(x2)
JW6(x2)
JW5(x2)
JW4(x2)
JW3(x2)
JW2(x2)
JW1(x2)
User Manual
Light Fuse
Quick Reference Guide
Main cable
Carry case
USB Cable
Cigarette Lighter
Compact Disc (CD)
AC/DC External Power Adapter
Clipper Cable
Soft Cloth
Packing List
Mini USB Cable
Our Opinion
At this time, we don't recommend this tool unless you are working specific truck manufacturers. In some cases, the software it very well done. In other cases, it is very poor or non-existent. Please call us at 888-983-1975 or Contact Us to discuss your situation and find the correct tool for you.
Frequently Asked Questions
 How do updates work? Your unit will receive free updates for 12 months. After 12-months your tool will keep working, but you need to pay $1295 per year if you wish to receive updates & support.
Works with Diesel Explorer
This Heavy and Medium Duty Diagnostic Software allows you to...
Easily see every DTC
Get information on components
View live parameters
View trip data
Generate reports and more!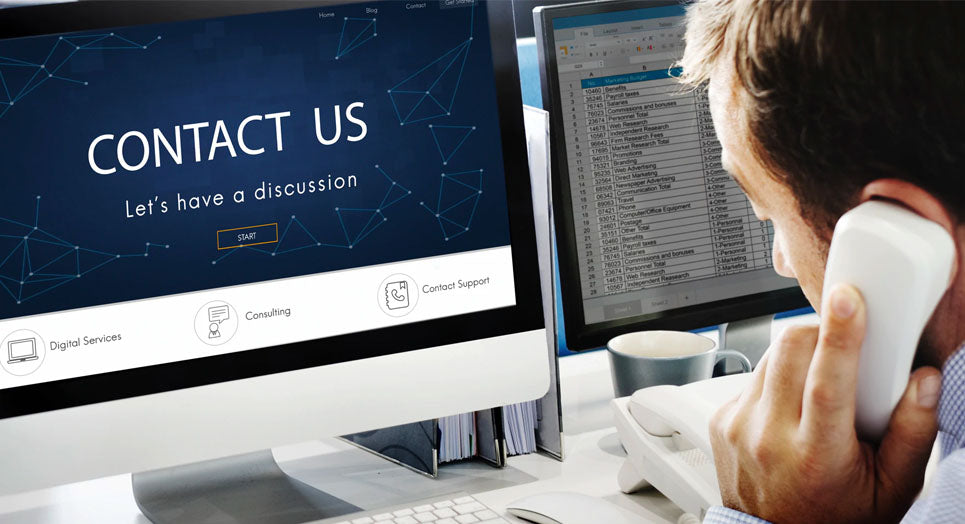 Questions?
If you have any questions about this or any other product, please don't hesitate to contact one of our Diesel Laptops experts at (888) 983-1975 or by clicking below!
Contact Us