Diesel Laptops DieselLink Universal Commercial Truck Adapter
files/Icon_Black_D.png

Diesel Laptops DieselLink Universal Commercial Truck Adapter
Black Friday Sale Nov. 24 - Dec 8! At least 5% Off Every Product!
See Details
Our Diesel Link is discontinued. We recommend:
Nexiq USB Link 3 Wired Edition or
Nexiq USB Link 3 Wireless Edition
The Diesel Laptops DieselLink is a universal truck communication adapter that works with both OEM and aftermarket truck diagnostic software. Our rugged adapter was built for truck repair facilities and designed to stand up to the daily usage you'd expect in the truck repair industry. While the adapter is focused on the heavy truck market, it also contains the protocols used in the automotive industry for both diagnostics and programming.

Cables and accessories included!
The Diesel Laptops DieselLink is the absolute best device on the market today and comes with a 24-month warranty and everything you'll need to get up and running quickly.
See Cables and Accessories
Included Cables
6-pin/9-pin vehicle Y-adapter
15' USB cable
OBDII Cable
HD OBDII Cable (For 2013 and newer Mack and Volvo Trucks)
Included Accessories
Configuration utility CD and manuals
Quick start reference guide
Multiple Protocol Support
The DieselLink supports 4 CAN channels including J1939 and ISO15765, all ODBII protocols, and many others.
See Complete List
4 Concurrent CAN channels
3 High-speed dual-wire CAN channels
1 Single wire/fault tolerant channel (SWCAN/FTCAN)
CAN auto baud detection capable
Supports all CAN baud rates
J1939, ISO15765, IESCAN, GMLAN, PTCAN
OBDII Protocols
ISO15765
J1850 VPW
J1850 PWM
ISO9141 and ISO14230 (K-Line and L-Line)
Other Protocols
GM UART
ALDL
Allison CEC Protocol
Automotive Ethernet (DoIP)
Software Compatibility
The DieselLink can be used with OEM Software such as Cummins Insite, International NEDS, and Premium Tech Tool as well as aftermarket software like Pocketfleet PF-Diagnose (PFD).
See Complete List
Compatible Software:
Allison DOC
Bendix ACOM
Caterpillar Electronic Technician (ET)
Chrysler J2534 Application (11-bit CAN)
Cummins Insite
Cummins Insite Fault Viewer
Cummins PowerSpec
Dana Diagnostic Tool
DashLogic - PassThruScope (11-bit,29-bit CAN, ISO15765, J1850VPW, ISO9141, ISO14230)
Detroit Diagnostic Link
Eaton ServiceRanger
Ford Module Programming (CAN Vehicles)
Freightliner ServiceLink
General Motors SPS (J1850VPW/11-bit CAN)
General Motors GDS2 (11-bit CAN on pins 6, 14)
HINO Diagnostic Explorer (DX2)
International Diamond Logic Builder (DLB)
International NavKal
International ServiceMaxx J1708
International ServiceMaxx J1939
International NEDS
International NavKal
Meritor WABCO Toolbox
Noregon JPRO Professional
PACCAR DAVIE4
Perkins Electronic Service Tool (EST)
Pocketfleet PF-Diagnose (PFD)
RA Consulting - Silver Scan Tool
Toyota CUW (11-bit CAN)
Volvo/Mack/UD Premium Tech Tool (PTT)
Technical Support
With support form Diesel Laptops you'll get access to certified IT professionals and field trained Diesel Technicians.
Our experts can guide you through any issue from basic connection issues to complex software issues and everything in between. Multi-lingual support is also available.
For support, call 888-93-1975 ext 2
Want to grow your business?
Get the top 10 free resources for Diesel Technicians from Diesel Laptops.
Works with Diesel Explorer
This Heavy and Medium Duty Diagnostic Software allows you to...
Easily see every DTC
Get information on components
View live parameters
View trip data
Generate reports and more!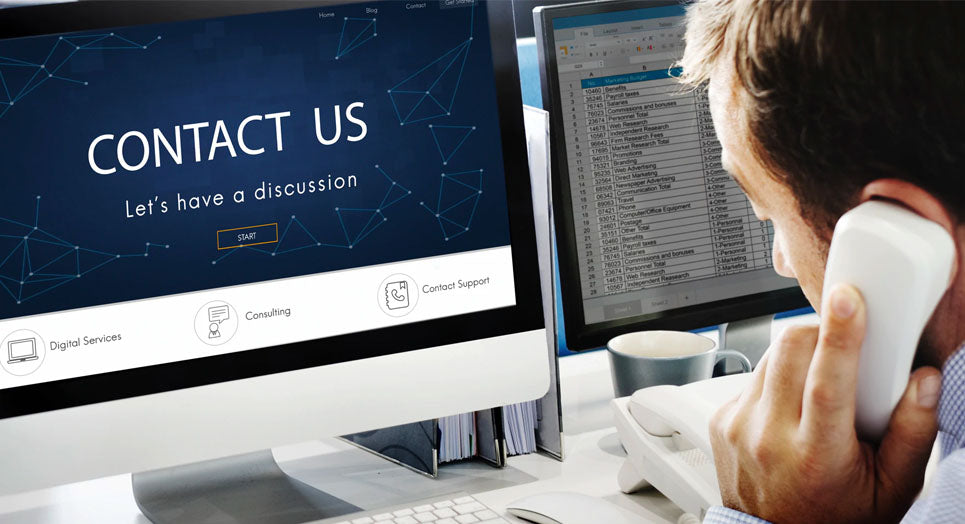 Questions?
If you have any questions about this or any other product, please don't hesitate to contact one of our Diesel Laptops experts at (888) 983-1975 or by clicking below!
Contact Us