TTN Fleet Solutions TEXA Truck Kit
files/Icon_Black_D.png

TTN Fleet Solutions TEXA Truck Kit
This kit is specifically designed, priced, and intended for TTN Fleet Solutions dealers and their customers only. Please contact us or TTN Fleet Solutions with any questions. For all other clients, please view our normal TEXA Truck Kit.
When it comes to dealer level diagnostics, accept no substitutes. This TEXA diagnostic laptop kit will do what you want it to do: Dealer level functionality on virtually anything you run across. From reading and troubleshooting codes to performing forced regenerations and injector cut-out tests, the TEXA is the tool for the job.
Groundbreaking Truck Software
Our TEXA kits are completely different than TEXA kits offered elsewhere. We have developed unique software and services that are exclusive to this tool, and we call that the Diesel Laptop Difference.
See Coverage & Capabilities
Complete North American Market Coverage
Freightliner
Blue Bird
Peterbilt
Kenworth
International
Mack
Sterling
Volvo
Western Star
Isuzu
Mitsubishi Fuso
Hino
Sprinter (All Models)
Dodge (RAM 2500 & Up)
Ford (Covers diesel F250-F750)
GMC (C, T, & W Series)
UD (Nissan Diesel)
CAT on-highway engines
Cummins on-highway engines
Detroit on-highway engines
PACCAR engines
All ABS systems
All Transmission systems
Thermoking
Diagnostic Capabilities
View live data
View codes, including actual OEM flash codes
Built-in troubleshooting & wiring diagrams
Perform bi-directional commands such as forced regeneration, DPF accumulator resets, injector cut-out tests, change engine parameters, EGR valve calibrations, and more
Desktop Launcher
The Diesel Laptops Desktop Launcher is the quickest and easiest way to access, learn about, or get support for all the software on your dealer level diagnostic kit and it is fully integrated into TEXA's IDC5 Software.
Diesel Repair Desktop
When you don't have the best internet connection (or none at all) and can't get to our online Diesel Repair platform, our desktop version of Diesel Repair allows you to get quick repair information for fault codes without the need to be connected. Pick your ECU and model, find your code, and see exactly what you need to know about that code, including components to look at for repairs.
Create Professional Labor Estimates
Labor Time Guide is easy-to-use software that allows you to quickly and easily access common labor times and build professional looking custom estimates. This software has a lifetime license, no annual fees and even works without an internet connection.
Technician Training is included
Not only do we offer weekly online TEXA training courses to help you get to know your software, but we offer Diesel Technician training as well.
One free Diesel Technician training class is included with your purchase.
Expert help is standing by
One year of Premium Technical Support is included. During this time, you will have unlimited access to certified IT professionals and field trained Diesel Technicians.
Our experts can guide you through any issue from basic connection issues to complex software issues and everything in between. Multi-lingual support is also available.
Videos
2009 Volvo with Cummins ISX
2007 Freightliner with Detroit Series 60
2010 Volvo VN with Volvo D13 Engine
Frequently Asked Questions
Is the TEXA available in additional languages besides English?
Yes, we can place the software in Spanish, French, or Italian for no extra charge. All other languages are $575.
Can I use another adapter such as a DPA5 or Nexiq USB Link instead?
No, the software will only work with the TEXA Navigator adapter.
Can I install this on more than 1 computer/tablet?
Yes, you can install this software on as many computers as you like, but only 1 computer can be used at a time.
How do I get updates?
Updates are done via an Internet connection, and there is a menu option to check for updates inside the program.
Can I get replacement parts if I lose a cable?
Yes, we sell all the replacement parts.
How long do I get updates?
You get updates & support for 12-months. After 12-months, you will NOT lose any functionality, you just will not receive updates or be eligible for free tech support. You can view our support packages on our Blog page.
What does the warranty include?
Defects in workmanship or product are covered under warranty. This does not cover abuse or lost items. You would need to contact your insurance company to cover that.
How quickly will you ship?
We ship every day, but this unit takes 1-2 days to put together. We have to license, install, configure, register, and update this unit.
Who do I call for Tech Support?
We prefer that you call us first. We have a staff of technical support representatives to help all of our customers, regardless of which product they purchase.
Is Internet access required?
This kit comes pre-installed and ready to go. If you purchase without a laptop and install it yourself, you will need Internet access to do this. Also, some commands require Internet access to function.
Can I use this without wires?
Yes, the TEXA is Bluetooth, and the laptop is Bluetooth, as well. There are no extra parts to purchase, and it works great!
How can I contact you with more questions?
Call us at 888-983-1975, hit the extension for the Sales Department.
What kind of laptop is this?
This is a Panasonic Toughbook CF-31. It has 8GB RAM, Windows 10 Pro, 240 GB SSD Drive, and Bluetooth. It comes with a 12-month warranty, and it is "ultra" fast. It will boot up in less than 45 seconds. These laptops are used by NATO, military, and police forces. It will last for years to come.
How good is the Sprinter Coverage?
The Sprinter coverages cover the Freightliner, Dodge, and Mercedes-Benz variations. It is as close to dealer level as you can get for Sprinter and will cover all ECUs. This includes ABS, Air Conditioning, Air Bag, Auxiliary Heating, Comfort Systems, Engine, Instrument Panel, Radio, Transmission, Steering Wheel, and more.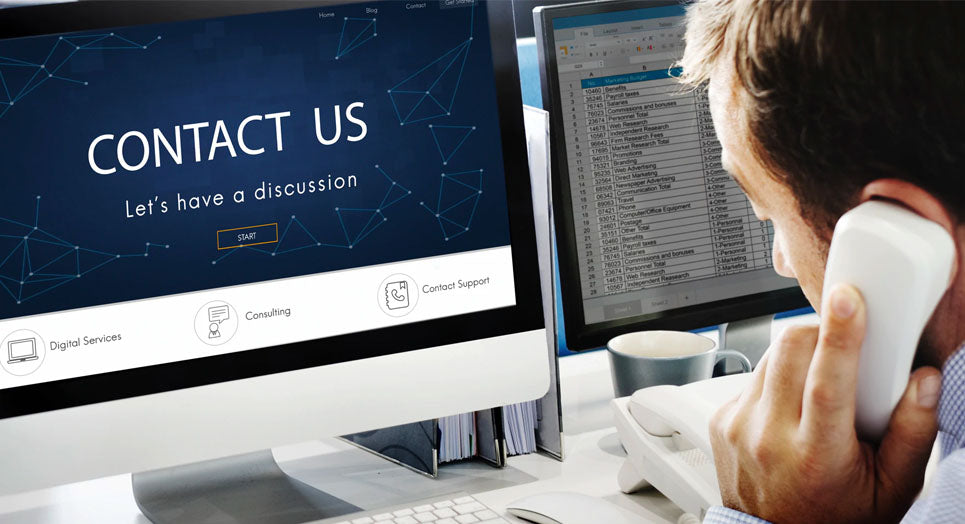 Questions?
If you have any questions about this or any other product, please don't hesitate to contact one of our Diesel Laptops experts at (888) 983-1975 or by clicking below!
Contact Us