Mack & Volvo Premium Tech Tool Diesel Diagnostic Laptop Kit
files/Icon_Black_D.png

Mack & Volvo Premium Tech Tool Diesel Diagnostic Laptop Kit
Black Friday Sale Nov. 24 - Dec 8! At least 5% Off Every Product!
See Details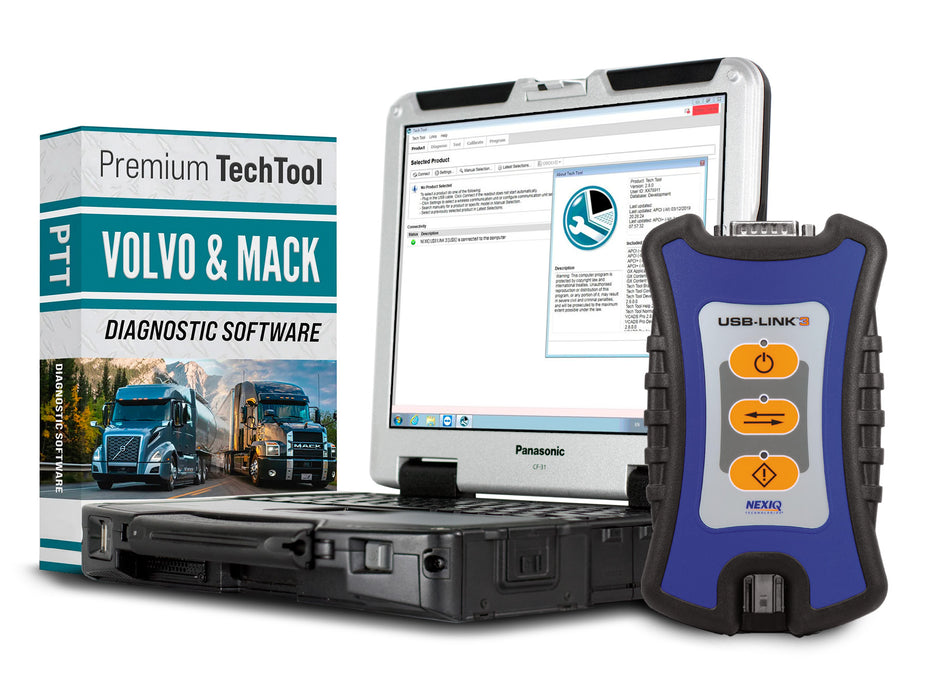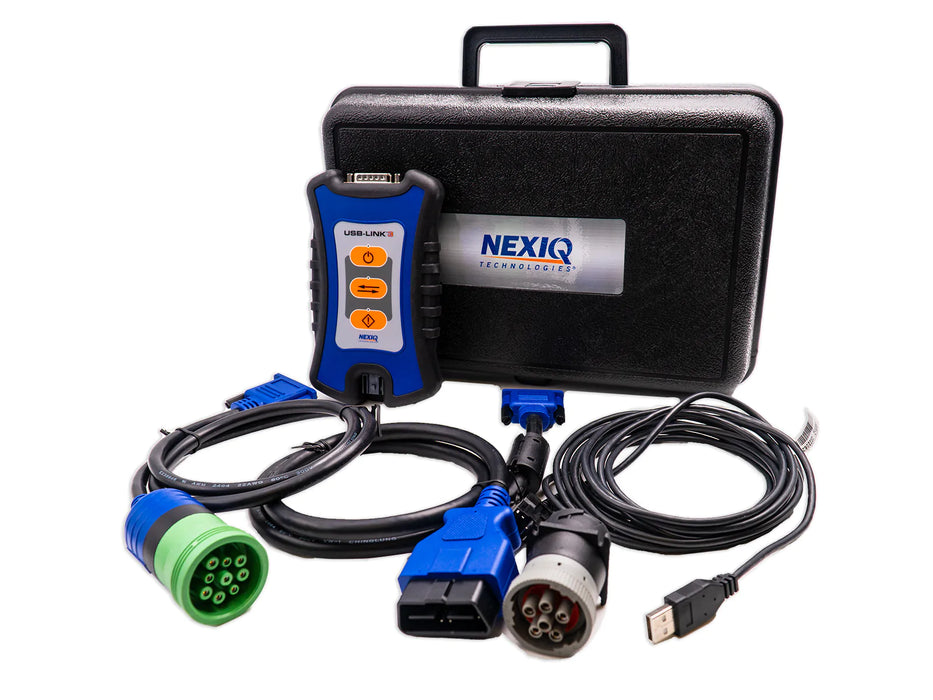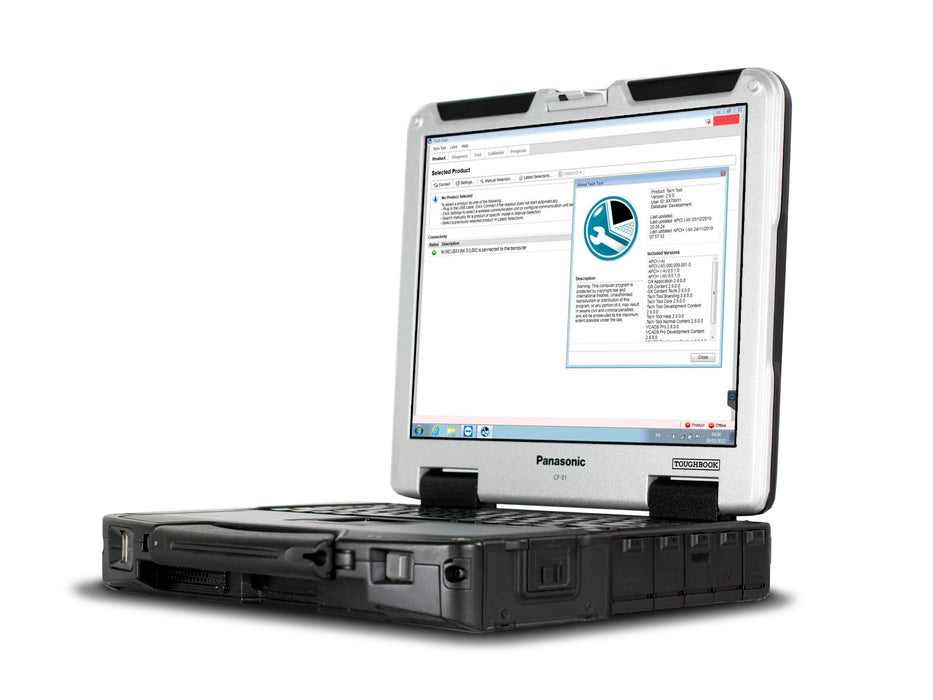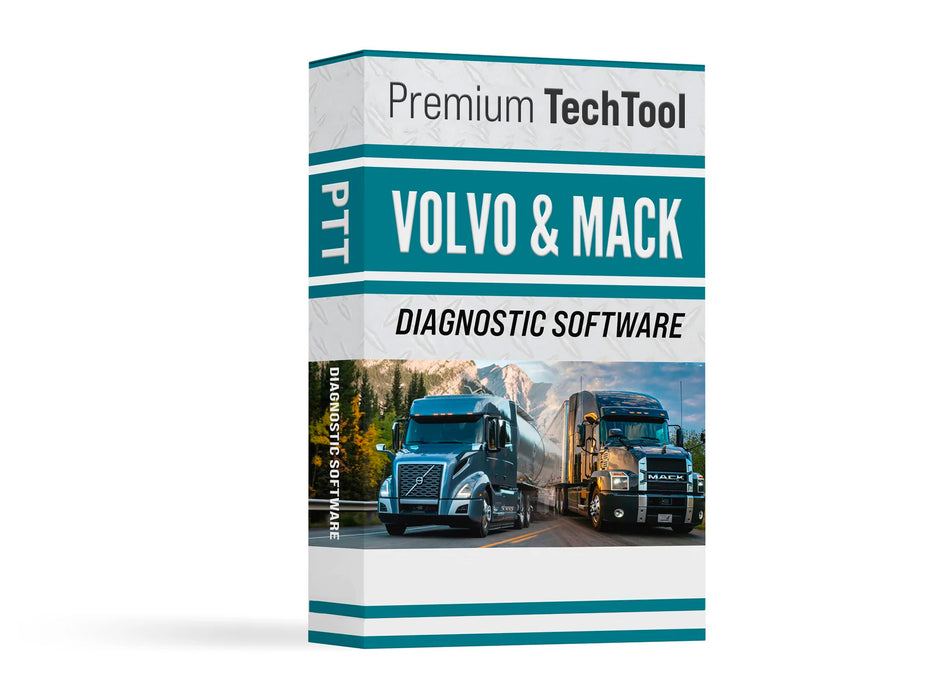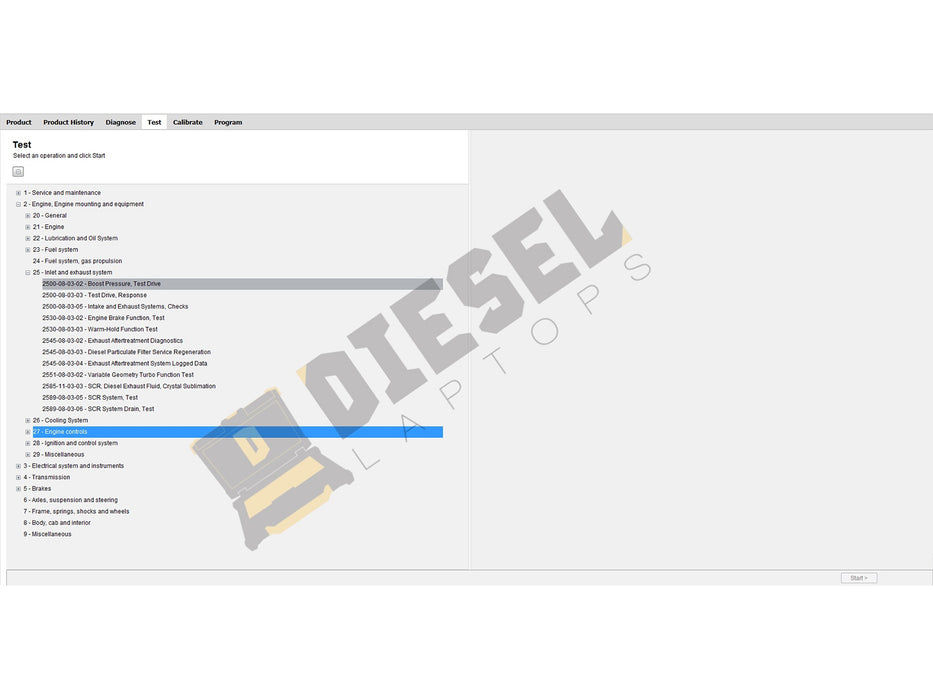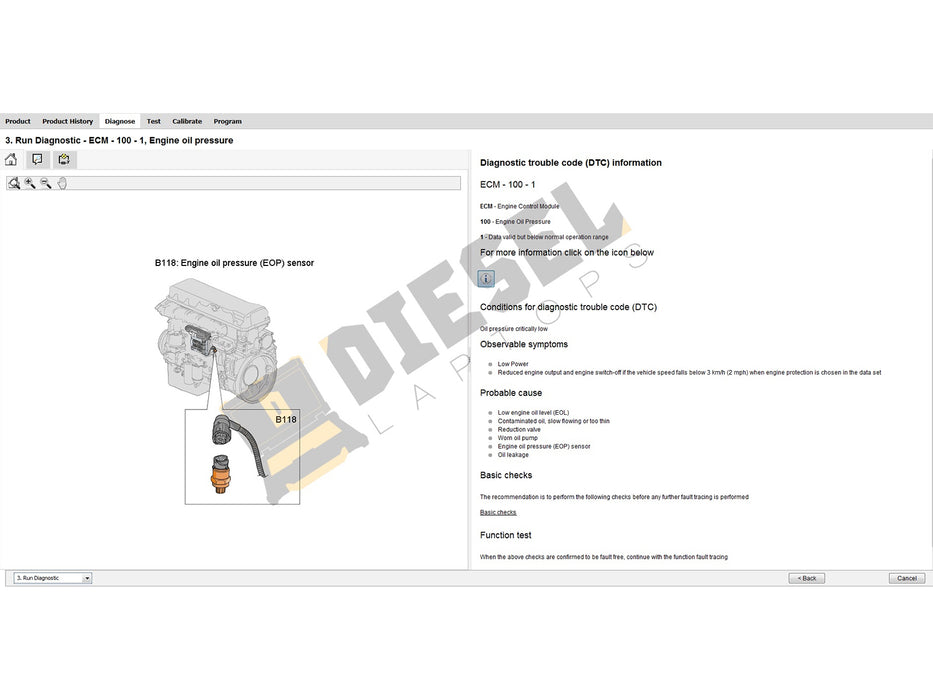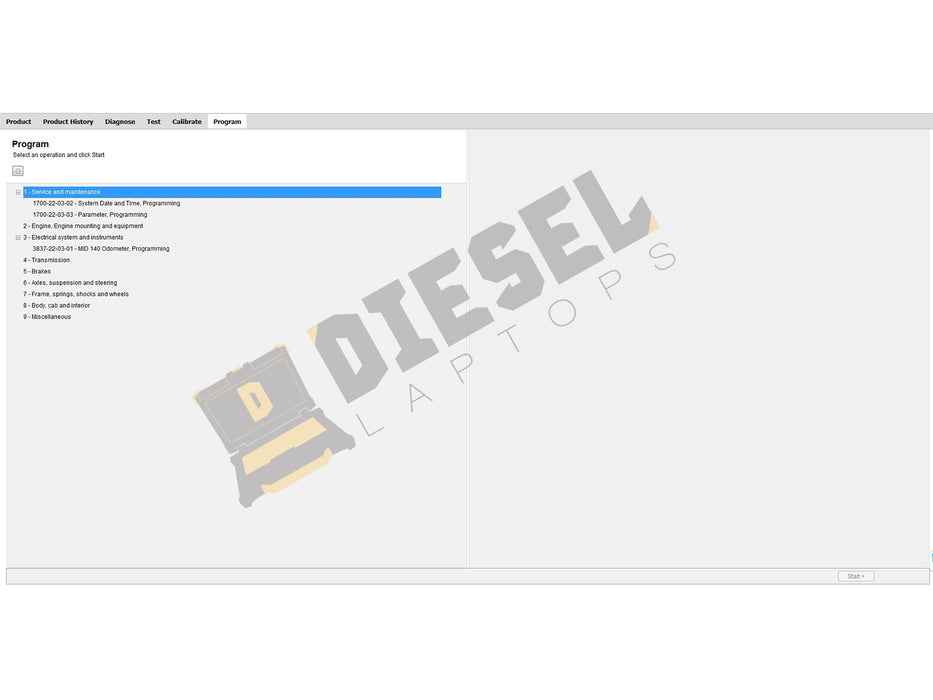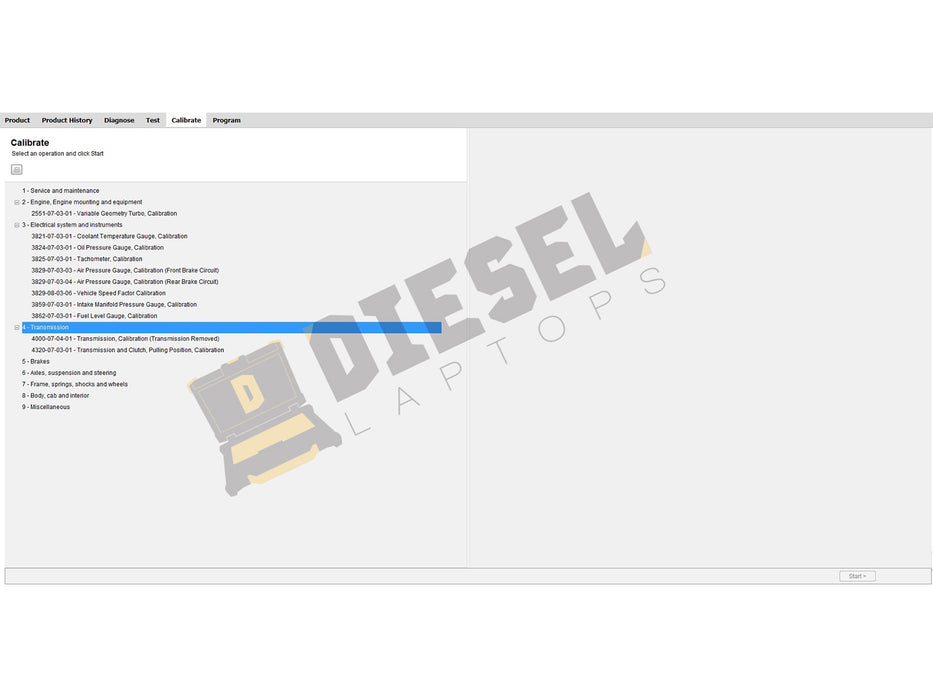 Mack & Volvo PTT Diesel Diagnostic Kit
This kit includes the best of both worlds with dealer level coverage for both Mack and Volvo Trucks. It includes the ability to read & clear codes, built-in repair information (Internet access required), and you can perform most popular commands such as DPF regenerations, change parameters, cylinder cut-out tests, and thousands more of functional tests.
This inclusive tool includes the laptop, vehicle interface device, and a lifetime licenses to Premium Tech Tool (PTT) for Mack and Volvo Trucks. Note that after 12-months you will no longer have online access through PTT nor receive updates or any support. The kit will come with the software licensed in your name and fully installed and tested to ensure you a quick and easy process to get started.
Frequently Asked Questions
Are there any required annual fees?Yes. After a year you will lose a couple things. First off, you will not be able to upgrade, nor receive technical support. Secondly, you will lose connection with the Volvo "Central Systems", so you will no longer receive Guided Diagnostics and repair information.
How much is the renewal each year? It is currently $350/year.
Is this item cheaper if I need just Mack or just Volvo? No, it is the same price.
How long does this take to receive? This system takes about 1 week before we can ship it. This is because it takes about a week to receive your license credentials from Volvo.
Who can I call for support if I need it? You can call our technical support department, or you can contact Volvo directly. We provide both phone numbers.
Will it work with my Cummins engine? No, you would need Cummins Insite, or one of our other tools, for that engine. This kit only covers components made by Mack or Volvo.
Do I have to install anything? No, we ship the laptop complete. It is installed, licensed, configured, and updated when we ship it.
I live outside the USA/Canada, can I purchase this? No, we can only ship this to USA or CANADA residents.
Does it come with all the cables? Yes, it comes with the 6-pin, 9-pin, and OBDII cable for 2013 & Newer Models.
Groundbreaking Truck Software
We have developed unique software and services that are exclusive to this tool, and we call that the Diesel Laptop Difference.
See Coverage & Capabilities
Premium Tech Tool Software (Latest version)
Perform all the tests the dealerships can such as Diesel Particulate Filter Regenerations, Injector Cut-Out Tests, change engine parameters, SCR system tests, turbo calibrations, and much more.
Perform detailed step-by-step repairs for each and every single code.
Coverage includes Mack & Volvo trucks, engines, transmissions, and other related ECU's such as suspension, brakes, radio, and many more.
Rugged Hardware and Accessories
Rest assured that your software comes pre-loaded on the toughest laptop on the planet: a Panasonic CF-31 Toughbook with 240GB SSD, 8GB RAM, Wi-Fi/Bluetooth, Windows 10 Pro and a 12-month warranty.
See Kit Contents
Panasonic CF-31 Toughbook Laptop
Premium Tech Tool (PTT) Software for Mack and Volvo
Nexiq USB Link 3 Adapter
9 pin, OBDII, 6 pin, & USB Cables
Adapter Case
About the Nexiq USB Link 3
PC-to-vehicle interface compatible with multiple software applications, minimizing your investment in multiple brand-specific diagnostic interfaces.
See Specifications and Features
Vehicle Network Protocol Support
CAN FD / J1939 FD / ISO15765 FD - 250K, 500K, 1M b/s with auto baud detection
Single wire CAN (SWCAN)
ISO 11898-3 Fault Tolerant CAN (FTCAN)
Diagnostics Over Internet Protocol (DoIP)
J1708
J1850 VPW (Class 2)
ISO PWM (SCP)
ISO 9141 / KWP2000 (ISO 14230) K/L line
ALDL 9600 and 8192 baud
ATEC 160 baud
Windows® Vehicle Communication API
Windows® Vehicle Communication API
RP1012 a/b/c
J2534 (2004 draft)
J2534-1 partial implementation (commercial vehicle focused)
Compatible Software (Not Included:)
Detroit Diesel Diagnostic Link
CAT Electronic Technician (On-Highway only)
Cummins Insite
International - ServiceMAXX Fleet Pro
Hino eXplorer
Volvo PTT
VCAD Elite Mack/Volvo
V-MAC Service Tools
Allison DOC® For PC-Service Tool - Protocols Supported: J1939, J1708/J1587, and J1850
Allison DOC® For Fleets (1000/2000) - Protocols Supported: J1939, J1850
Allison DOC® For Fleets (3000/4000) - Protocols Supported: J1939, J1708/J1587
Eaton ServiceRanger
Bendix ACom
WABCO Toolbox
Freightliner ServiceLink
International ABS
International DLB
International Intune
International IPC v2.02
PACCAR DAVIE4
Diesel Repair Desktop
When you don't have the best internet connection (or none at all) and can't get to our online Diesel Repair platform, our desktop version of Diesel Repair allows you to get quick repair information for fault codes without the need to be connected. Pick your ECU and model, find your code, and see exactly what you need to know about that code, including components to look at for repairs.
Diesel Health
Diesel Health allows you to grab vehicle health reports and send them to our web-based platform. From there you can see every all your health scans which includes fault codes and major components. We've connected this seamlessly to our Diesel Repair information.
See Features
Diesel Health Features
Obtain vehicle health reports with free or paid software.
View health reports on any device equipped with a web browser.
Easy access to vehicle information and major component data including models, serial numbers, software, and more.
View active and inactive fault codes including freeze frames.
Instantly access repair information, wiring diagrams and technical repair documents from Diesel Repair with one-click access.
Submit help request tickets to the Diesel Repair technical support team for assistance with diagnosis or repair.
Email, print, or save PDF copies of Diesel Health scans.
View and sort vehicles by VIN and date of submission.
A full year of Diesel Health comes included with purchase of all Cojali dealer-level truck kits!
Learn More
Works with Diesel Explorer
This Heavy and Medium Duty Diagnostic Software allows you to...
Easily see every DTC
Get information on components
View live parameters
View trip data
Generate reports and more!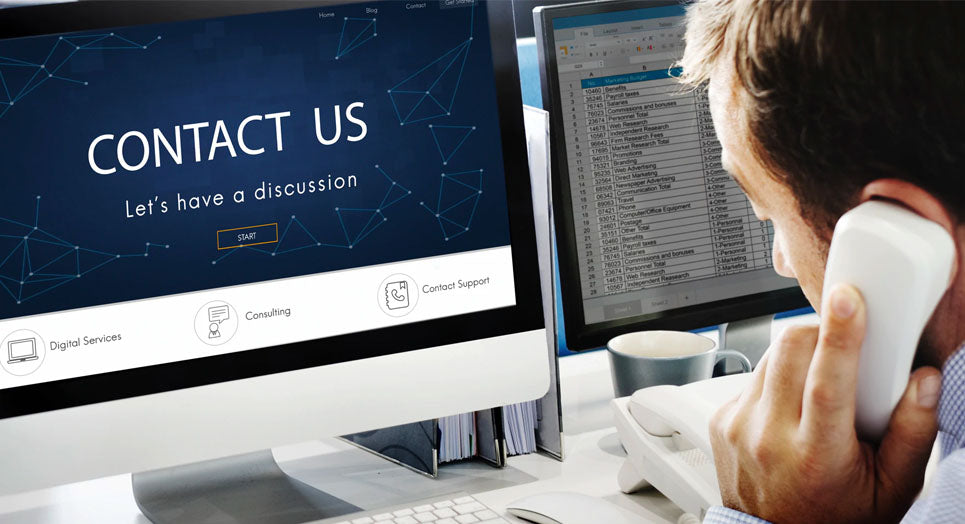 Questions?
If you have any questions about this or any other product, please don't hesitate to contact one of our Diesel Laptops experts at (888) 983-1975 or by clicking below!
Contact Us