International Truck & Engine Dealer Level Diagnostic Laptop Kit
files/Icon_Black_D.png

International Truck & Engine Dealer Level Diagnostic Laptop Kit
Black Friday Sale Nov. 24 - Dec 8! At least 5% Off Every Product!
See Details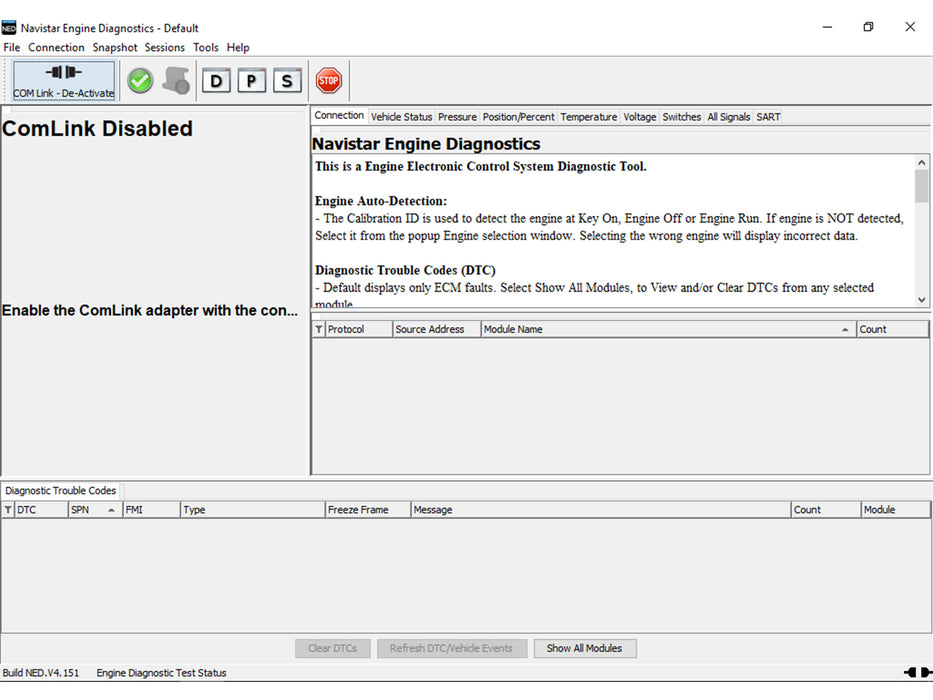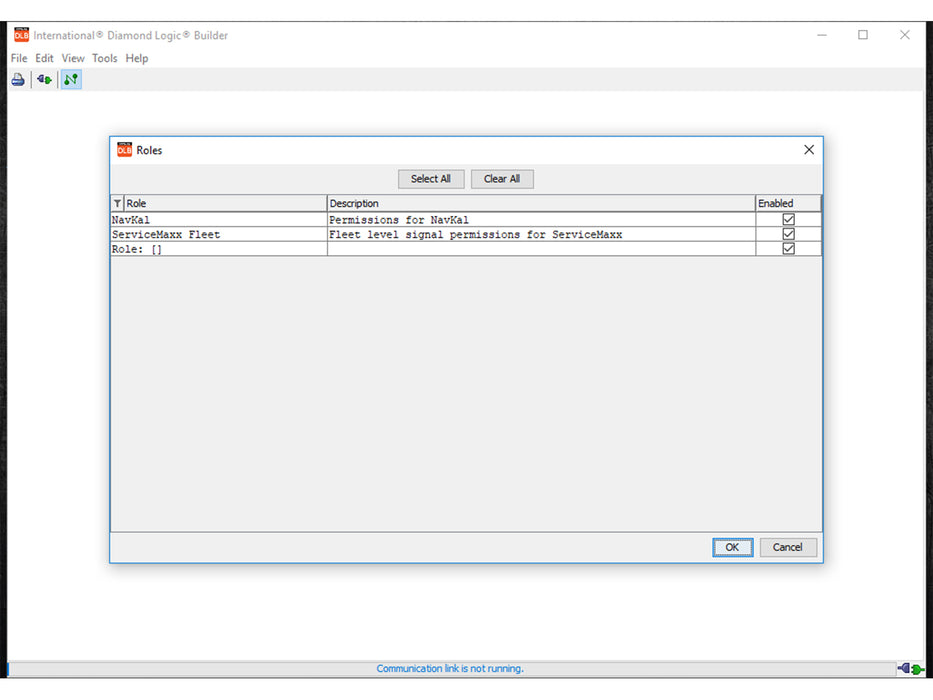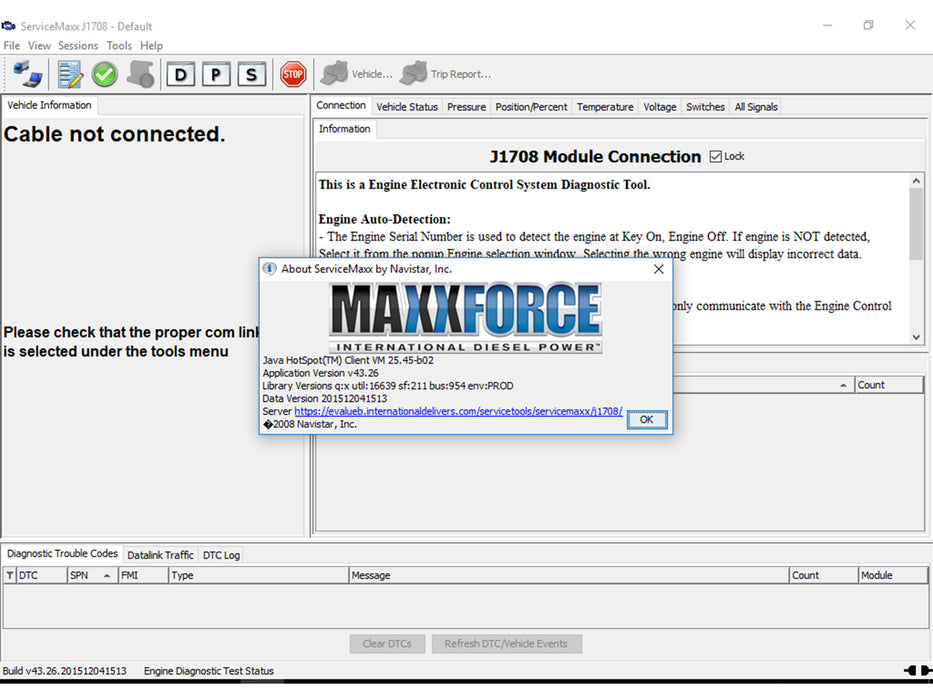 Please Note: The Nexiq USB Link 2 is currently out of stock. We are in the process of putting together a International Truck Laptop Kit with the new USB Link 3. In the meantime, please consider the new and improved standlone Nexiq USB Link 3 Wireless Edition or Wired Edition
The International Truck and Engine Dealer Level Diagnostic Laptop Kit is designed for those who need both performance and capability on International trucks and engines. This kit includes a CF-31 laptop, all available software from International, and the RP1210 diagnostic adapter that connects your laptop to the International Truck.
This Diesel Laptops exclusive kit will give you dealer level capabilities for the engine, the cab controllers, and the ability to perform ECM flashing and updates, as well.
CF-31 Fully Rugged Laptop
Our fully rugged CF-31 laptops are designed to take abuse. The units come standard with 240 GB solid-state drive (SSD) which provides long battery life and also has no moving parts making your computer much faster. The average time from turning your computer on to working in Windows is roughly 15 seconds.
See Specifications
8 GB RAM
240 GB SSD
Bluetooth
Wi-Fi
i5 CPU
12-month warranty
Diagnostic Software
This kit is bundled with specialized software for dealer level International disagnostics, monitoring, troubleshooting, and testing.
See Specialized Software
International Diamond Logic Builder (DLB)
Diamond Logic Builder, also known as DLB, is the same software that International dealerships use for monitoring, troubleshooting, and testing body-related components. This includes systems such as HVAC, power windows, wipers, horns, lightning, and a lot more. Read more details o this software on the Diamond Logic Builder product page.
Navistar Engine Diagnostics (NEDS)
This program, previously called ServiceMaxx J1939, is now called Navistar Engine Diagnostics, or NEDS for short. This diagnostic program allows you to perform dealer level diagnostics on all International branded engines from 2007 to current. This includes functions such as cylinder contribution tests, adjusting engine parameters, performing a DPF regen, and hundreds more. Read more details on this software on the NEDS Software product page. This software will work on the entire MaxxForce series, N-Series, and the new A26 engine.
ServiceMaxx J1708
While NEDs works for 2007 & newer engines, you need to use ServiceMaxx J1708 for the 2006 & older ones. ServiceMaxx J1708 is the exact same software used at dealerships across the country. You can perform all the same commands, resets, calibrations, and changes that a dealership can do. This covers engines such as the DT466, T444E, DT530, and a bunch more.
NavKal Professional Edition
NavKal is the program used to perform ECM calibration updates, along with programming blank Navistar ECMS. Read more details on this software on the NavKal Pro Edition product page.
Diesel Health
Diesel Health allows you to grab vehicle health reports and send them to our web-based platform. From there you can see every all your health scans which includes fault codes and major components. We've connected this seamlessly to our Diesel Repair information.
See Features
Diesel Health Features
Obtain vehicle health reports with free or paid software.
View health reports on any device equipped with a web browser.
Easy access to vehicle information and major component data including models, serial numbers, software, and more.
View active and inactive fault codes including freeze frames.
Instantly access repair information, wiring diagrams and technical repair documents from Diesel Repair with one-click access.
Submit help request tickets to the Diesel Repair technical support team for assistance with diagnosis or repair.
Email, print, or save PDF copies of Diesel Health scans.
View and sort vehicles by VIN and date of submission.
A full year of Diesel Health comes included with purchase of all Cojali dealer-level truck kits!
Learn More
Exclusive Repair Information
There are tons of ways to get repair information for commercial trucks and components, but very few ways to get repair information for those codes. This program contains repair information that you can't live without!
See Coverage
Engine Coverage
Unless noted otherwise, coverage is complete for all on-highway electronic engines for each vendor and current to 2018 model years.
CAT: 3100 HEUI, 3126B, 3126E, 3406E, C-10, C-12, C-15, C-16, C11, C13, C15, C7, & C9)
Cummins: N14, M11, ISX, ISB, ISM, ISC, ISL, & Signature
Cummins Engines: in Dodge Trucks
Detroit: Series 60 DDEC II to DDEC VI, EPA07, EPA10, DD series, GHG14, DDEC VI, DDEC10, DDEC13)
Ford PowerStroke: 6.7L, 6.0L
FUSO: All engines from 2008 to Current
HINO: JO8E (2011 & Newer) and J05E Engines (All Years)
International Engines: DT466, VT365, VT275, HT570, DT530, T444E, MaxxForce 5, MaxxForce 7, MaxxForce 9, MaxxForce DT, MaxxForce 11, MaxxForce 13, MaxxForce 15, N9, N10, N3
MBE900: All Years
MBE4000: All Years
UD Nissan: 2005-2007
Isuzu: 4HE1 (1999-2004), 4HK1, & 6HK1
Mack: 2004 to Current
Volvo: 2004 to Current
PACCAR MX: 2007 to Current
Sprinter: OM612 (2002-03) & OM647 (2004-06)
Transmission Coverage
Allison: 000/2000, 3000/4000, WTEC II, & WTEC III
Eaton: Generation 1, Generation 2, Generation 3, Fuller Advantage
Mack: mDrive
Volvo: IShift
ABS Coverage
Bendix ABS: EC-30, EC-60, EC-80, & Trailer TABS-6
WABCO: C-Version, D-Version, E-Version, Air, Hydraulic, Easy Stop, Trailers & Dollies
Body Controllers
Freightliner: Cab, Chassis, Central Gateway, & MSF
International: ProStar & Medium Duty Trucks
Dodge RAM (2006-Current): Transmission, ABS, Airbag, Amplifier, Radio, Body, Center Stack, Console, Driver & Passenger Door, and 20 more
Mack: Panel, Satellite, Vehicle, Climate Control, Seat Belt, Radio, Lighting Controller, and Cab Shifter
Volvo: Panel, Satellite, Vehicle, Climate Control, Seat Belt, Radio, Lighting Controller, and Cab Shifter
Thomas Bus: Specific codes for only Thomas Bus (All Years, All Components)
Technician Training is included
Not only do we offer weekly online TEXA training courses to help you get to know your software, but we offer Diesel Technician training as well.
One free Diesel Technician training class is included with your purchase.
Works with Diesel Explorer
This Heavy and Medium Duty Diagnostic Software allows you to...
Easily see every DTC
Get information on components
View live parameters
View trip data
Generate reports and more!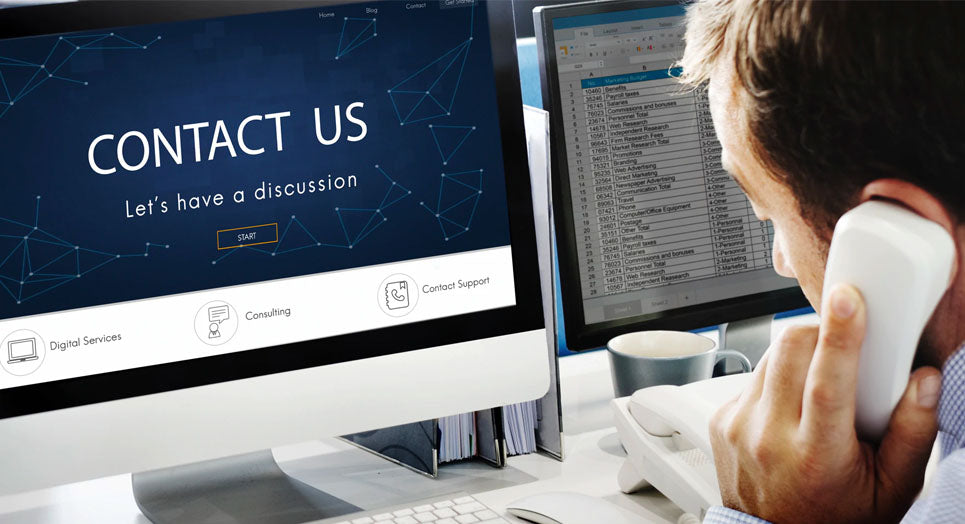 Questions?
If you have any questions about this or any other product, please don't hesitate to contact one of our Diesel Laptops experts at (888) 983-1975 or by clicking below!
Contact Us