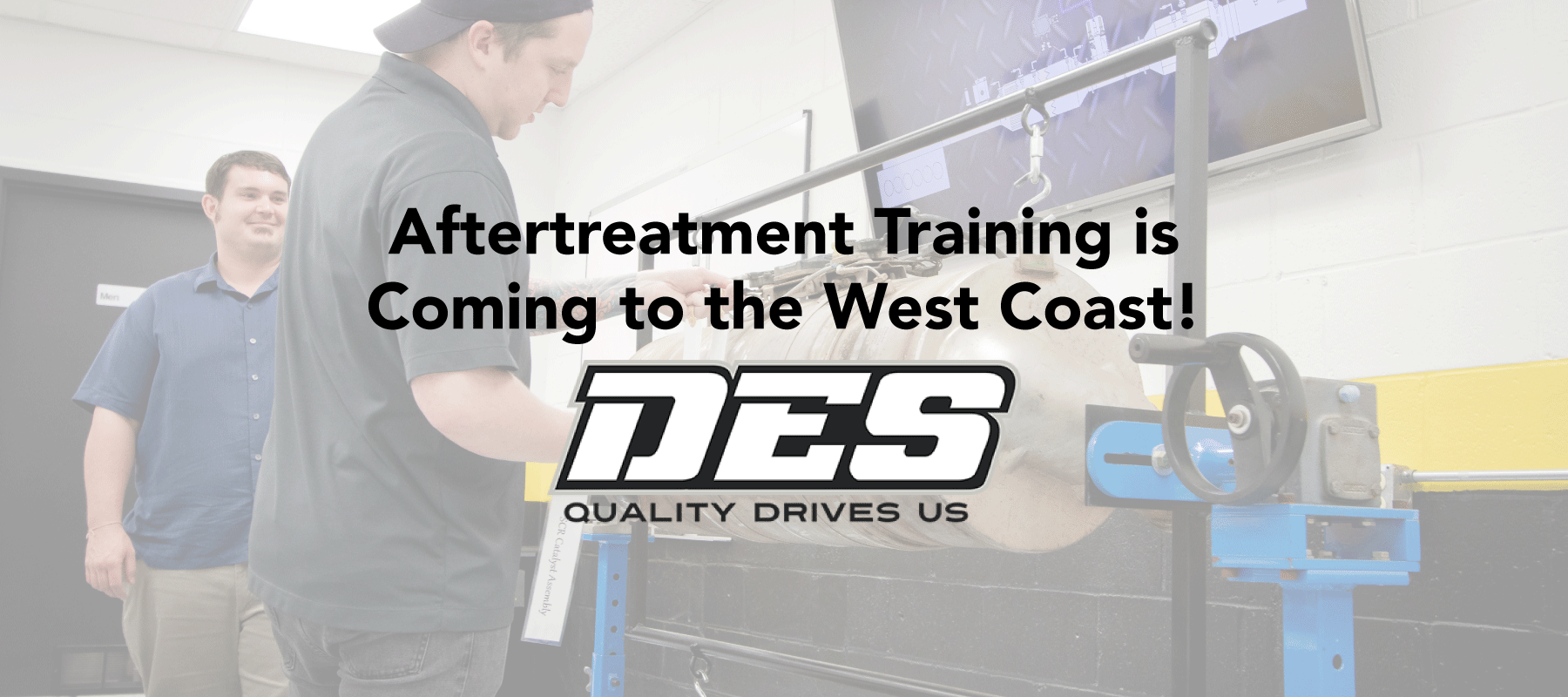 Aftertreatment Training on the West Coast with DES
Diesel Laptops has partnered with Diesel Emissions Service (DES) to bring our aftertreatment training classes to the West Coast! DES has multiple locations on the West Coast and we're working with them to get classes at most of these locations. Our first class will be Friday July 24, 2020 in Redding, California. Keep an eye out on our training calendar to see when we add new locations!
About the Class
In this class, you'll learn how understanding the interaction between upstream engine issues and aftertreatment system issues can quickly get to the root cause. You'll start with learning the function, operation, and the internal view of the components making up the aftertreatment system. You'll also learn about regeneration temperature diagnostics, the cause of regeneration temperature inversions, the differences between post-injection and in-cylinder regeneration operations, and the importance of IQA or injector coding when replacing an injector and how it could potentially affect the aftertreatment system.
To reinforce the concepts learned in this course, you'll perform hands-on labs with learning aids developed by our training department. We'll also perform a live regeneration to validate the concepts learned during the lecture portion of this course. 
About Diesel Emissions Service
From the beginning, DES was founded on the core values of excellence, personal service and family. Having grown up in the family business, Steve Hoke continues the traditions he observed in his father… taking time to talk with customers, doing the job right, and never compromising on quality. Everyone at DES is committed to providing their customers in the diesel emissions industry the same personal connection, product knowledge and quality parts they've always counted on.