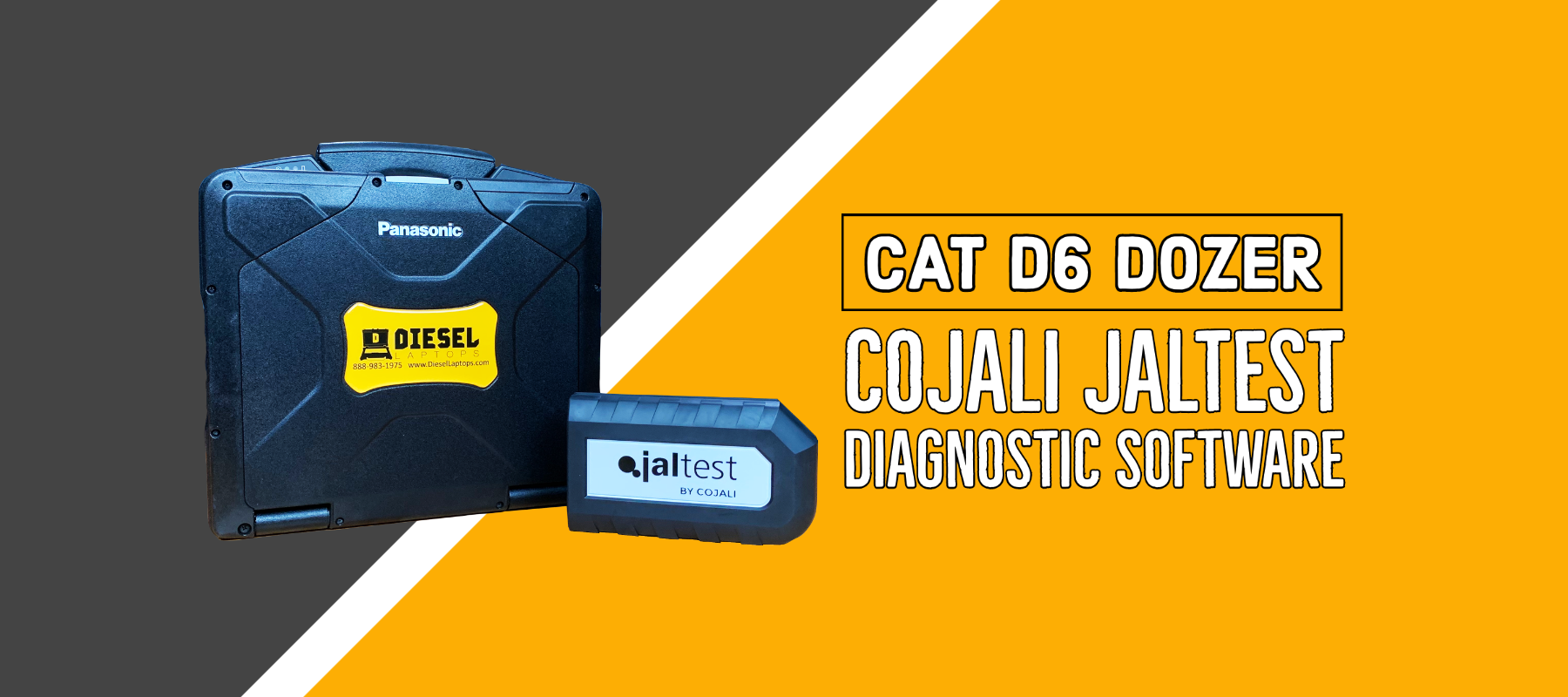 CAT D6 Dozer Maintenance & Repair with Cojali Diagnostic Software
Our diesel technicians are taking a look at the engine, aftertreatment system and hydraulic system functionality on a CAT Dozer using the OHW & Construction module on Cojali Jaltest's diagnostic software. We will be showing step by step how the joystick calibration works with this tool.
We are going to choose our connector type, which for this machine is a CAT 9 Pin Cable (JDC505A).  Once the software has had a chance to scan the machine, we will have connection with the engine, aftertreatment system, hydraulic system and instrument cluster. Below you can see the main navigation screen on the Engine Control Module:
Read & Clear Fault Codes
You can read and clear fault codes for the engine, aftertreatment system, powertrain, hydraulic system, instrument cluster, and telematics. Whenever you see a code you can click on it to get freeze frame data information which gives you information such as last occurrences.
System Data
This gives information about the machine that we are connected to including engine serial number, calibrations, etc.
Monitoring
Here you can see all your live data for all systems – for the CAT Dozer we are connected to there are pages of readings that you can sort through. As your machine is running you will be able to see these values change. You can also add triggers if you want to be notified when values go above a certain range. Below is the pictorial view of the aftertreatment system as this tool also offers system displays as a way to view live data.
System Checks
Engine tests including your cylinder cut out, injector buzz test, fuel pressure relief valve (prv) and operation test of the particulate filter regeneration can be found here. In the Aftertreatment ecm you are allowed you to perform the verification test of the AdBlue/DEF metering system, AdBlue/DEF system purge, and accuracy test of the AdBlue/DEF metering system. 
Parameters
If you wanted to code or exchange your injectors this is where you would come. 
Maintenance
This allows you to do your particulate filter regeneration and sulfation recovery of the exhaust gas aftertreatment system.
Calibrations
Hydraulic calibrations for this particular machine include trust blade (blade lever) and blade angle control switch.
As you can see below it gives you easy to read instructions on what to do to prepare for the calibration. 
During the calibration The software will walk you through where to move the joystick in order to complete the calibration.
Cojali Jaltest Software Coverage on CAT Dozer
This tool makes it easy to do things like joystick calibrations, run tests, clear codes – and overall it has good coverage for an aftermarket tool. This bumper to bumper coverage and impressive functionality makes it great alternative to OEM software.
To take a look the specs on Cojali's software and to see the complete kit, click here.