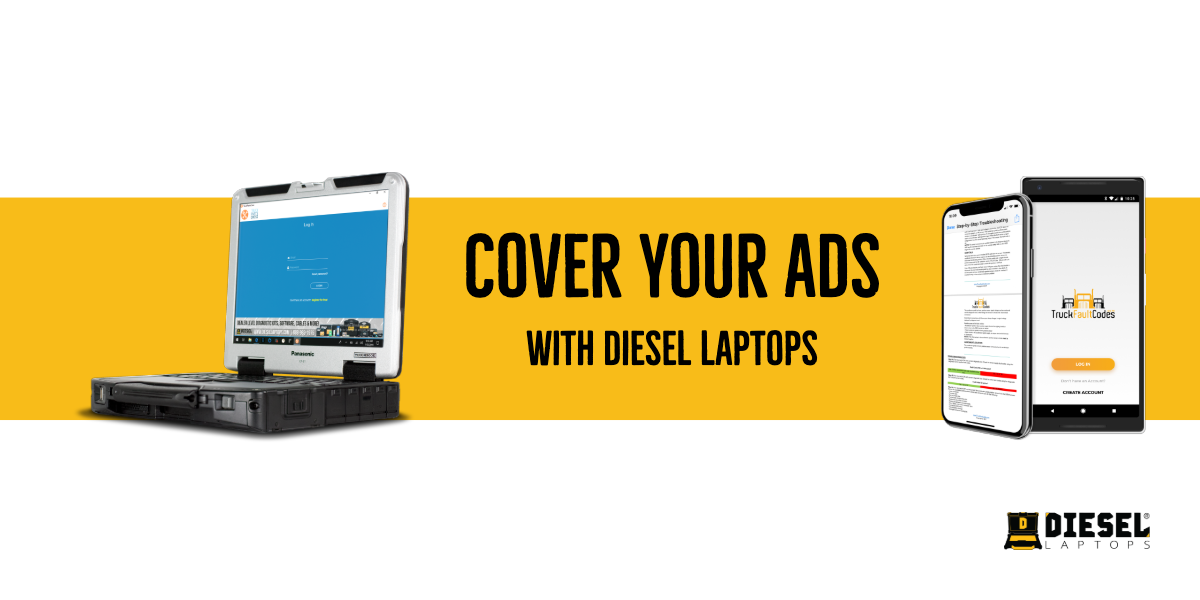 Cover Your Ads with Diesel Laptops
Get your products in front of the right people today by advertising with Diesel Laptops! We're now offering you the chance to advertise on our mobile apps, desktop apps, YouTube videos, and more! Stop wasting your money on random marketing tactics and start targeting your clients where they work.
Mobile/web Advertisements
Diesel Laptops is dedicated to creating software that makes the lives of those in the diesel world easier. We have a variety of desktop, mobile, and web-based applications that can reach a wide range of different audiences.
Are diesel technicians your ideal customer?
Consider advertising on Truck Fault Codes. Techs use this application every day to find out what's wrong with a truck so they can fix it.
Are parts buyers more your target audience?
Truck Parts Cross has desktop, web, and mobile applications you can advertise on with over 100,000 impressions per month and it is growing by over 300% per month!
---
Sponsor a Training Class
In addition to our applications, we have a number of other ways you can advertise with us! Diesel Laptops hosts weekly online webinars with hundreds of technicians enrolled in them and your banner ad could be featured during class. Additionally, offer a wide range of in-person training sessions at our headquarters in Gilbert, South Carolina that your brand has the opportunity to sponsor.
---
Blog/YouTube Partnerships
Your brand could even be featured in our newsletter or on our blog or YouTube channel! Our newsletter goes out every week and is sent to thousands of people who could become your future customers while our blog receives hundreds of views every week. Currently, our YouTube channel has over 6,000 subscribers and 4.5 million views and is growing every day! Your brand could partner with us on a vlog, sponsor a video, or even allow us to do a product demo for our audience. The advertising possibilities with Diesel Laptops are endless!
---
Ready to Start?
Thousands of technicians use Diesel Laptops software for their labor every day and now your brand has the opportunity to be seen by our loyal users. If you're interested in advertising with us or just learning more about the program, call us today at 888-983-1975.