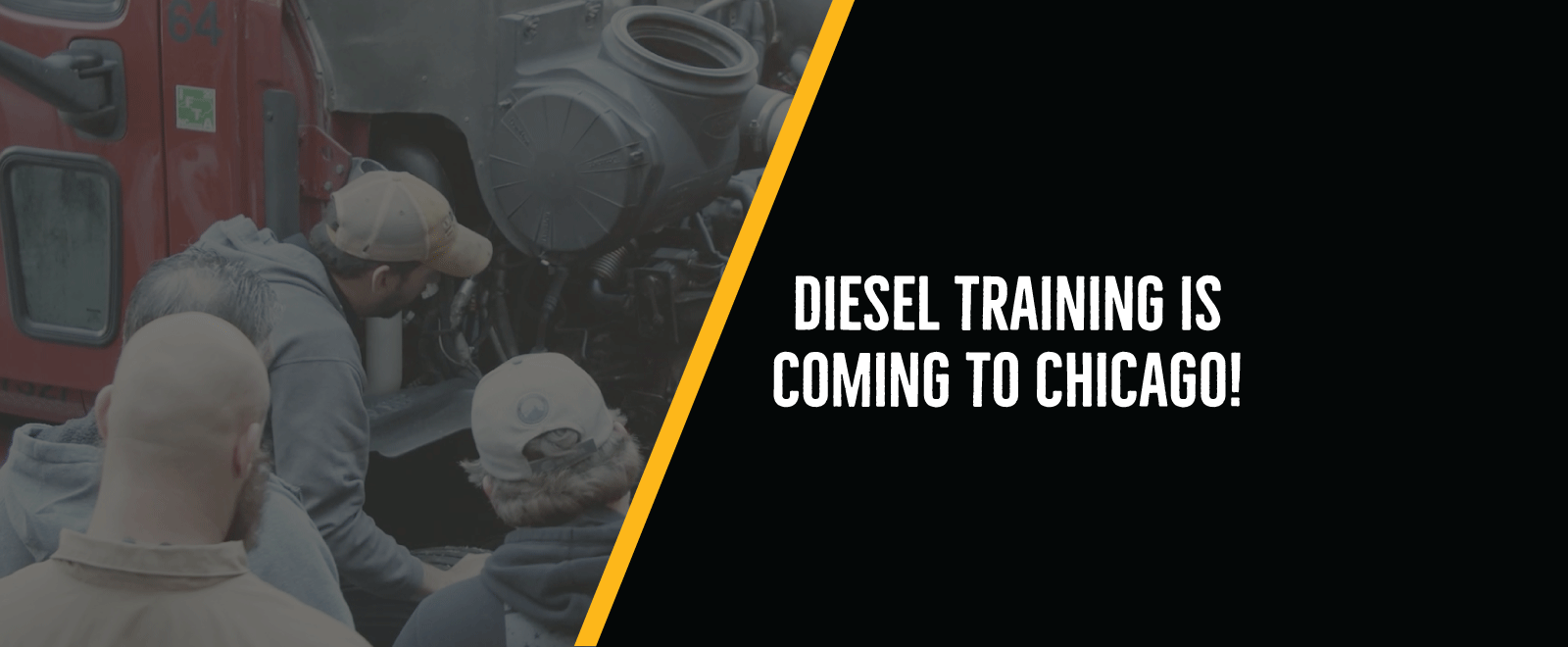 Diesel Laptops is expanding to the Windy City!
Our rapid expansion is far from being over! We are excited to announce that our Training Department is opening a facility in Chicago, Illinois! After having our first official Diesel Laptops satellite location move to Dallas, we're finally making our next move to Chicago to offer more in-depth training classes. Our first inaugural class is TEXA and will be held on November 19th, 2021 by trainer Mike Eilbracht.
We have partnered with American Diesel Training Centers to offer entry-level technician training. We will also use this training center as technology showcases so our clients can explore the products we have to offer!
We're offering continuing education courses on diagnostics such as 
Electrical
After-treatment

 

Hydraulic System
CAN bus

 

Oscilloscopes
TEXA
and much more!
About our Training Department
Diesel Laptops not only provides high-quality diagnostic equipment but we're passionate about providing the best diagnostic technician training for the diesel repair industries. What started as training for diagnostic tools and a couple of basic skills for technicians has turned into a course catalog covering the most sought-after skills in the heavy-duty truck and heavy equipment industries. We offer classes on everything from electrical diagnostics and datalink systems to hydraulic system diagnostics.  
All of our instructors are former technicians and are OEM and ASE certified Diesel Technician trainers. Their passion is to help technicians gain the skills and abilities needed to diagnose the modern diesel electrical and emissions systems efficiently and accurately. Our training students will be learning from former technician instructors that can relay information in a way diesel technicians are comfortable with and can break things down in simple terms.
Meet our full-time trainer in Chicago, Mike Eilbracht!
Diesel Laptops is excited to welcome Mike Eilbracht as our full-time trainer in Chicago. Michael is an Illinois native and has over 25 years of experience as a transit bus technician for the Champaign and Urbana Mass Transit District where he specialized in Electrical and Drivability Diagnostics. Mike also ran a mobile diagnostic and training service Mje Diagnostics for three years. Michael is an ASE Certified Master Transit Bus Tech and an L2 Advanced Level Specialist. He acquired his education from Parkland College in Champaign, Illinois where he obtained two Associate's Degrees in Automotive and Diesel Technology. Michael has taught electrical for the Diesel Power Equipment Technology program and the Case New Holland program. Mike taught there for four years before he started training for himself in his own business. He's a special in Oscilloscope diagnostics as well as having factory training from Cummins, Detroit Diesel, Thermo King, New flyer Bus, Gillig Bus, ZF, Allison Hybrid, and Bae Hybrid.
Interested?
Check out our training calendar to stay updated on the full list of Chicago classes.