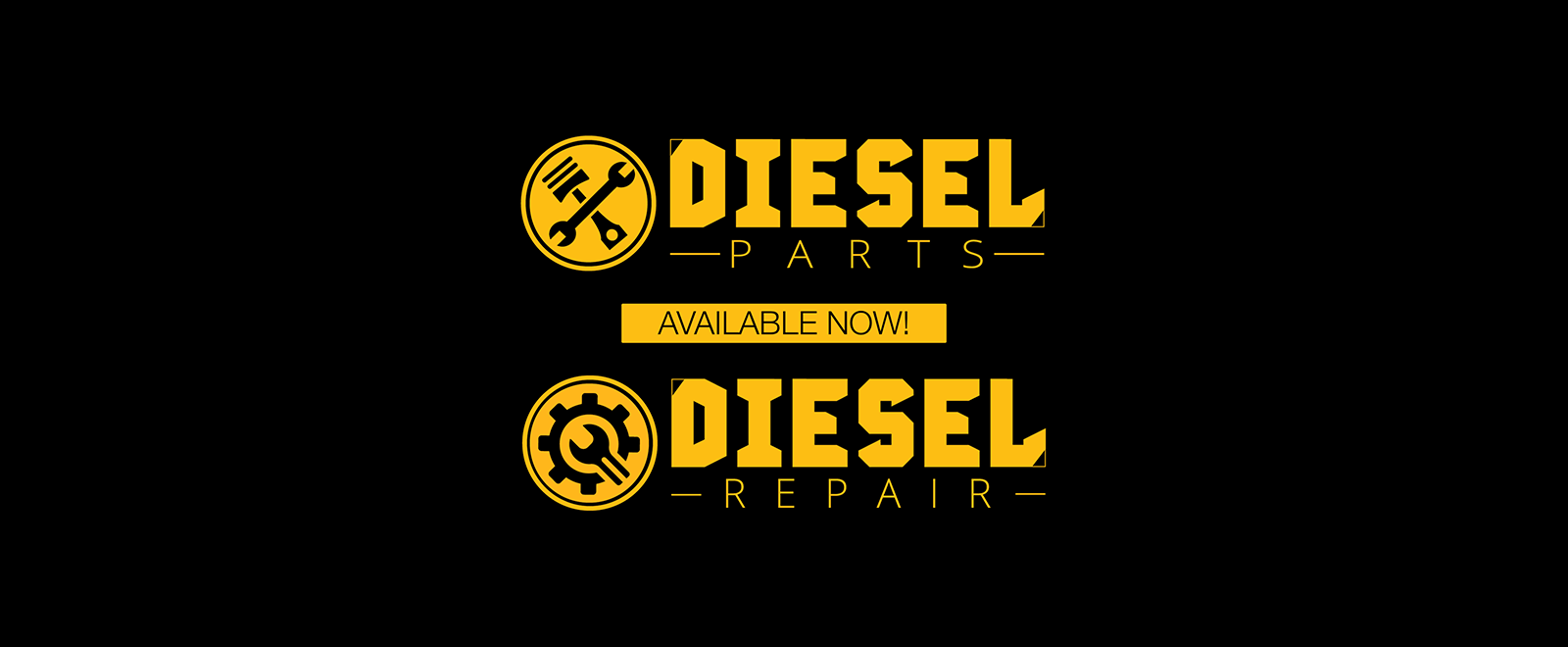 Welcome to Diesel Parts and Diesel Repair!
Diesel Laptops is excited to announce the next evolution in online tools for the heavy-duty parts industry is here – Diesel Parts and Diesel Repair.
For a long time, we've heard from our customers how challenging it can be to find the right parts and repair information when you need them. 
Manufacturer websites can be hard to use, aftermarket crosses are difficult to find, and nobody seems to have all the information in one place. And when you need a part quickly, or need repair & replace instructions on a moment's notice, all this searching and guessing can be frustrating…
It's because of your feedback that we've been working behind the scenes refining our products, adding features, and developing some of the most advanced and innovative software the heavy-duty industry has ever seen. 
Today we're excited to announce our team has completely revamped all of our products into our brand new platforms – Diesel Parts and Diesel Repair.
Parts and Repair Information in One Place
Over the last 18 months, we've seen amazing growth in the number of users on all our parts and repair platforms: Truck Parts Cross, Truck Parts Lookup, Truck Fault Codes and more.
As our user base expanded, one thing became clear: you wanted all of our tools together in one place for a seamless experience. 
We've done just that.
Not only did we rewrite our software from scratch and consolidate our parts and repair information into their own platforms, but we created amazing new tools to reduce guesswork, make sure you get the right part fast, and get everyone back on the road quickly.
Your Free Diesel Parts Account Includes...
Parts Cross Reference

- cross millions of heavy-duty parts at the push of a button. 

Exploded Views

- find detailed exploded diagrams so you can identify the parts you need - even without a VIN. 

Component Search

- Use our guided search to find any component you need. 

Measurement Tool

- This tool guides you to the right part with detailed parts measurement specs. Useful for U-joints, s-cams, carrier bearings and more!

Manufacturer Directory

- Look up manufacturer information inside our comprehensive directory.

Used Components

- Now you can buy used components right from the Diesel Parts app! Just enter the components you need and we'll do the rest!

Vin Decoder

- Use this tool to get engine info, filter types, and more. 
Access your account and check it out today!
Advanced Tools for Shop Owners
Check out our advanced tools, where you can cross thousands of parts at once, compare manufacturers, or perform a complete inventory analysis of your warehouse with just a few mouse clicks. 
We've refined these tools into a new first-ever experience that allows you to increase margins, make smarter purchasing decisions, and save you money with no extra work on your part.
Mass Cross -

Whether you're bidding on a new client or seeking out competitive part alternatives, doing a mass cross can take hours or even days of time to complete – and you're potentially missing out on thousands of parts. Simply upload your spreadsheet to us and we'll generate a list of crosses in as little as a few hours – freeing up your employees (and you) for more important tasks.

Inventory Analysis –

Free up cash with margin opportunities, identify non-moving parts, and make smarter buying decisions with our inventory analysis tool. Simply upload your spreadsheet and we'll take care of the rest!

Compare Manufacturers

- It's no surprise that truck manufacturers use some of the same parts. What is surprising is how many of those same parts end up on your shelves! Quickly compare any manufacturer against another to gain a competitive advantage, raise prices, and clear inventory for other items to stock.

Part Number Cleanup -

The parts world is a confusing place. Everyone has their own naming conventions, so it's a challenge knowing exactly what's on your shelves. Luckily, our automated parts cleanup tool makes it easy. Upload your inventory, and we'll send back the clean database you can use to search your inventory, spot duplicates, and standardize your warehouse.

Mass VMRS -

Simply upload your parts data and we'll provide a spreadsheet with standard VMRS data.
To get started with our advanced tools, schedule a demo today via the advanced tools section of Diesel Parts. 
Diesel Repair - It's Your Equipment, Repair It Your Way
To put it simply, we believe in your right to repair your own equipment. So at Diesel Repair, we give you the tools to do just that. 
Just like with Diesel Parts, we've consolidated all our repair tools and information into a brand new platform designed to give you the tools and information you need, all in one place. 
At Diesel Repair, you can access: 
Truck Fault Codes – Tap into the largest code database in the industry to search for MID, PID, SPN, and FMI, and OEM flash codes

Diesel Docs – Instantly access, save, or print repair & replace information for your repair from anywhere with our new app. 
Diesel Wiring – Searchable, easy to understand wiring schematics for on-highway trucks that you can print or download to your device.
Diesel VIN – Quickly decode your commercial truck VIN. Get detailed information including manufacturer, make, model, type, fuel type, engine info, and more.
Diesel Software Works Wherever You Are
With the all-new Diesel Parts and Diesel Repair, you'll get access no matter where you are. That means you can use your single account to login with your desktop computer, tablet, or phone. And no matter where you use it, our software team has made sure it looks and works beautifully on any device.
Plus, we've got new amazing apps for iPhone and Android coming soon to make sure you can access all our advanced features on your device. 
Last but not least, we've revamped our login system to use our brand new Single Sign-On technology. This means that you'll use the same username and password for Diesel Parts and Diesel Repair, like magic! 
Set Up Your Account Today!
Setting up your account at Diesel Parts and Diesel Repair is easy. If you already have an account on another platform of ours, just login like normal and you'll be prompted to reset your password. 
If you have a login but have forgotten your password, just click "Forgot Password" once inside the app. 
If you're a new user, just create an account using the "Create Account" link. That's it! See you there!