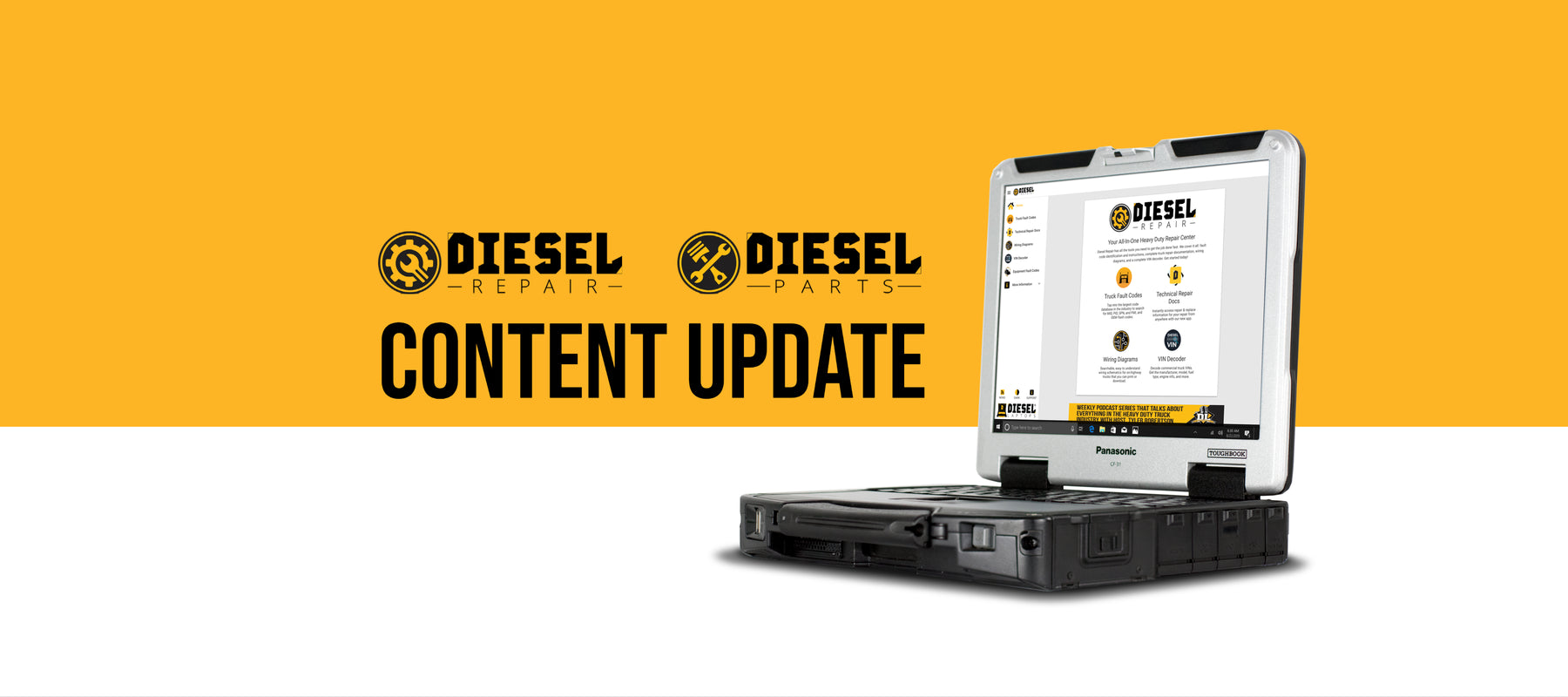 Diesel Parts & Repair Updates - January 2021
As we finally exit 2020 and ramp up 2021, Diesel Parts and Diesel Repair have several new and innovative features that we can't wait for you to start using - let's take the tour!
By Measurements
This exciting new feature allows you to find the exact parts you need based on the relevant measurements for that part. We've added tons of parts to this search feature - everything from starters to brakes to shock absorbers are available. 
To start using the By Measurement tool, just choose your component - in this example we're looking for starters. Use the graphics at the top to identify the style of starter you have.  
You can rotate through available images, or click to zoom and see which one matches your needs. 
Once you've chosen the style of starter, the wizard will automatically fill in most of the fields, leaving only a couple options to narrow down your choices. Fill in the rest, and you're all set! We'll show you the results that match your search. 
---
Parts Purchase Links
On our parts screens, we've updated our "Buy Now" Google, Amazon and Ebay links to include the manufacturer name and the part number. This will insure you get more accurate results when you use those links to buy your parts. 
---
Preferred Manufacturers
We've updated our Preferred Manufacturers screen to better show the logos and the information for our manufacturers. Be sure to click for more information including warranty policies, company videos, and more!
---
Updated Menus
On both sites, we've updated the location of some links - they're now underneath your username when you click on it. View the news, your account, support, and other options in one place. 
Also, be sure to check out our support link where you'll find our new FAQ for any questions you might have about the site. 
---
Diesel Repair - VIN Search
Over on the Diesel Repair side of things, we've added an innovative new VIN number search on every page of the site, right at the top. Use this new search to instantly lookup fault codes, wiring diagrams, or repair instructions for that engine. 
---
Equipment Fault Codes
We've added a brand new module for our paid subscribers - Equipment Fault Codes. This module contains a complete database of repair information for all your off-highway needs. 
We cover 3,000 ECMs including CAT, John Deere, Cummins, Volvo, Bobcat, Case, Deutz, Doosan, Genie, JLG, HINO, Isuzu, Challenger, Kobelco, Komatsu, New Holland, Perkins, Yanmar, ZF, and many more.
Log into your Diesel Repair account and check it out here! 
---
That's All, Folks!
Aside from all the above, we've also been working behind the scenes adding new parts, updating wiring diagrams, making technical changes, and much more! 
In just the first week of January, we added:
1,260 Wiring Diagrams
8,553 brand new pages of Repair Documents along with 2,580 new graphics
Over 800 new modules for our Off-Highway fault codes
...and we're just getting started for the year!
Be sure to stay tuned for more exciting updates for our Diesel Parts and Diesel Repair sites. Sign up today (it's free) and grab your account!