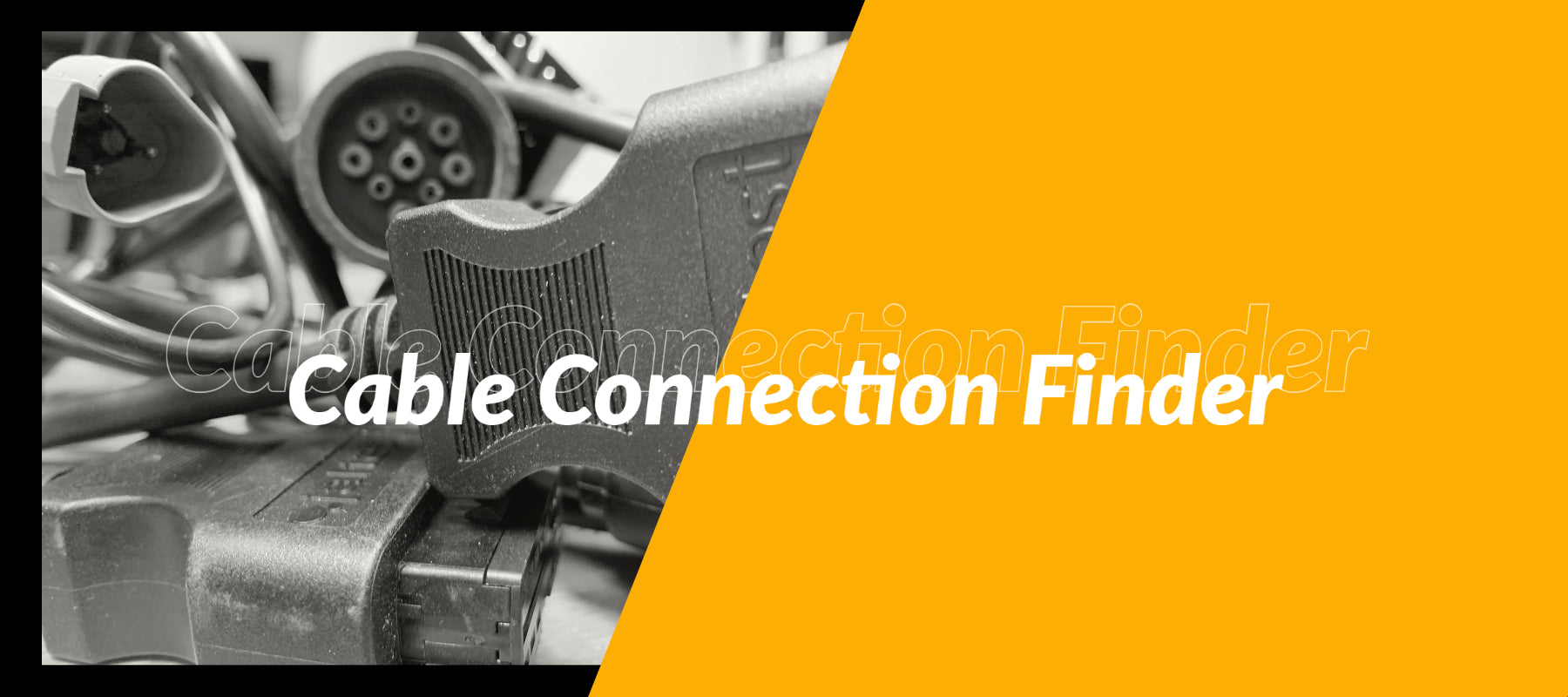 Find Data Link Connectors with Our New Cable Finder Application!
At Diesel Laptops we want to make diesel diagnostics as simple as possible. To do that, you need to be able to find the cable connection location quickly and easily on any boat, truck or piece of heavy equipment you are working on. The problem is, no two machines are the same so locating the connection port to hook up the tool can be frustrating. To simplify the process, Diesel Laptops has developed an easy-to-use Cable Finder application.
Easily Hook Up to Machines with Our New Cable Finder Program
Available now, the Cable Finder allows you to effortlessly find the make and model of Off-Highway Equipment, Marine Engine or Commercial Truck you are looking for. For each listing you will find the cable location, photos and videos showing you where to connect, links to purchase cables and pin out illustrations.
If you don't see your particular make and model, don't worry as it will most likely come to a future update. The database is updated regularly, so please check periodically for updated information.
How to Access the Cable Finder
The cable finder can be accessed under the Customer Support tab on DieselLaptops.com
Searching for Equipment
Once you opened the Cable Finder, you are ready to search. To perform a search, select the Industry, Make, and Category from the drop-down menu. Once you have completed your search, the connections will automatically display.
Finding the Cable Connection Location
Each listing has the most common places for the cable connection to be found accompanied by photos to help you easily find it. (see below)
Video Showing Where to Connect
In some cases you will even find a video showing you how to get to the cable connection location, see example below.
Links to Purchase the Cables
Because the cables vary so much, especially for construction and farming equipment, there are links to the cables needed to hook up on each listing so you can easily purchase the ones you need.
Pin Out Illustrations
These illustrations are included on some trucks and off-highway machines and are helpful if you don't have the cable you need, giving you the ability to pin it out. Or if you are unable to communicate it allows you to check for appropriate voltage and resistance to make sure that's not causing the problem.
Questions?
If you have any questions about the Cable Connection platform, including the online application or the availability of cable connections, please email all inquiries to offhighway@diesellaptops.com