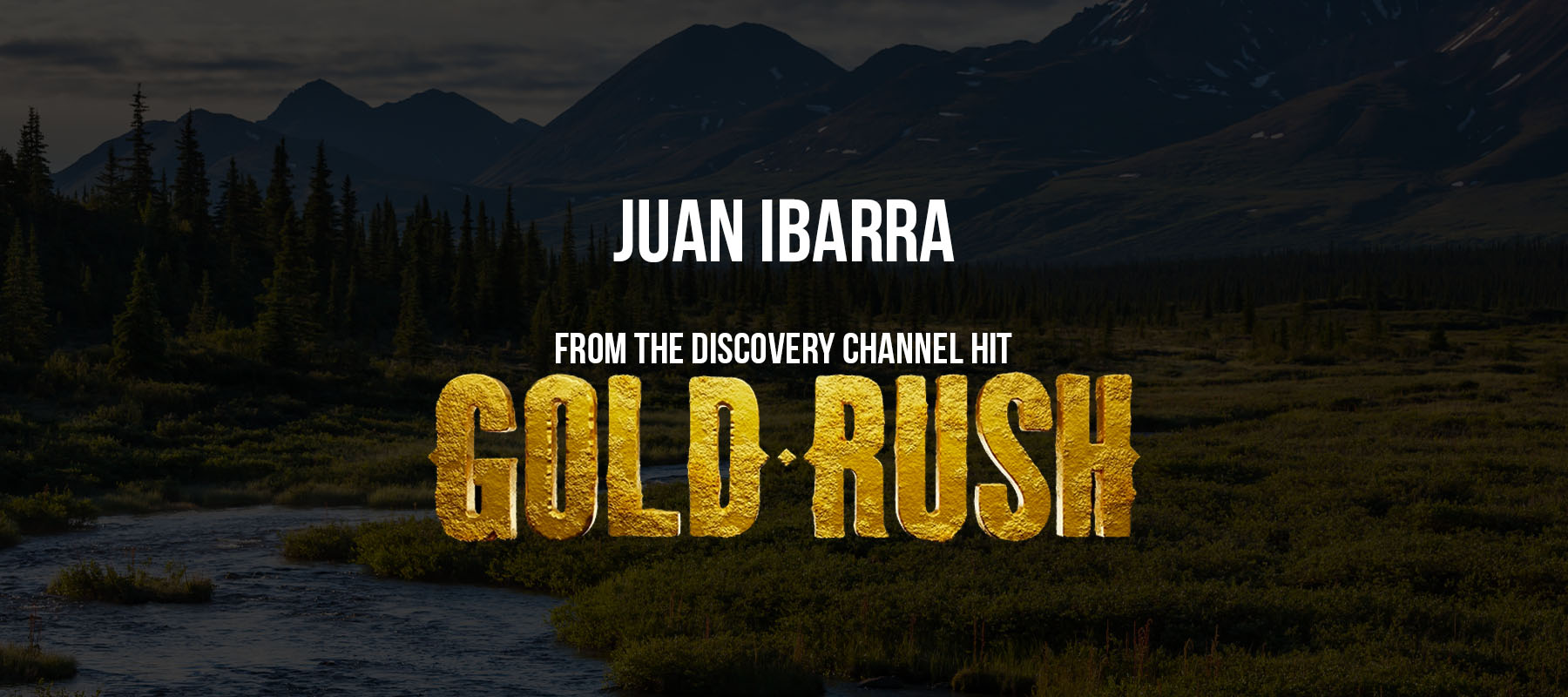 How 'Gold Rush' Star Juan Ibarra Cut Down Equipment Repair Time
If you've seen Discovery Channel's hit show, Gold Rush, you've probably watched Juan Ibarra jump in when things go south with the equipment. The reality show follows 3 crews of miners during the intense, 6-month gold mining season in the harsh Yukon climate. As Tony Beet's lead mechanic, Juan has a big job doing everything from fabricating parts for the plants to working on heavy iron equipment.
Without a dealer network to help with repairs, Juan was on the search for a versatile tool to help him knock out repairs on the show. Diesel Laptops was thrilled to be able to fill that need, and even more excited when Juan loved the diagnostic kit so much that he agreed to be our spokesperson. Our team caught up with him 6 months after he received it to check in:
The versatility of the Diesel Laptop Kit has allowed his team the freedom to work on different makes and models of trucks and heavy equipment. "It really gives you that power to go out there and diagnose and repair the things that need to be repaired on-site without calling dealers in," Ibarra commented. One of the biggest setbacks miners face is broken down equipment. Time is money, so in many cases having the kit gives Juan the ability to get the machines back up and running before it causes major setbacks on the show.
Tech Support
Usually when you buy a piece of diagnostic software you're basically on your own. You end up spending more time trying to figure out how to download the software and getting a feel for how the tool works than it should take to make the repair. That's not the case with Diesel Laptops, which is one of the main things that attracted Juan to the kit. Our diagnostic kits come with the software pre-installed and ready to roll once you open the box. A free training class comes with the kit to get you up to speed, and free webinars are always available for extra tips and tricks.
Even in Yukon's mines Juan is able to call in to our customer support to talk to a US-based Diesel Technician to troubleshoot and help talk him through issues with the equipment. There's nothing more frustrating when you can't figure something out and you call in for help and the person on the other end of the line has never worked in the field.
Favorite Features on the Kit
On top of the work he does on Gold Rush, Juan also owns and operates Ibarra Industries, a full-service repair shop in his hometown of Reno, Nevada. Because of this he is constantly hooking up to different makes and models of equipment. Prior to having the kit, this would mean that Juan would need several pieces of OEM software to run diagnostics.
 "My favorite part of the diesel laptop is the versatility of it. There's no limitation. If you have a piece of equipment, you're going to be able to hook up to it," Juan Ibarra said. 
When Juan is out in the cold Yukon weather the last thing he wants to deal with is untangling cords. Having Bluetooth connectivity allows him to hook up to the equipment, jump in the cab and run diagnostics hassle-free.
The Partnership
It was an absolute pleasure for our team to have the opportunity to talk to an experienced mechanic like Juan Ibarra about how the kit has helped him grow professionally. We look forward to seeing where the partnership goes!
To browse Diesel Laptops off-highway kits, click here. For support with your kit, contact our tech support here.