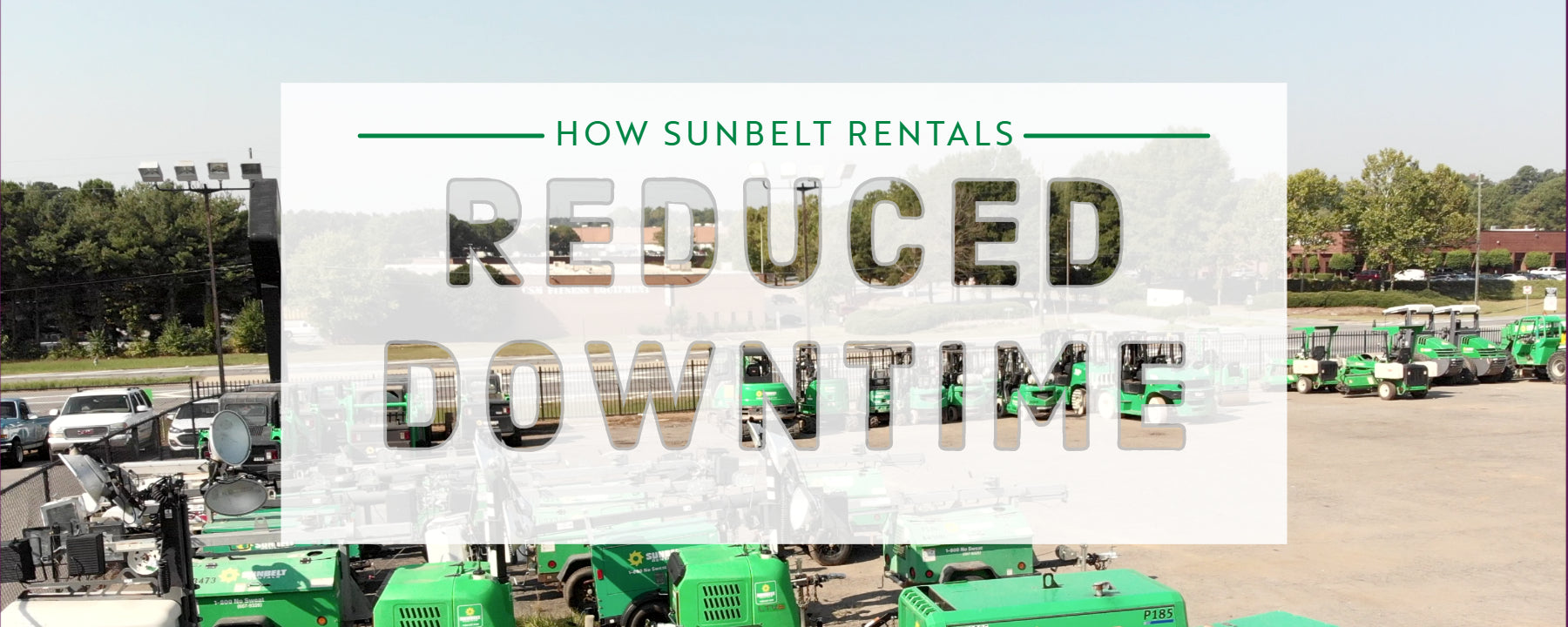 How Sunbelt Rentals Reduced Equipment Downtime
Sunbelt Rentals is known for offering availability, reliability, and ease when it comes to renting construction equipment, industrial tools and much more. As a result, they have exploded from being a modest business in Charlotte NC to 35 years later becoming the second-largest rental company in North America. Sunbelt now has more than 700 locations all over the US and Canada and over 1,000 employees.
Faster, Less Complicated Diagnostics & Repairs
The wide range of construction and industrial equipment that Sunbelt Rentals offers is a huge benefit to the customer, but it requires a massive amount of upkeep from their team. In 2019 Sunbelt began introducing Diesel Laptops' multi-brand, dealer-level diagnostic kits. This allowed their in-house Diesel Technicians to more effectively diagnose, troubleshoot, and repair their equipment.
"[Diesel Laptops] offered an all-in-one solution and that's what really captivated us and made us really jump in," said Christopher Jones, Senior Product Analyst at Sunbelt Rentals.
In previous years Sunbelt was like many other companies; challenged with finding OEM software to handle their growing number of equipment repairs. The adoption of the Off-highway kit from Diesel Laptops gave them independence from OEMs and the capability to perform more efficient and cost-effective repairs. As a result, they are able to expedite the delivery of rental equipment to customers and increase margins.
How They Implemented the Diagnostic Tool
Sunbelt started by slowly going in and giving service laptops to their locations. Eventually, every site in the United States will have a kit for their truck and off-highway diagnostics.
They found that the key to successfully introducing an innovative tool like this is through hands-on training with their team. Like anything new, there is a learning curve that can be expected. But with the proper coaching from the Sunbelt Rentals staff and through utilizing Diesel Laptops training, webinars and courses they have got the program up and running smoothly.
Diesel Laptops offers US based technical support, which is comprised of IT professionals and diesel diagnostic experts. Being able to call the Diesel Laptop tech support has given Sunbelt the additional assistance that they need for on-the-job questions.
"[Diesel Laptops] are there when we need [them], they are very reliable when we make that phone call, and their ease of doing business with says it all" Christopher Jones said.
Diesel Diagnostic Solutions
If you're like many construction or rental companies struggling to find diagnostic solutions for all of the brands in your fleet, browse your options here. There are finally all-in-one off-highway diagnostic tools that allow you to view live data, fault codes (including actual OEM flash codes) and perform bi-directional commands. For a full rundown of the tool's capabilities, contact the Diesel Laptops team.