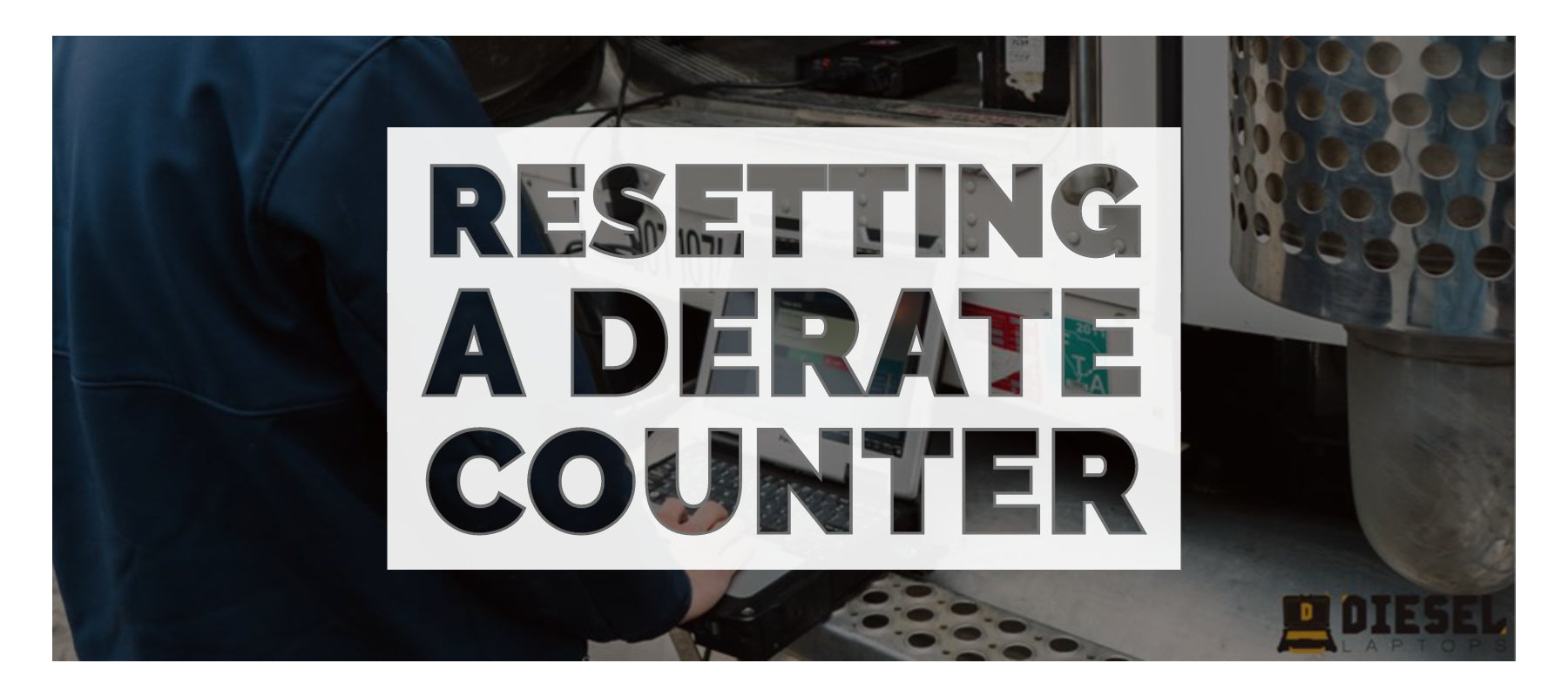 How To Clear a FPT Derate
What Does a Derate Code Mean?
If your Fiat PowerTrain or other off-highway engine is giving you a derate code, it probably isn't the only code you're seeing. When you get a derate code it is a sign of underlying problems.
Some of the most common underlying problems that lead to the derate code on FPT engines are:
Intake Manifold Temperature Sensor
Fuel Pressure Relief Valve
NOx Sensor
SCR Catalyst Temp Sensor
DEF Level & Temp Sensor
DEF Quality Sensor
DEF Pressure Sensor
NH3 Sensor (Ammonia Sensor)
DEF Module or Wiring Related to These Components
If there is a fault related to these components the derate process will begin.  After 40 hours a fault code will appear, which will stop the engine from starting. Typically the fault code will be titled "torque limitation" or "Inducement level is locked due to three detections in 40 hours".
How to Clear Derate Code
FPT engines will derate if a failure is seen three times in the last 40 hours of operation with the DEF system. To get your equipment back up and running you will need to:
Repair and clear the other fault code(s) that are causing the derate code to display.
Once you have fixed the underlying problem(s) you will be able to successfully clear the derate code. This will allow you to start the engine at full power. Attempting to clear the derate code before fixing the underlying problems will not permanently clear the code, the derate will come back.
When the counter reaches zero, resetting the counter allows the engine to restart at full engine power for 3 starts to confirm the system is functioning normally.  If the repair is not confirmed in 30 minutes the engine will again derate and you will need to unlock the restart or inducement counter again after the problem is resolved.  If no errors are detected in that 30 minutes engine operation will return to normal.
 In the past this functionality was limited to dealer service tools, but with the TEXA Off-Highway Kit or Cojali Off–Highway Kit you will have the tools to handle these repairs. See below screenshots of this software: 
Derate Diagnostics
To find the best diagnostic tool for your fleet or repair shop, take a look here. For additional support or questions about clearing your derate counter or about performing diagnostics on your heavy equipment or farming equipment contact our tech support, here.