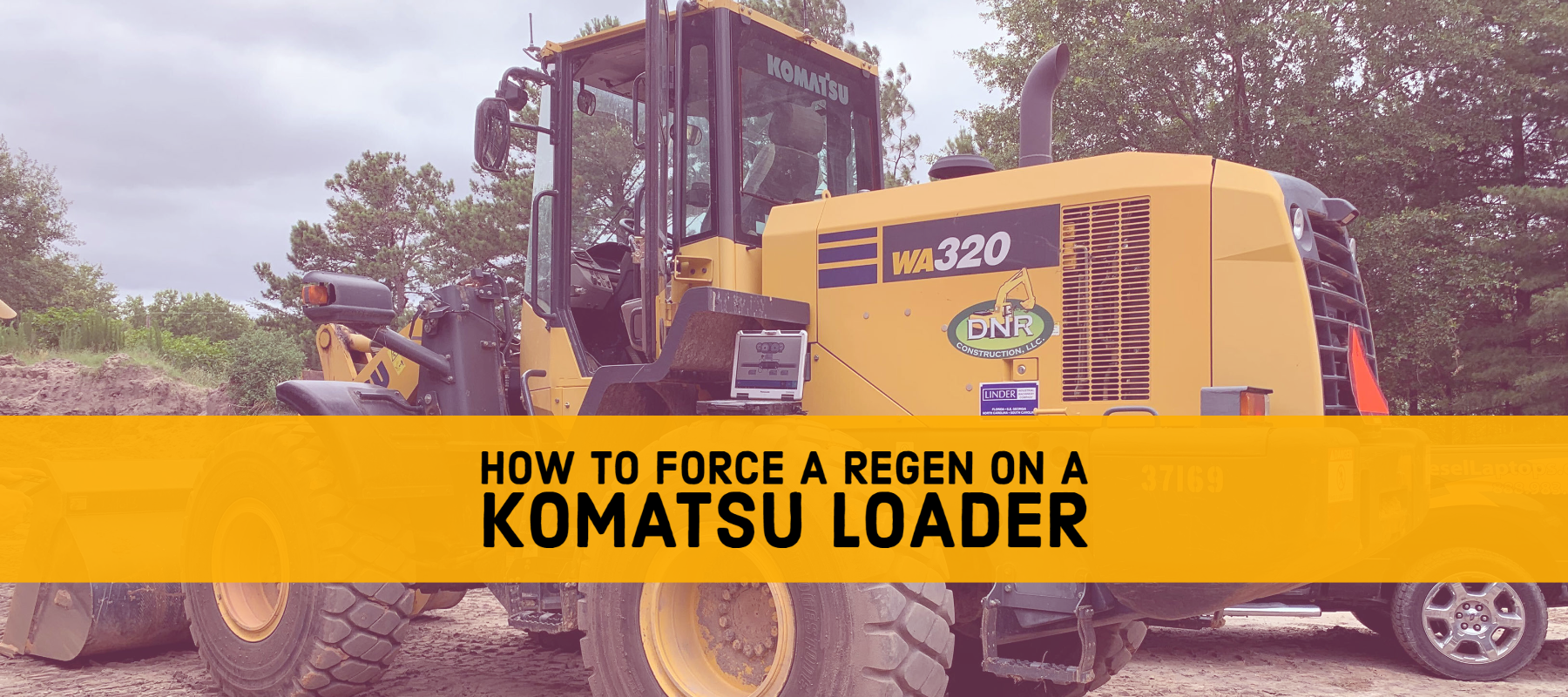 How to Force a Regen on a Komatsu Loader
The Diesel Laptops Kit with TEXA's IDC5 software gives diesel techs the independence to do a wide range of tests and repairs on construction and farming equipment, including Komatsu. Once you have become familiar with the tool it's easy to knock out most diagnostics with just a few steps.
Below is a step-by-step guide showing you how to force a regen on a Komatsu Loader, this process will be very similar on other makes & models:
Select your machine under the OFF-HIGHWAY tab -  in this case, it is a Kubota Loader
Go to 'SETTINGS' then 'Particulate filter regeneration' then 'CONFIRM'
Once the regen starts you will have a few options to view the data.

Press 1 for the dashboard view [seen below]
Press 2 for Graphics - Here you will be able to see the temperature increase in the particulate filter
Press 3 for Tables – which shows a variety of readings including fuel pressure, temperatures etc
The regen will take about 45 minutes, then you will hit confirm when it is complete.
What Else Can the Diesel Laptops Diagnostic Kit Do?
Along with allowing you to easily force a regen, these dealer-level kits have a variety of uses that make maintaining and repairing your construction, agricultural or industrial machines more efficient. Below we run through the kit, showing you the functionality that each tab provides:
Parameters tab: this gives you all of your live data. If you select 'dashboard' at the bottom of the screen you can get a helpful pictorial view (see below).
Faults Tab: this part of the software will show any active or inactive fault codes on the machine with the OE Code, and FMI needed to look up the code.
ECU Info Tab: Gives you the specs of the equipment that you are hooked up to such as the engine manufacturing date, engine serial number, builder, and model.
Activations Tab: This is an extremely helpful part of the tool, all tests that are available to run will show up here. This includes cylinder cut-off, error clearing, fan test, etc.
Settings Tab: This is arguably the most important section. This is where you will be able to change parameters and other ECM Changes like performing aftertreatment filter resets, idle shutdown timer adjustments, injector coding and the particulate filter regeneration.
The tool's functionality will vary slightly on different pieces of equipment. For a full breakdown of features included in the Texa Off-Highway Complete Kit visit our website or talk to one of our on-staff Diesel Techs.