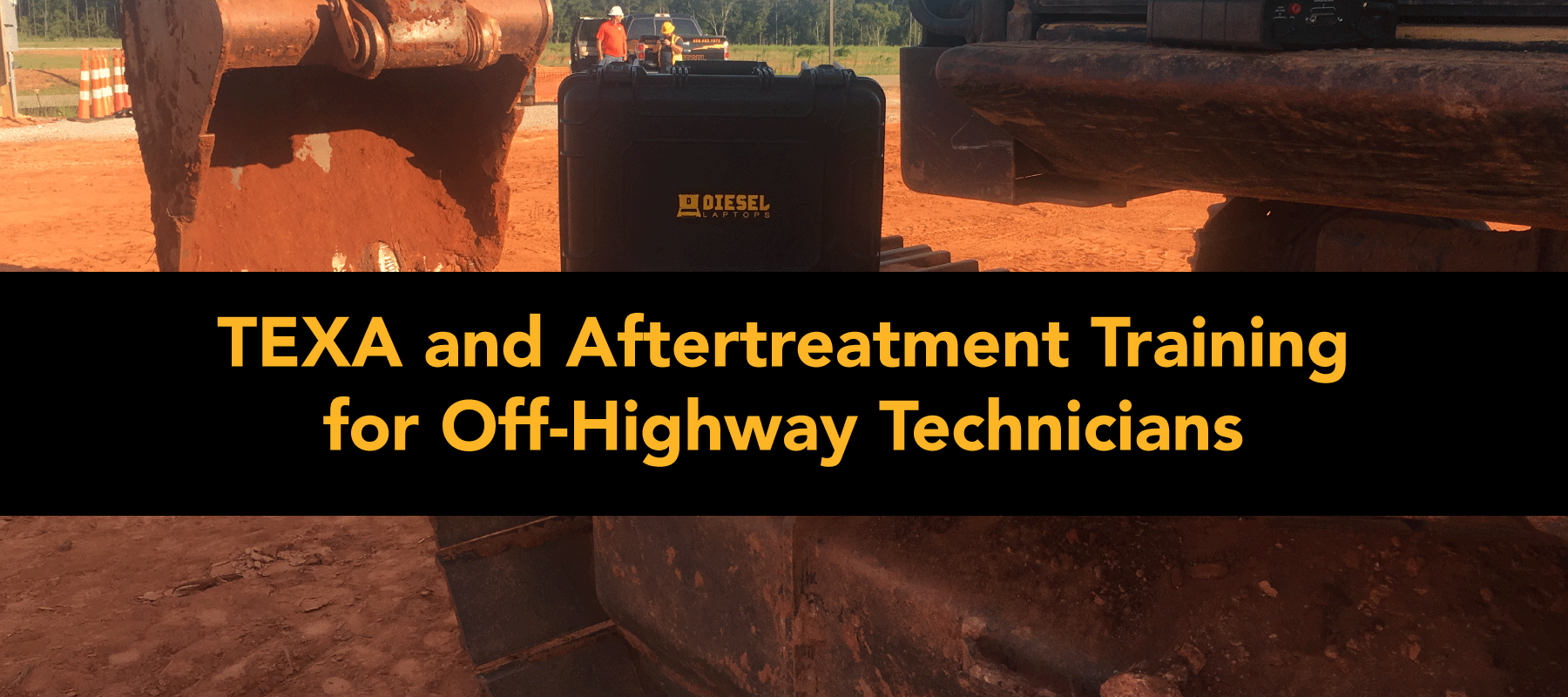 Off-Highway TEXA and Aftertreatment Training
We're excited to announce our two newest training classes: TEXA Off-Highway Training for Technicians and Off-Highway Aftertreatment and Emissions Systems! These classes are designed to focus on the unique quirks you'll encounter when working on off-highway equipment. Starting in September, these classes will be scheduled during the same week as our Hydraulic System Fundamentals and Hydraulic System Diagnostics classes for a week full of learning for heavy equipment technicians!
TEXA Off-Highway Training for Technicians
This class is a half-day class from 1 pm – 5 pm, and we'll go over all the different hardware and software that comes with your off-highway kit, and we'll give you a walkthrough of the off-highway module in TEXA IDC5. Specific topics include performing hydraulic efficiency tests, calibrating hydraulic components, and reading and setting up implement modules. We'll also show you how to use Diesel Laptops' exclusive software in your diagnostic process.
Off-Highway Aftertreatment Emissions Systems 
This full-day training class from 8 am – 5 pm with a one-hour break for lunch. We'll go over how all the different tier levels from 1 to 4F impacted today's off-highway equipment, and you'll get hands-on experience diagnosing issues with learning aids developed by our training department. You'll also learn about how to perform a regeneration for diagnostic purposes, and we'll perform a live regeneration to validate these concepts.
Note: The first offering of these courses will be on September 28th, and September 29th, respectively, at our Irmo, SC Headquarters. Don't forget, if you book your seats by August 31st, 2020, you can save $100 on each class!