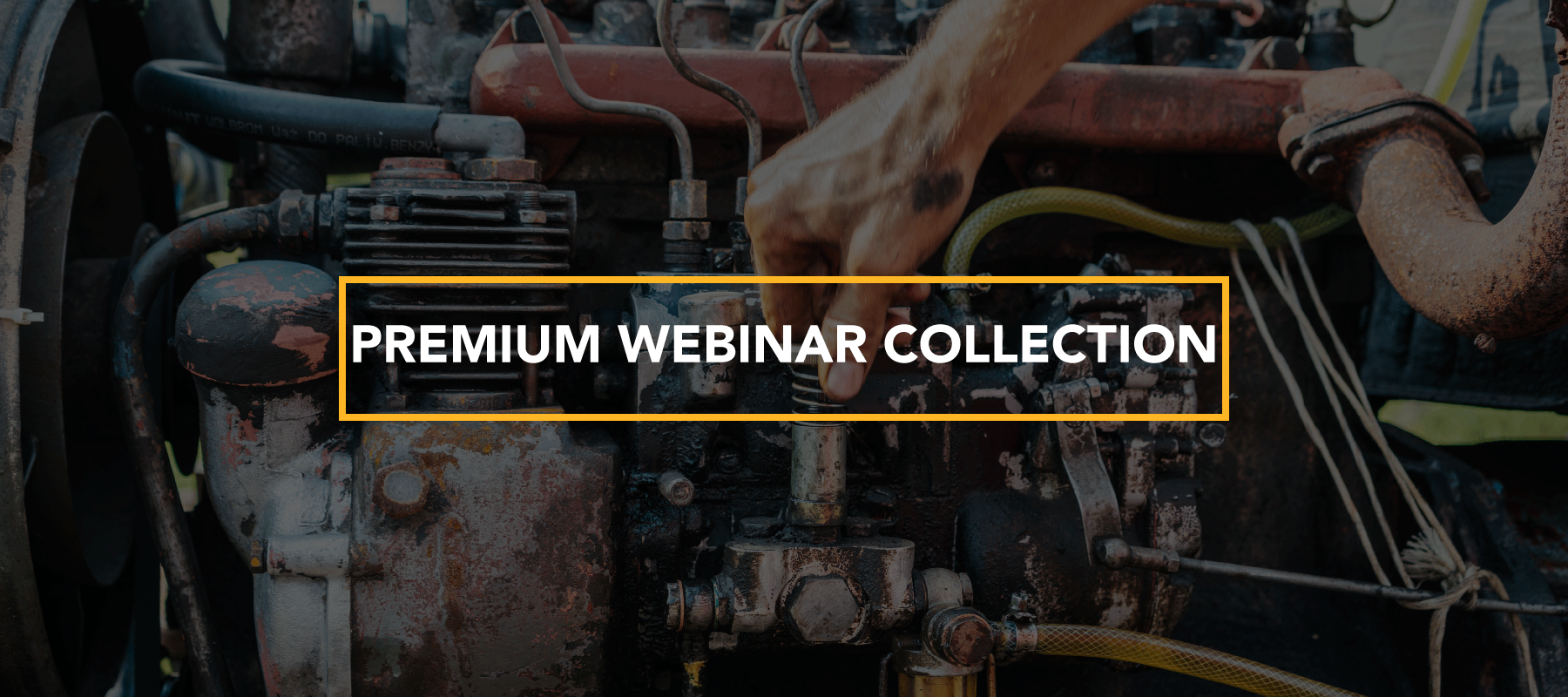 Online Training for Diesel Technicians
Training never ends as a diesel technician because there's always something new to learn. We understand that you can't always take a whole day off work to come to an in-person training class. That's why our Training Department is working to make some training opportunities available online. We currently offer webinars on aftertreatment systems, SCR, systems, and electrical diagnostics, along with training on OEM software. Read more about the classes below and let us know what you'd like to see next!
Electrical Diagnostics Premium Webinar
In the newest addition to our series of premium webinars, you'll learn about the fundamentals of electricity. Electrical diagnostic skills are necessary when diagnosing engine, aftertreatment, cab, and other body issues on newer equipment because of the complex electrical systems. This two-hour webinar will cover the following topics:
The difference between voltage, amperage, and resistance and how they're used in circuit testing
How to use a multimeter to make voltage drop, amperage, and resistance measurements
Circuit flow, open and short circuits and how to properly check for each
Electromagnetism and relay design/operation
Taking measurements using an amperage clamp
How to properly read and convert units between the multimeter and repair instructions
Aftertreatment Regeneration System Diagnostics Premium Webinar  
In this webinar, you'll learn how to run a regeneration for diagnostic purposes when a fault code isn't available to help with diagnosing issues with aftertreatment systems. Knowing how to interpret the data of regeneration temperatures will allow you to identify the root causes of abnormal temperature changes. You'll also learn how to verify the health of the engine, the aftertreatment dosing system, DOC, DPF, and sensors. This webinar is also available as a recording.
SCR Efficiency and Diagnostics Premium Webinar
This webinar will give you a complete understanding of how the SCR system operates. We'll start with the location, design, and functionality of the components that make up the SCR system and how they all work together to lower NOx. SCR efficiency and the lack thereof can cause countless issues with the engine system, including derates. You'll learn how to find the root cause of an SCR efficiency below threshold fault and how to properly clear and reset a system derate after a repairing the issue. This webinar is also available as a recording.
CAT Electronic Technician (ET) Premium Webinar
CAT ET can seem like a mess of menus and options, but our CAT Master Certified Technician will teach you how to efficiently use the software in your diagnostic process. You'll learn how to go through faults, look at live data, perform various functions, and go through ECM diagnostic tests.
Cummins INSITE Premium Webinar 
In just two hours, our Cummins-Certified Training Instructor will teach you the ins and outs of Cummins INSITE. We'll start off walking you through the software registration process. After that, you'll learn how to go through faults, get an overview of the data monitor, and even learn about Pro User topics like checking for ECM Calibration Updates. By the end of this webinar, you'll become more efficient at diagnosing and programming vehicles with Cummins INSITE. This webinar is also available as a recording.
Detroit Diagnostic Link 8 (DL8) Premium Webinar
Learn everything you need to know to start diagnosing with Detroit DL8 in just two hours! We'll start with how to set up your RP1210 communication adapter with the software and how to get connected to vehicles and read data. You'll then get an overview of the different modules and what they control (CPC, MCM, ACM, ABS, etc.), and how to read and write the Detroit ECU programmable parameters.
 International NEDS/Navkal/DLB Premium Webinar
This webinar is split up into three different sections. The first goes over how to use Navkal to program engine control units. The second covers Servicemaxx 1708 and NEDS for engine diagnostics. You'll learn about the difference between these two and when and how to use each one. The third section is all about using Diamond Logic Builder for cab controller diagnostics and programming. This webinar is also available as two separate recordings: one for NEDS/Navkal and one for Diamond Logic Builder.