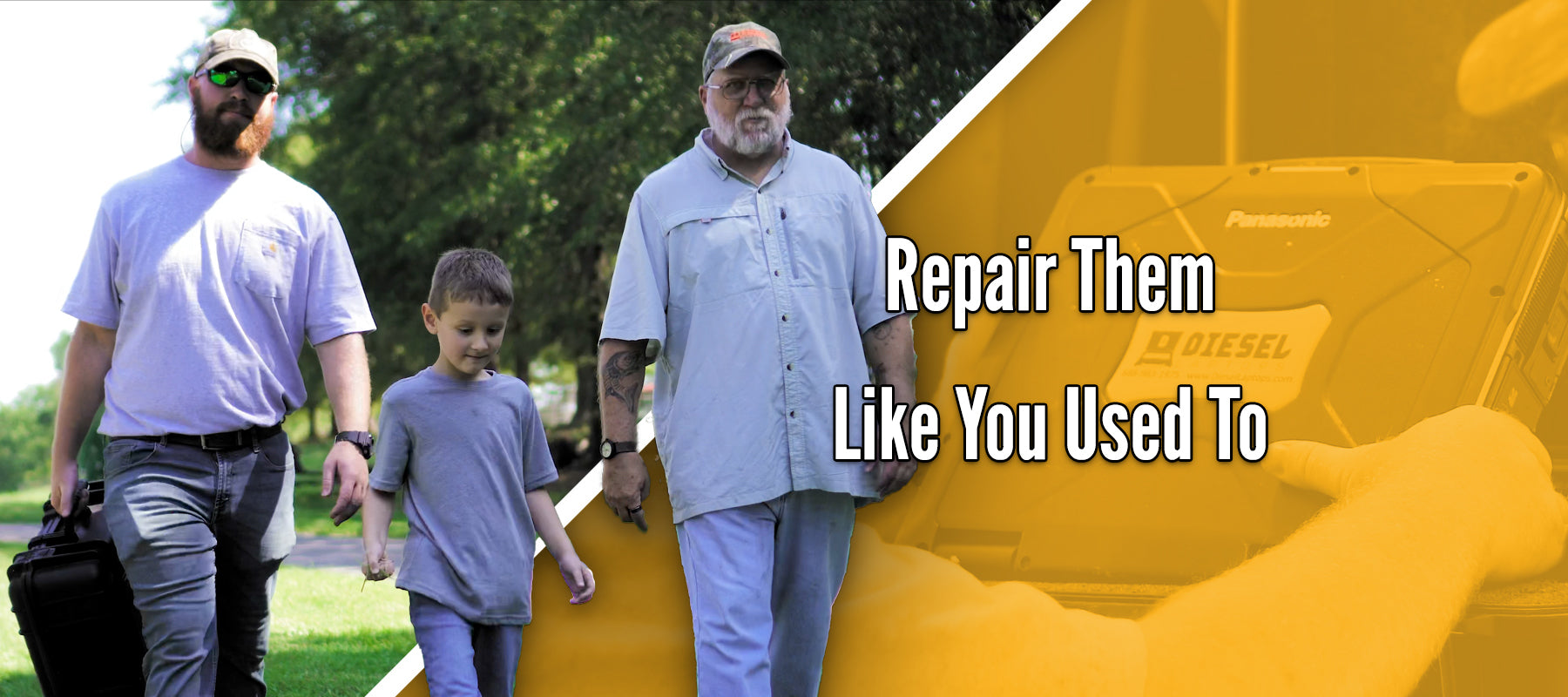 Repair Them Like You Used To
We can remember a time when agricultural and construction equipment was simple and built to last. Now equipment has evolved to have more capabilities, more computer-controlled components and often times more expensive repairs. 
While technology has made tractors more efficient, it has made repairs nearly impossible to handle without relying on dealers. The beauty of older equipment is that you can go anywhere to get the tools you need, sit down, and tinker until you find the issue and repair it. It was a different era. 
They Don't Make 'Em Like They Used To, But Now You Can Repair 'Em Like You Used To
With the Diesel Laptops Diagnostic kit diesel technicians are taken to a simpler time when they could fix their own equipment. The tools might be a little shinier than they used to be, but they are just as easy to use. With over 70 manufacturers equipment owners can hook up to different brands of equipment to diagnose, get repair information, and run dealer-level commands. It gives the freedom to make repairs without always calling on dealers.
Diesel Laptops Diagnostic software makes it easy to:
Read & clear fault codes
See system data (ECU & operational)
Monitor live data & system displays
Actuate components – these are tests that you can run including cylinder cut-out, engine speed, turbine actuator, metering valve for your DEF and tons more.
Perform system checks
View/change parameters
Perform maintenance – this includes tasks like forcing a regen and clearing a derate, there's also a few different options for replacing components in there.
Record data
Hitch calibrations, suspension calibrations and transmission calibrations