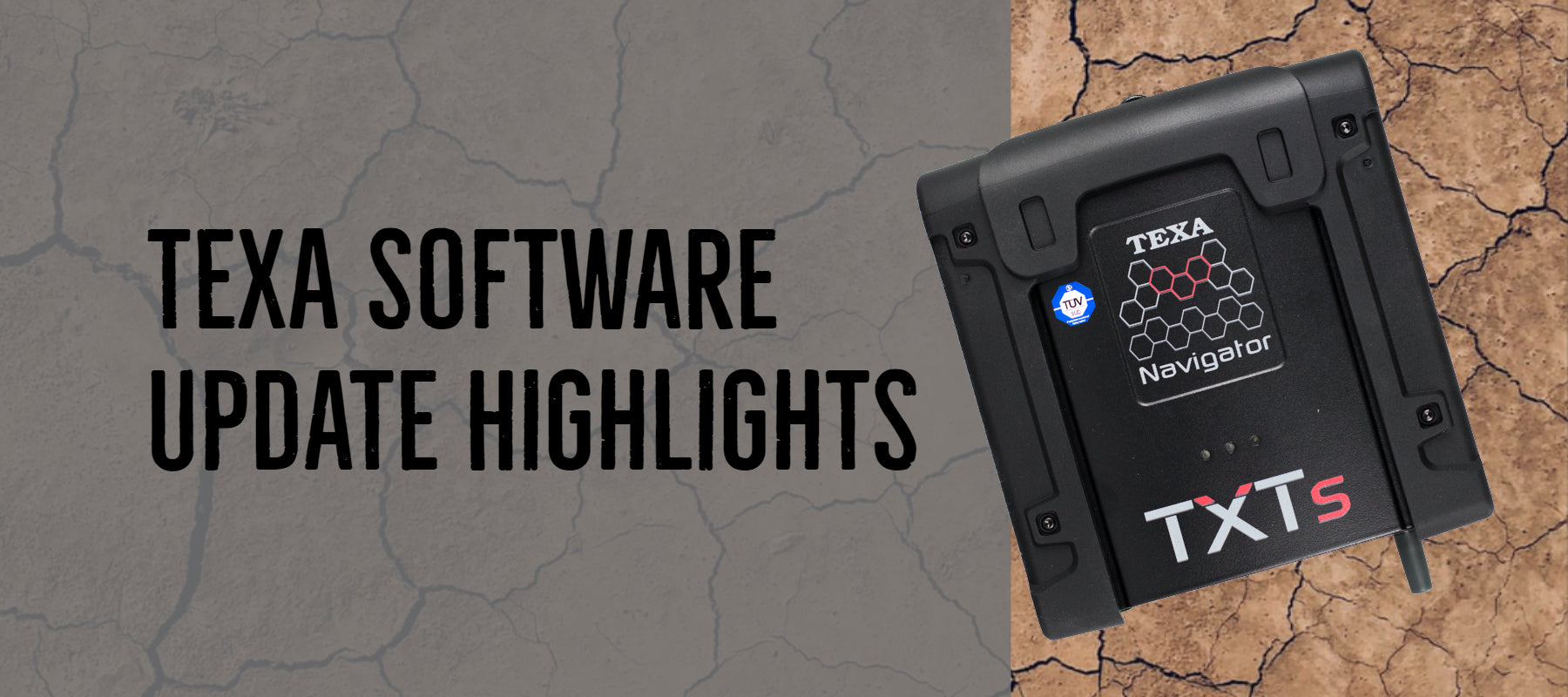 TEXA Updates: Truck V48.1 and Off-Highway V20
Still on the old TEXA software? Its time to update!
TEXA has been keeping busy this month with several update releases. First was, IDC5 Truck Software Update 48.0.0 which was released earlier in the month, then a week later they updated to version 48.1. On the farming and construction diagnostic side was the release of IDC5 Off -Highway Version 20.0.0
What's Been Added To TEXA?
Coverage is key when it comes to multi-brand diagnostic tools like these, and TEXA definitely stepped it up with this one. Here are a few of the updates we were most excited to see:
5 offline parameter changes offline
John Deere injector coding updated
John Deere cotton picker added
Kubota M7000 model added including trans, gateway, and aftertreatment system
Massey Ferguson new models 4700,5700,6700 added
Cat/Perkins cylinder cut off tests for 2019 model year
Cummins updated to include final inducement restart & DEF tank level out of derate functions
Volvo transmission calibration developed for Tier 3 & Tier 4 interim engines
Lots of new dashboards added including Caterpillar, Deutz, Bobcat, Takeuchi, Volvo and more
Bobcat systems updated including dashboard features
JCB updates to the aftertreatment system and transmission in 500 series telehandlers
John Deere Skid Steer has been added
Deutz engine system updated
What To Do If Your TEXA Didn't Update
The awesome thing about having a TEXA Diagnostic Kit is that it has a lifetime license. That means that your software will never kick you out. Once you buy it - it's yours.
However, updates are a slightly different story. They are included with your first year, then you have the choice to purchase them.
So if you have a kit that's older than a year and the new version of TEXA didn't pop up on your laptop - chances are you haven't paid for this years renewals. This is fine if the machines you work on are included on the version you currently have. The cool thing about the way TEXA is set up is that you can skip several years of updates if want. Then, when you are ready purchase you can catch up on the updates you missed.
If you want to purchase a renewal for your TEXA diagnostic kit to get updates, click here.
Need some tech support for your kit from a Diesel Tech or have questions about the update, call (888)983-1975