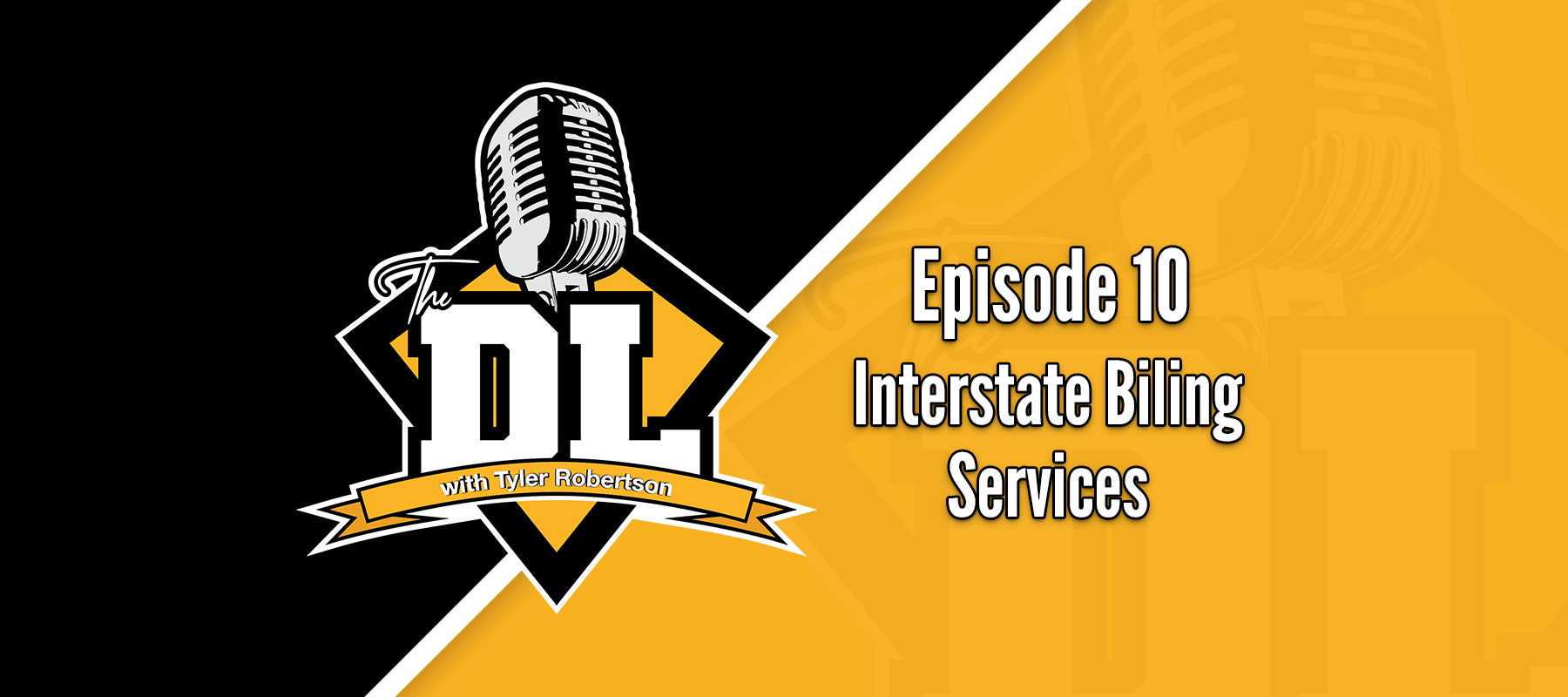 Interstate Billing Services - The DL Episode 10
The DL - Episode 10 - Interstate Billing Services is now available on Apple Podcasts, SoundCloud and YouTube. 
In the latest episode of The DL, Diesel Laptops Founder and CEO, Tyler Robertson, talks about business billing solutions with Shane Stewart. Shane is the Vice President of Interstate Billing Service. 
Founded in 1984 in Decatur, Alabama, Interstate Billing Services provides next day cashflow from purchases invoices at a discount. Their services are provided for businesses "tied to the wheel" such as car dealers, franchise truck dealers, and diesel engine repair shops. 
Outgrowing Limitations
Interstate Billing Services partners with businesses ranging from midsize truck repair shops to nationwide franchise dealers to accommodate their growing needs. As these companies become more successful, they need help managing their credit services, billing, etc. This is where Interstate Billing Services come in to play.
"So we spend our time being in a partnership with those size people so they can concentrate on what they do best: repairing trucks, selling parts, having service work done and we're taking care of all that back office kind of stuff that, you know, maybe they don't feel as proficient."
A lack of proficiency in billing services is natural for any successful business in the trucking industry. It's all a matter of outgrowing limitations. 
"...well, they've just done so well in what they specialize in that they're outgrowing their limitations." 
Available Services
As Shane aptly states in this episode, "no one got into the trucking business to handle accounts receivable." With that in mind, Interstate Billing Services is there to provide a wide range of services for their partners, including:
Credit Services and credit checks
Collection Services and resolutions 
Cash flow financing
Recourse Billing with online reporting
Non-Recourse Billing with online reporting and approvals
To learn more about Interstate Billing Services, visit their website - https://www.interstatebilling.com/