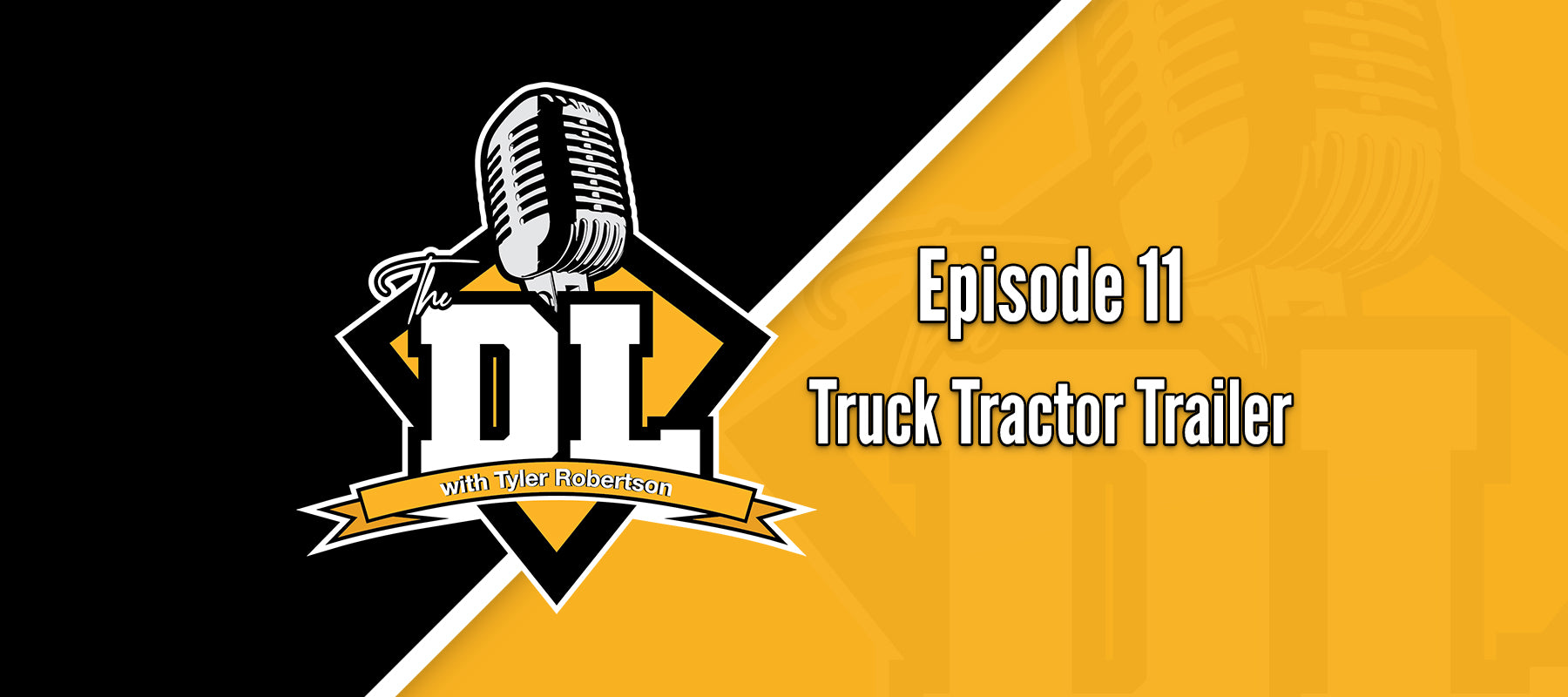 TruckTractorTrailer.com - The DL Episode 11
The DL - Episode 11 - Truck Tractor Trailer is now available on Apple Podcasts, SoundCloud and YouTube.
In the latest episode of The DL, Diesel Laptops Founder and CEO, Tyler Robertson, is joined by John Gillie, the Founder, and CEO of TruckTractorTrailer.com.  Topics of conversation include growing a following on LinkedIn, leveraging social media to target an audience, and TruckTractorTrailer.com.
Going from Zero to 25,000 Followers on LinkedIn
John has more than 25,000 followers on LinkedIn. Growing that large of a following took time. John has been on LinkedIn since around 2008. According to John, the first 500 followers were the hardest to get.
"I remember the most difficult was going from zero to five hundred. Everyone wants that magical five hundred number." - John Gillie
Eventually, growth stopped around 2,000 followers then John started TruckTractorTrailer.com and became much more focused on the community and growing his following. Soon his following grew from 5,000 to 10,000 and he noticed something magical.
"Something magical happens after 10,000. The incoming invites grow exponentially. Not just US-based or North American, but globally." - John Gillie 
Making the right Connections
According to John, growing a following on LinkedIn is also dependant on connecting with the right audience.
"If you have the wrong audience that's connecting with you, it's not going to help your goals." - Tyler Robertson
To ensure connections are solid, John relies on LinkedIn's algorithm to find mutual connections for him. Once LinkedIn finds someone with more than 200 mutual connections, he assumes it is a safe bet that they are in the same industry, so a connection is probably beneficial.
Choosing the correct social media platform for your audience.
Tyler and John both have large LinkedIn audiences and agree that LinkedIn is a fantastic way to connect with business leaders and people of influence. As Tyler puts it...
"It is the world's largest and best business networking platform that's ever existed." - Tyler Roberston
However, John does point out that LinkedIn may not be the best choice depending on your audience. He finds that owner/operators and small fleet operators are mainly on Facebook, making it a great place to connect with that audience.
For business-to-business sales, John prefers to use Twitter, where he is active daily.
TruckTractorTrailer.com
During a meeting at SalesForce.com in New York City, John had a conversation with someone who was having a difficult time buying and selling trucks. As they were relying on a stack of outdated magazines for information, John felt an online solution was needed.
He then made some calls to fleet owners and operators to research market needs. After realizing the trucking and transportation industries were fragmented, he founded TruckTractorTrailer.com (TTT) with the purpose to unite these industries by helping businesses run smoother and faster, focus on quality and streamline existing, outdated processes.
"TruckTractorTrailer.com (TTT) facilitates growth by generating and accelerating revenue for companies from all corners of the trucking and transportation industries. We do this by connecting people and modernizing processes through technology, accessibility and a unique 'out of industry' perspective." - TTT's about page.
For more from this week's episode, be sure to listen to on Apple Podcasts or SoundCloud. The video is also available on and YouTube.
Connect with John
To connect with John Gillie online, you can find him online at the addresses below.
https://www.linkedin.com/in/jgillie/