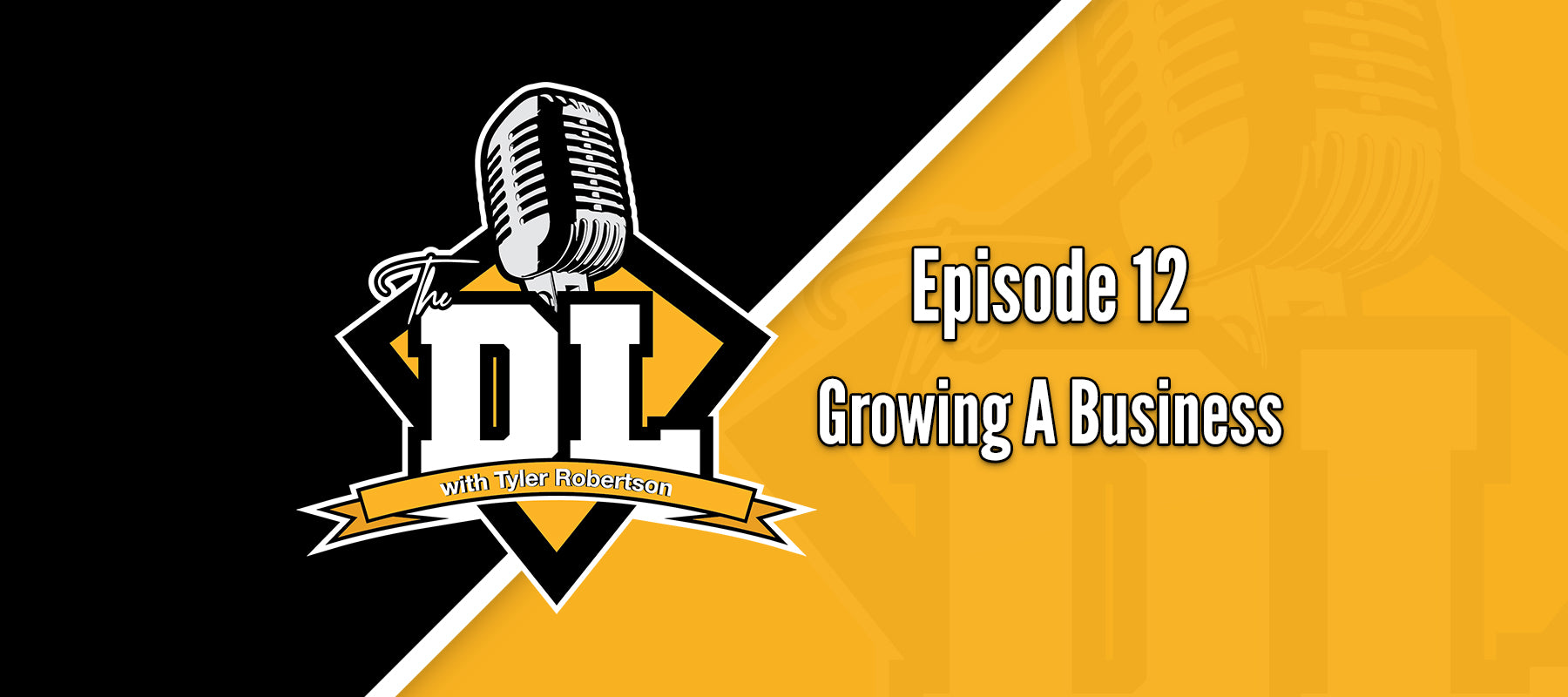 Growing A Business - The DL Episode 12
The DL - Episode 12 - Growing a Business is now available on Apple Podcasts, SoundCloud and YouTube.
In the latest episode of The DL, Diesel Laptops Founder and CEO, Tyler Robertson, is joined by Jamie Irvine of Heavy Duty Parts Report Podcast. Together, they recount stories of how they each got into the heavy truck industry, starting a business for less than $700, Jamie's near-death experience, the Heavy Duty Parts Report and more. 
From Men's Fashion to Re-Manufacturing
When Jaime was seventeen years old he moved to Vancouver, Canada where he initially did a few odd jobs, but eventually started a career in the men's fashion industry. He built up some business really quickly and it was there that he learned he was a good salesman. 
After learning the business and really getting into the industry and going to buying shows, he soon realized that his heart just wasn't in it. Eventually, he began looking for new opportunities. Soon he stumbled upon a job in re-manufacturing. Originally he thought it was something he could do temporarily. That job lasted ten years.
During his time with that company, Jamie admits he got to do a little bit of everything. He began in the shop and became the Shop Foreman within the first year. He later became the Operations Manager, worked in the warehouse, did purchasing, then got into sales and ended his career at that company as the Sales Manager. 
College Failure to CEO 
In this episode, Tyler shared his story of getting into the industry. Tyler's journey began when he failed out of college and had to move back home and work with his father. His family had recently purchased a truck dealership, something Tyler admits his family was not prepared for.
"My family had no business owning a truck dealership. They lost a ton of money doing it. There's a hundred ways to lose money running a truck dealership. They found a hundred and one." - Tyler Robertson
During Tyler's time at his family's truck dealership, he began working with construction, then moved on to assist with setting up their computer system. He then helped with their parts department and other odd jobs. All of these things helped him learn skills for success.
"Honestly, that's really a great way to learn how a business works - starting at the ground floor, just digging in and figuring it out." - Tyler Robertson
Starting a business for less than $700
In 2008, Jamie left his job to start a consulting agency with a partner. Things didn't work out and during the economic downturn of 2008, he found himself with only $700 left to his name with a mortgage that needed to be paid. He was willing to do anything to pay the bills so he took a job power cleaning gutters. 
He needed a trailer to haul around his equipment and as fate would have it, he found a trailer for sale for only $700. He talked the seller down to $550, leaving him $100 for registration and $50 for himself. 
Jamie's Near-death experience
Within a year Jamie's power washing business took off allowing him to hire employees. This allowed him to start focusing on the future. He and his wife began to systemize their business so that it could run without them. 
This came in handy when Jamie nearly died after falling off a building. Luckily he survived with a shattered pelvis. But while he was hospitalized his business was able to run without him, providing him the income he needed without working.
Six years later Jamie sold his business and made the move back into the truck business. Because he left the industry on good terms, he was able to come back and was more effective than ever since he had been a business owner and those experiences helped him in his new business. 
Heavy Duty Parts Report Podcast
Jamie's career came full circle when he launched the Heavy Duty Parts Report Podcast. Now he is back to being a business owner and he gets to utilize his truck parts knowledge to create hundreds of episodes of a podcast he loves making. 
The Heavy Duty Parts Report with Jamie Irvine is available on Stitcher - https://www.stitcher.com/podcast/jamie-irvine/the-heavyduty-parts-report
You can learn more about Jamie on his website - https://jamieirvine.ca/ 
You can also connect with Jamie Irvine on 
Twitter: @JamieLIrvine
Facebook:  https://www.facebook.com/TheHeavyDutyPartsReport/
LinkedIn: linkedin.com/in/jamielirvine/
YouTube: https://www.youtube.com/channel/UC1n-D1MndqH2ZSfXSo0s91w?