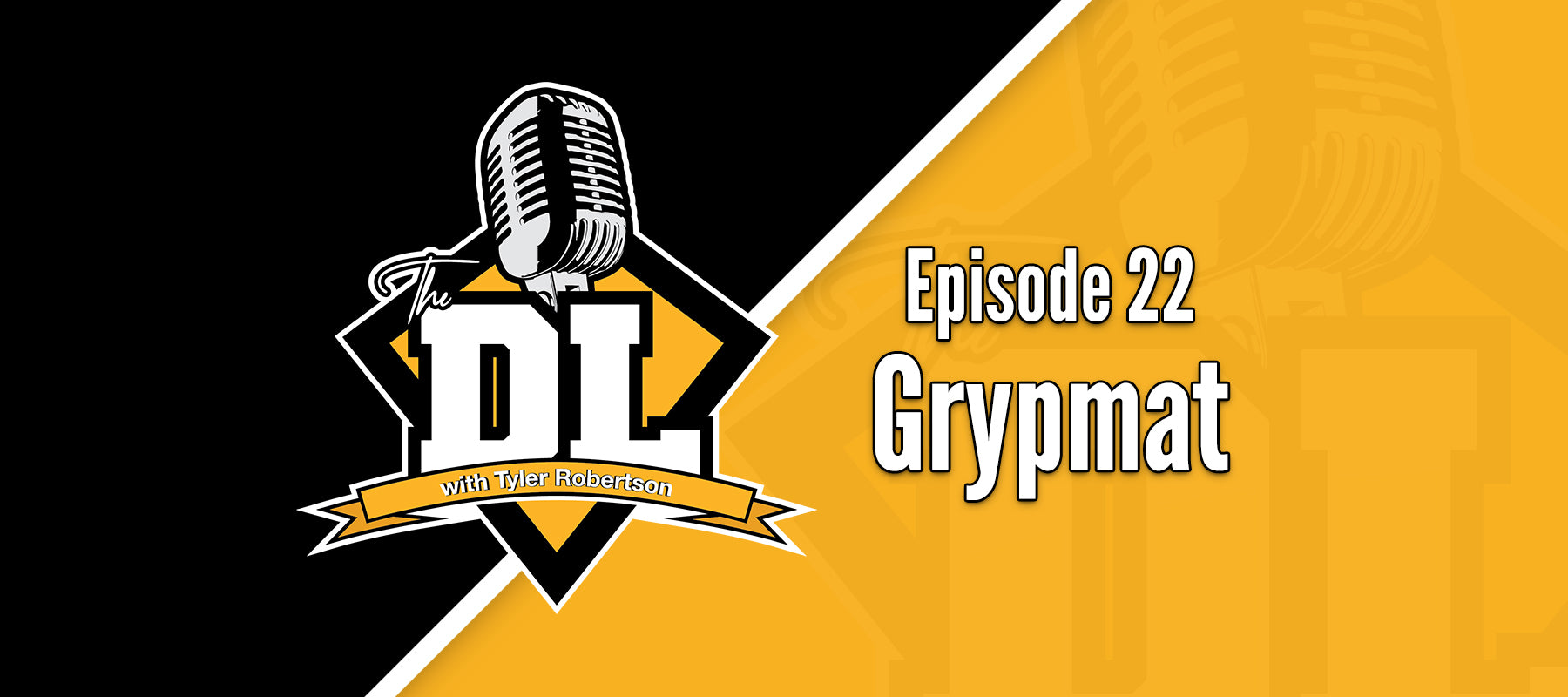 Grypmat - The DL Episode 22
The DL - Episode 22 - Grypmat is now available on Apple Podcasts, SoundCloud and YouTube. 
In the latest episode of The DL, Diesel Laptops Founder and CEO, Tyler Robertson, is joined by Tom Burden, the CEO and Founder of Grypmat. The innovative Grypmat product line is a flexible multi-purpose tool tray that keeps your tools in place. Grypmat has been featured on Good Morning America, Shark Tank, and even on the cover Time Magazine. 
Hawaiian Quarantine 
This week's episode begins with Tom explaining his current situation. After reading The Illusion of Money by Kyle Cease, Tom was inspired to do something crazy. He took an impromptu trip to Hawaii with a co-worker just as COVID-19 was beginning to impact the US. Little did he know, that trip would last for several months with no certain end date. 
Tom has been in Hawaii throughout the pandemic, enjoying the beautiful scenery and working with other like-minded entrepreneurs. 
The Story of Grypmat
While in an Air Force, Tom kept encountering the same problem, over and over again. While performing maintenance, his tools kept falling off the wing of the aircraft. One day he noticed his mother had a non-slip mat on the dashboard of her car and it gave him the idea to do something similar for tools and the Grypmat was born.
From Kickstarter Success to Shark Tank
Tom launched a campaign on Kickstarter in January 2017 in hopes of raising $10,000 to fund the production of Grypmat. The campaign was a huge success and ended with $113,433 in funding from 1,339 backers. 
Tom then went on Shark Tank where he impressed the Sharks and secured further funding. He admits that he is still in contact with Mark Cuban on a regular basis. 
Check out highlights of Tom's Shark Tank Episode below. 
Dealing with Copycats
Now that Grypmat has seen a huge deal of success, there are knock-offs emerging.
As a business owner, Tom is flattered, but not worried about the competition. 
"At first it feels like a dagger to the heart. But, like, now I'm almost flattered… you know you're doing something right when people are stopping everything that they're doing to copy you." - Tom Burden
Both Tom and Tyler echo the same thoughts that copycat companies lack passion and drive and are incapable of true innovation. As they lack innovation, they will never be a true threat. 
"If they're following me, that means they're not thinking about the next thing. We're gonna stay two or three steps ahead of them." - Tyler Robertson.
Connect with Grypmat
Facebook - https://www.grypmat.com/
YouTube - https://www.youtube.com/channel/UCNJQjER2xV74F-rxGVQg0WA
Instagram - https://www.instagram.com/grypmat/