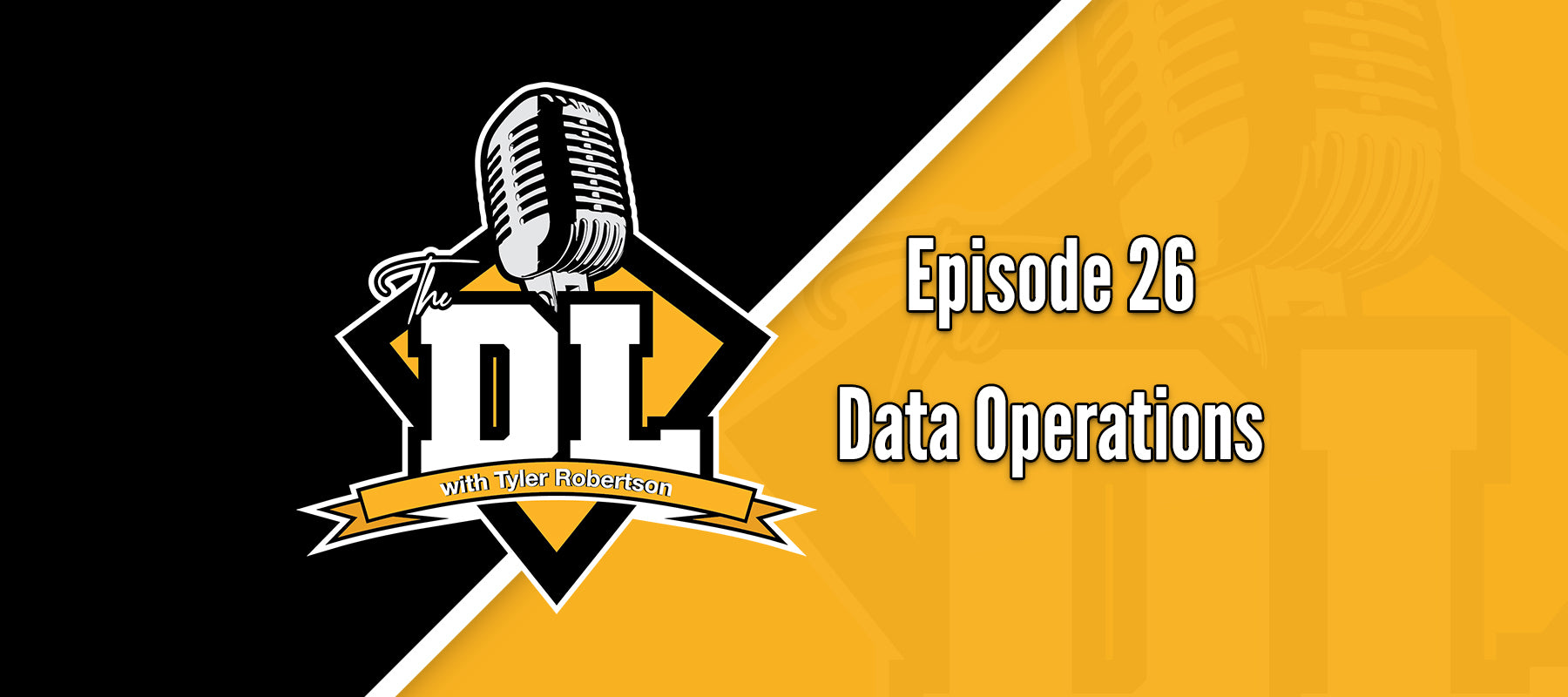 Data Operations - The DL Season 1 Episode 26
The DL - Episode 26 - Data Operations is now available on Apple Podcasts, SoundCloud, and YouTube. 
In the season one finale of The DL, Diesel Laptops Founder and CEO, Tyler Robertson, is joined by Lisa Gibson and Ray Link from the Data Operations Division of Diesel Laptops. 
Ray Link
Ray is the Product Manager of Data Operations. His team creates repair information in the form of diagnostic trouble codes, troubleshooting information, remove and replace procedures, engine specifications, maintenance intervals, torque specifications, and more. 
Ray has a background in the truck industry dating back to 2010 when he began working for a truck dealer. It was at that dealership that he met Tyler. 
At the time, Tyler was selling Diesel Laptops Kits on the side and found himself needing to devote more and more time and effort into servicing the needs of those customers. His customers were always having issues understanding Diagnostic Trouble Codes and how to troubleshoot them. That's when he came up with the idea to make a database of all known DTCs with easy-to-understand repair and troubleshooting information. 
Several years later as his repair information database took shape in the form of TruckFaultCodes.com, Tyler called Ray with an opportunity to work for Diesel Laptops, overseeing Data Operations.  
Working for Tyler would require Ray to leave a long-held position with great benefits at a multimillion-dollar company and move to an unproven start-up in an 800 square foot repurposed photography studio where his make-shift desk would sit next to an old kitchen sink. After much prayer and consideration, Ray decided to take Tyler up on his job offer and made the move. 
Within six months starting, Diesel Laptops had moved into a larger 7,000 square foot facility and Ray was managing a team of more than thirty data entry specialists. 
Lisa Gibson
Lisa, who is currently the Assistant Manager of Data Operations, began working on Ray's data entry team as an auditor in October 2017 as a part-time employee. Lisa was also employed as a Kindergarten Assistant Teacher. 
Over time Lisa enjoyed her work at Diesel Laptops so much that she made the move to the full-time Assistant Manager position ensures everything is running cohesively in the department. She attributes her time as a teacher as one of the contributing factors to the success she has in her current position.  
Much like when she was teaching, she has to have keen attention to detail. Lisa must be able to quickly access and evaluate the work employees are producing, much like a teacher would. Teaching helped her gain the skills/experience needed to work with and communicate effectively with many different personality types. 
Free Information
Ray and Lisa both work extremely hard to oversee and coordinate with five auditing teams, two technical editing teams, a data entry team, a Mechanical Engineer, and a Technical Writer. All of these teams and team members contribute to the creation of a database that has cost Diesel Laptops millions of dollars to compile… just so Tyler can give away the information for free.
The Data Operations Division creates and uploads information to online software platforms like TruckFaultCodes.com which offers a premium, paid plan with unlimited access as well as a free plan with limited access. 
"I didn't do this to make a bunch of money. I just did this to help our industry. To help people fix trucks a little quicker." - Tyler Robertson
Where to Get This Free Information
You can sign up for a free account for the following applications created by Diesel Laptops: