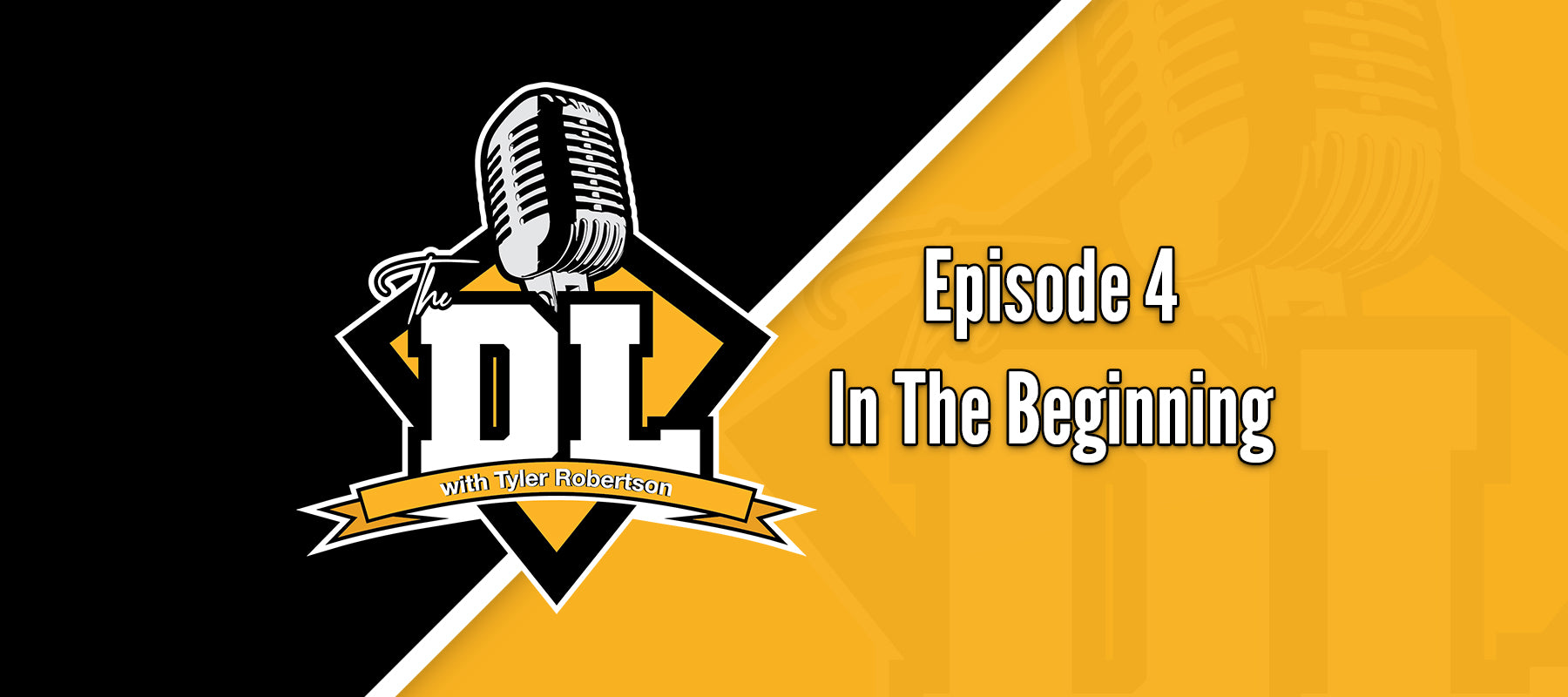 In the Beginning - The DL Episode 4
The DL Episode 4 - In the Beginning is now available on Apple Podcasts, SoundCloud and YouTube. 
In this episode, host Tyler Robertson is joined by a special guest, National Accounts Manager, William Ward, to discuss the humble beginnings of Diesel Laptops. After leaving his job at a dealership to establish Diesel Laptops, a former co-worker called Tyler to ask if he needed help with sales and if so, he would be glad to introduce him to "the best salesperson he'd ever met," William Ward.
Humble beginnings
On their first meeting, William got a tour of the Diesel Laptops headquarters, which doubled as Tyler's dining room. He also had the chance to meet Diesel Lapotps's longest-tenured employee, Riley Owen who at 18 years old, was the sole employee at the time. Shortly after meeting, William agreed to sell diagnostic equipment for Diesel Laptops.
Early obstacles
"I literally did not know what diagnostics was. I had literally no idea what it meant. And when I say that, I mean it in every sense. I had literally no idea what diagnostics was, what it meant, what it was all about. Anything." - William Ward
Though he believed in the product, William had one big hurdle to overcome: he had no knowledge of truck diagnostics, whatsoever. He knew so little in fact, that on his first appointment with a customer, he was unable to locate the vehicle's diagnostic port. Through quick thinking, he asked the customer to hook up the tool, saying he was unable to do so due to liability issues. The customer didn't question him and William closed the deal.
Creating new strategies
Before long, William gained the diagnostic knowledge he needed but he was met with a new roadblock: demos that went nowhere. In William's eyes far too much valuable time was being spent scheduling demos, driving around, meeting customers, and performing the same demonstrations over and over. He knew there had to be a better way. It was then that he convinced Tyler to try a new strategy. This new strategy would focus on...
YouTube Videos
(Early YouTube demonstration video.)
Rather than meeting with potential customers and doing the same demonstrations over and over just to be met with the same questions time and time again, they developed a series of YouTube videos that could easily be shared with customers to show the potential of the hardware and software.
30-Day Moneyback Guarantee
To build customer trust and show that Diesel Laptops believes in their product, Diesel Laptops began offering a 30-Day Money-Back Guarantee. For Tyler, this was a great long term business decision as customers who actually enjoy using their hardware and software tend to be evangelists for your brand.
Customer References
William and Tyler used references and testimonials from some of their happy customers to help reinforce their product claims. This simple but effective technique helped to increase sales by furthering brand trust.
Building a sales team
Once the sales process became a bit more polished and well established, William went from barely selling five units per month to selling more than twenty per month. Eventually, they hired another sales rep, David Martin who repeated the process and proved it was effective. They also hired Tyler's sister-in-law, Jessica Hein, who had no experience in sales or the truck industry, yet was able to use the Diesel Laptops sales process to become an extremely successful salesperson.
Becoming problem solvers
With sales reps following leads, Tyler still had to ask himself "how can I attack this from a different angle and get better results with less time being taken?" With that in mind, they decided to take the sales team in a consultative direction. Rather than focusing on selling any particular diagnostic tool, instead, they decided to help eliminate pain points for customers by helping them chose the right tool, with training, repair information, and technical support. 
"It doesn't matter how it works or what it looks like. That stuff's irrelevant-- it's how it's going to solve your problem. People aren't coming to us because of features and benefits. They're coming to us to get a problem solved." - Tyler Robertson
For the full story, listen to this episode on Apple Podcasts, SoundCloud and YouTube.