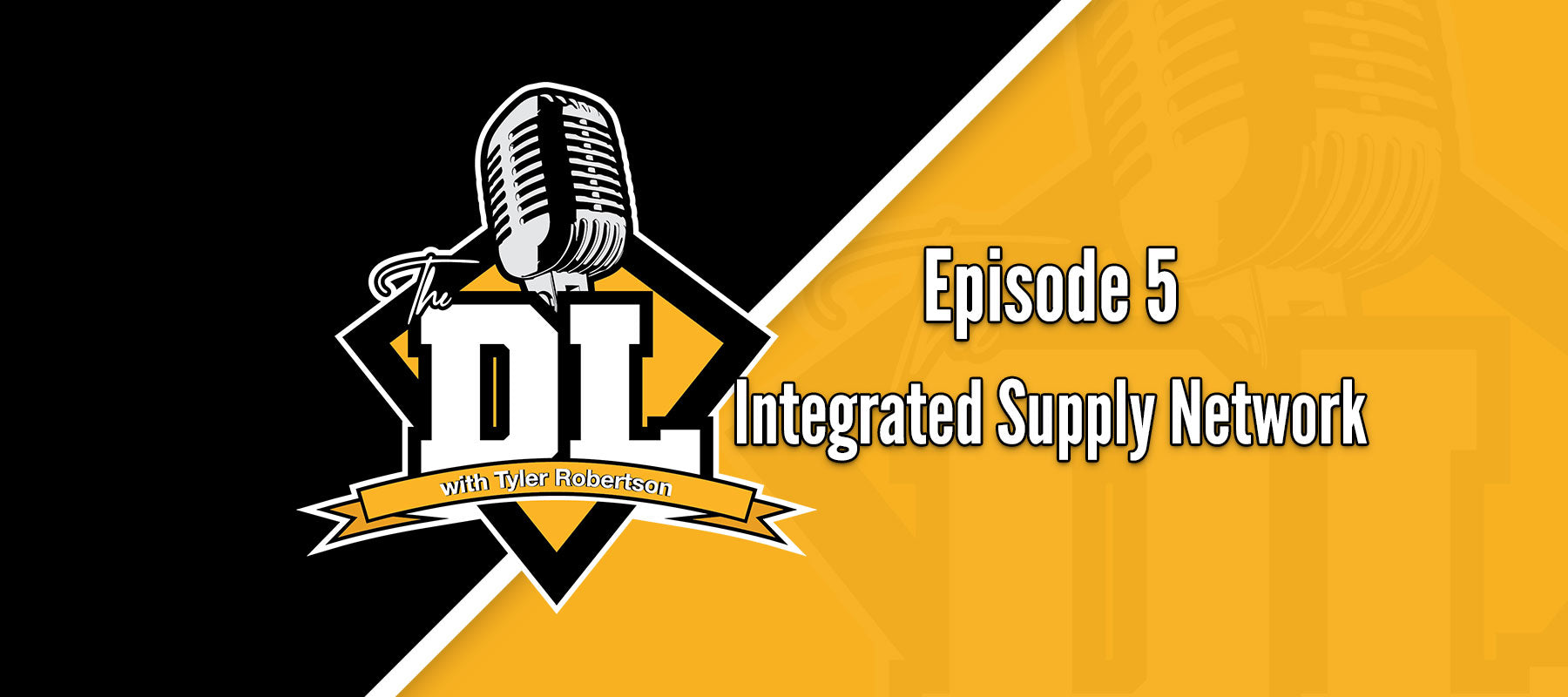 Integrated Supply Network - The DL Episode 5
The DL Episode 5 - Integrated Supply Network is now available on Apple Podcasts, SoundCloud and YouTube. 
In the latest episode of the DL, host Tyler Robertson is joined by Phil Smith from ISN. Phil talks about all things ISN (Integrated Supply Network) including who they are, who their customers are, and what's next for their company.
Who is ISN?
ISN (Integrated Supply Network) was founded in 1984 and is the nation's largest independent automotive tool & equipment specialist serving wholesalers and distributors throughout North America and the United Kingdom.
ISN has more than 50,000 products supplied by 500 manufacturers that ship from one of more than a dozen distribution centers throughout the US and Canada. ISN's new 250,000 square foot distribution center in Beaufort which stocks tools from nearly every manufacturer including Bosch, Milwaukee, Ingersoll, Aircat, SK Tools, and KTI Tools.
Who are ISN's Customers?
It is important to note that ISN's customers are not the end-users of the tools. Instead, ISN's customers include mobile tool truck businesses, such as Snap-On and Matco Tools, traditional brick and mortar retailers, and e-commerce retailers.
"If you're thinking you're gonna find a cheaper way to buy tools by going direct, that's not gonna fly." – Tyler Robertson
To become a customer, there is an application process to make sure customers are legitimate businesses with a reselling license. ISN offers its customers flexible terms, warranties, & exchange policies. Their customers can also use a convenient text messaging tool for product pricing and availability.
What's next for ISN?
ISN is continuing to expand internationally into Canada and Europe, where they are in the process of buying more manufacturers.
Want to learn more about ISN?
For more information about Integrated Supply Network or how to become a customer, call the number below or fill out the form on the contact page of their site.
Phone - (800)255-6107
Website – toolweb.com
Website Contact Form - toolweb.com/toolwebv3/contact-us