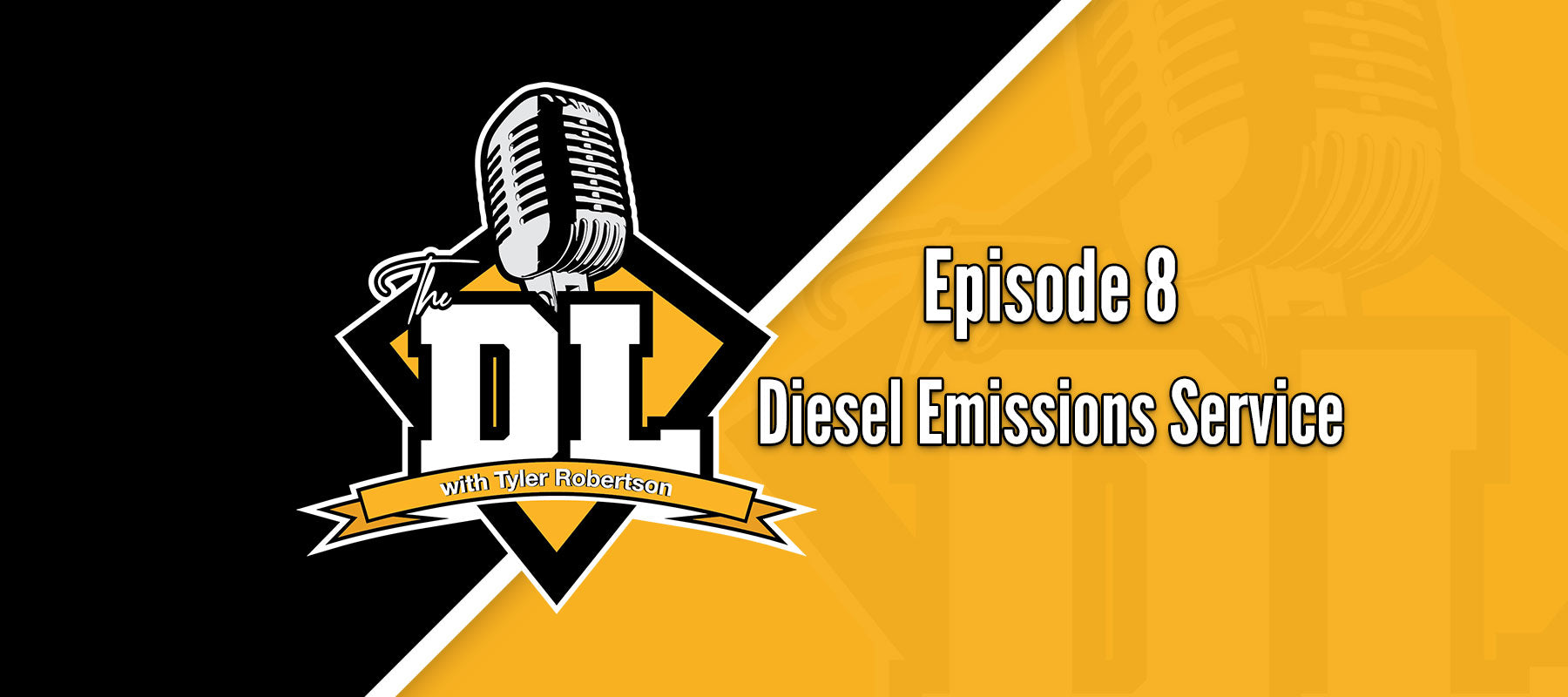 Diesel Emissions Service - The DL Episode 8
The DL - Episode 8 - Diesel Emissions Service is now available on Apple Podcasts, SoundCloud and YouTube. 
In the latest episode of The DL, host Tyler Robertson is joined by Steve "Jr." Stratton from Diesel Emissions Service (DES). DES is a family-owned company that specializes in Diesel Particulate Filters, retrofitting, and DPF Cleaning. DES has several locations in California, including Ontario, Redding, Sacramento, and San Loredo. They also have facilities in Portland, OR and Vancouver, BC. Their brands include Filtertherm, Redline Emissions Products, and FilterTrack.
Jr. started with the company in 2004 in the truck shop, working on trucks. In 2008 the company shifted to emissions for retrofit, prompting him to change focus to aftertreatment as that was where the industry was headed. 
Now Jr. is part of the product development team and is the Warranty and Training Manager for DES. He trains on DPFs, including how they work, what they do, and why they do what they do, and how to make them work with the engines. This training is essential because "...in terms of Aftermarket, it's tricky getting an engine that's not used to having a DPF near it to make it work properly with an engine." 
In 2020 he will be traveling to India for trade shows as DES continues their growth in foreign markets. India's market is enormous and moving to low sulfur fuel, so it's an obvious fit for their company. 
Filtertherm
Filtertherm offers a full line of DPF cleaning solutions. Their Filtertherm DPF Thermal Oven cleans up to 12 DPFs at a time, using preprogrammed settings that are accessible from an easy to use interface. To learn more about Filtertherm, check out the video below. 
Redline Emissions Products
Redline Emissions Products introduced Born On Weight to the DPF industry. Born on Weight is the original weight of a DPF as manufactured. As Jr. explains, "In the filter cleaning process, the Born on Weight is essential to monitor the amount of ash coming out of the filter." Comparing weights will let you know quickly how dirty the filter is. 
FilterTrack
FilterTrack is a DPF service tracking application. From the website, you can track the ash content of your engine and much more. It gives you a good idea of when to dig into the engine for diagnostics. The website is easy-to-use, offers service tracking, and allows users to email reports to their clients. 
Remanufactured of New DPFs?
In this episode of the podcast, Tyler and Jr spend a little time talking about remanufactured filters and whether or not they are worth buying. Remanufactured filters are used filters that have come off of a truck, been cleaned and inspected, and resold. The issue with "remanned" filters is that they are not rebuilt; they are only cleaned. Therefore you never know if something is wrong, such as a small hairline crack on the inside of the filter.  
Due to this uncertainty, Diesel Emissions Service only sells and recommends purchasing new Diesel Particulate Filters. Buying an aftermarket DPF from Diesel Emissions Service can save you a considerable amount as their filters have no core charges.  
Contact Diesel Emissions Service
To learn more about Diesel Emissions Service, click here. To contact a specific location, click here or email support@dieselemissionsservice.com