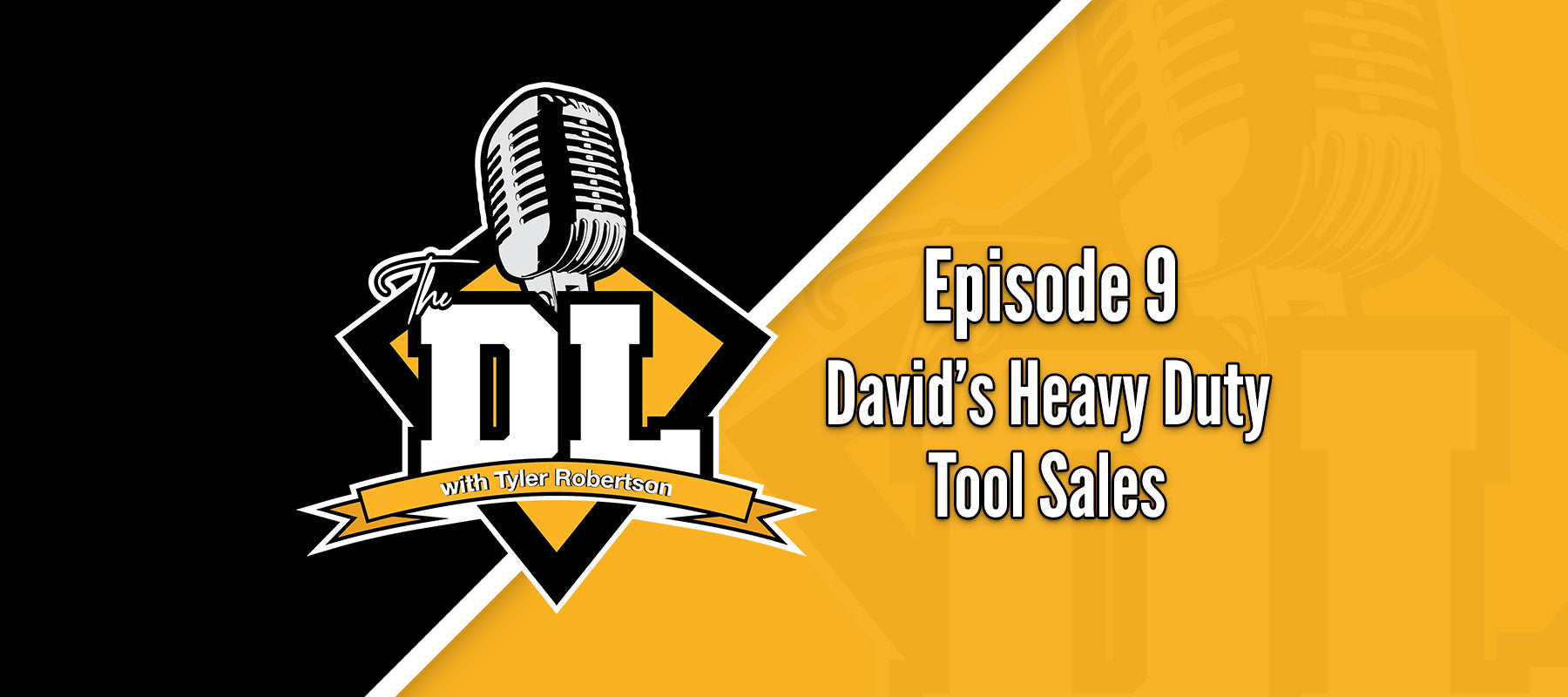 David's Heavy Duty Tool Sales - The DL Episode 9
The DL - Episode 9 - David's Heavy Duty is now available on Apple Podcasts, SoundCloud and YouTube. 
In the latest episode of The DL, Diesel Laptops Founder and CEO, Tyler Robertson, talks about the Heavy-Duty Market with special guest David Martin from David's Heavy Duty Tool Sales. This week's topics of conversation include the story of how Tyler and David met, how to grow a business, and a little something called "Safe For Work Tool Porn."
A Chance Meeting
The two recalled how they met a Bosch seminar. At the time they were both encountering similar issues with Bosch ESI tools. When Tyler started asking questions the engineers didn't want to answer, David took notice. 
"I remember looking over my shoulder and thinking 'I need to talk to that guy' because my customers are having the same questions." - David Martin
They exchanged business cards and agreed to talk later about TEXA, which Tyler believed would be game-changing for the heavy-duty repair industry. Once Tyler was up and running with Diesel Laptops, he brought David on board to help him sell TEXA diagnostic kits. 
David's Heavy Duty Tool Sales
David joined Diesel Laptops, not as an employee but as a 1099 Contractor. This freed David to pursue his other business venture: David's Heavy Duty Tool Sales. 
David's Heavy Duty Tool Sales is a Veteran Owned Company that offers comprehensive diagnostic kits, safety tools and shop tools for commercial trucks, off-highway, agricultural, industrial and construction diesel engines. David's Heavy Duty Tool Sales products and services cover every make and model for diesel engines, transmissions, ABS systems and more. To explore their online store, visit https://davidsheavyduty.com/
Solving problems brings Success.
David's Heavy Duty Tool Sales started at David Martin's dining room table and grew into a thriving business. David has hired several employees including salespeople and an operations director. They are currently in the process of moving into a larger office location. 
The success of his company comes doesn't come from selling tools. Instead, success comes from helping customers solve problems. As David explains...
"...when you're able to solve customers' problems, they keep coming back and they tell people about you."
Safe For Work Tool Porn
David regularly records videos of specialty tools in a YouTube series called "David's Tiny Tool Show." These videos feature David's unfiltered, uncensored, unique opinions on the tools he sells.
The first episode is linked below. 
Listen to the full episode for more details and be sure to check back every Friday for new episodes of The DL with Tyler Robertson.