AutoEnginuity ProLine and European Bundle
files/Icon_Black_D.png

AutoEnginuity ProLine and European Bundle
The AutoEnginuity SP02 ProLine and European Bundle has virtually every product that AutoEnginuity covers.
Enjoy dealer level bi-directional control and testing on the following manufacturers:
Ford Family
PATS Timed Key Programming ('96 - '08)
KOEO
KOER
Power Balance (CAN-based models)
EVAP Bay Test
Service Bleed (Non-CAN support not available with ProLine currently)
Buzz Injector
Cylinder Contribution Test
Switch Test
Glow Plug Test
System Self-Test
Low - and High-Speed Fan
All Outputs On/Off
Injector Coding (1.8L and 2.0L)
KAM Reset
Misfire Monitor Neutral Profile Correction
Tire Size Programming up to 40" ('99-'03 7.3L, and '04-'07 6.0L trucks)
IVD Initialization
Steering Angle / Yaw Rate / Acceleration Sensor Reset ('03 Explorer and Lincoln LS)
Passenger Seat ReZero and Passenger Weight Reset
Power Seat Calibration Test
Audio Network Communication Test
Vehicle In-Motion IO Test
Front Wiper Self-Test
Rear Wiper Self-Test
Diesel Particulate Filter Reset, Clear EGR Adaptive Tables, and Clear Fuel Injector Adaptive Tables
GM Family
ABS Automated Bleed Routine
Crank Variation Learn
Injector Flow Rate Programming (CAN-based Diesels)
Key Fob Programming
SDM Setup and Part Number Programming
Idle Learn
TDC Learn
Tire Pressure Sensor ID Programming
Toyota/Scion/Lexus 
Air Bleed -- Usual and Master Stroke (ABS)
ECB Utility -- ECB Invalid, Zero Down, and Linear Valve Offset Calibration (ABS)
Signal Check (Airbag, ABS, ABS CAN, EFI CAN, EHPS, EMPS, and TPWS)
Reset Memory (EFI, EFI CAN, ABS, ABS CAN)
Clear Records (EMPS and VGRS)
Zero Point Init (EMPS)
Sensitivity Check (OCC)
Inspection Mode (ABS CAN)
Test Mode -- Zero Calibration (ABS, ABS CAN, TPWS, and OCC)
TPWS CAN Tire Registration
VIN programming
Chrysler & Dodge Family
EGR System Test
EVAP System Monitor Service Test
Erase All DTC Fault Codes
Generate Full Field Test
Gov & 3-4 Shift Valve Test - JTEC Only
Leak Detect Pump Test
Purge Vapors Test
Reset All Adaptive Memory Fuel Cells
Reset All Non-Volatile Memory
Reset CAM/Crank Misalignment
Reset CAM, Crank, and Sync Status Record
Reset Duty Cycle Monitor
Reset Engine Running Time Record
Reset Fuel Shut-off Record
Reset Intake Airflow Control Stepper Motor Position
Reset Trip Information
Set Sync Signal - JTEC Only
Set Minimum Throttle Position to Maximum
Torque Converter Clutch Test - JTEC Only
ABS Bleed Brakes (EBC325, Mk20e, and Mk25e)
Tire Size Programming
Transmission Rear/Front Wheel Brake Torque Test
Transmission Pump Test
Transmission Quick Learn
Transmission TCC Break-In Test
Transmission Front Wheel Pinion Factor
Injector Kill Test
NVLD Force Monitor Test
Purge Vapor Tests
Reset all On-Board Control Units
Report Part Number
Report Reflash Program Counter
ABS Brake Bleed
ABS Initialize ECU
Auto Door Locks
Beltminder
Cylinder Performance Test
Current VIN Programming
CAM and Crank Relearn
DRL Setup Configuration
EATX Quick Learn
Engine on Odometer
IMA Programming Injectors
Injector Quantity Adjustment
Module Configuration Setup
Retrieve Installed Module VINs
Tire Pressure Sensor ID Programming
Tire Pressure Trigger Configuration
Tire Pressure Calibration
Tire Size Programming
Honda 
ATF Replacement
Diagnosis of Keyless Entry function
Engine Oil Replacement
Keyless Entry Registration
Mission Replacement
Passcode Clear
Reset of driver side window position
Reset of assistant side window position
Reset of left rear side window position
Reset of right rear side window position
Self-Diagnostics
ADS Damper Forced Operation
ADS Jack-Up Stroke Calibration
ATTS Lateral G and Yaw Rate Calibration
ATTS Steering Angle Calibration
Calibrates All Sensor (ABS Type 1 & 4)
Crank Position Sensor Notch Learn
DBW Throttle Carbon Clogging Reset
DBW Throttle Carbon Clogging Status
Engine Oil Replacement Reset
OPDS Initialization
OPDS Sensor Adjustment
Reset Wheel Speed Pulse Counters (ABS Type 1 & 4)
Resolver Zero-Position Offset Calibration
SWS Initialization
Nissan & Infiniti
Self-Diagnostic (Airbag)
ECU Part Number (Airbag)
Diagnostics Record (Airbag)
Reset ECU (Powertrain)
Target Idle Ignition Adjustment
Target Idle RPM Adjustment
Idle Air Volume Learn
Self-Learning Control
Door Lock Unlock Set
Anti-Lock Out Set
Set IL Door Unlock
Room Lamp off Time Set
Room Lamp on Time Set
Keyless Entry Horn Chirp Set
Keyless Entry Hazard Lamp Set
Keyless Entry Multi-Answer Back Set
Keyless Entry Auto Lock Set
Keyless Entry Panic Alarm Set
Keyless Entry Trunk Open Set
Keyless Entry Power Window Down Set
Head Lamp Battery Saver Set
Head Lamp Custom Light Setting
Head Lamp Illumination Delay Set
Wiper Speed Setting
Security Alarm Set
Theft Alarm Trigger Erase
Mazda
IVD Initialization (Lateral Acceleration and Yaw Rate Reset)
Self-Test (RCM and GEM)
As Built (CAN-based body controllers)
EPS Steering Calibration
IVD Initialization
KOEO
KOER
KAM Reset (CAN-based controllers)
Passenger Weight ReZero
SWS Calibration 
Hyundai/Kia
EVAP Leak Test (Siemens 655 [Rev 17, 18, 19], 670 [Rev 8], Bosch COM 1.1)
Reset Adaptions
PODS Reset
WCS Reset
Read Block Information
Steering Angle Calibration (ABS/ES 95660 [Rev 23 and 32])
Subaru 
Set Mode Steering Angle Sensor
Lateral and Longitudinal G Sensor Zero Point
Retard Ignition
Idle RPM Adjustments (with AC and without AC)
Mitsubishi
ECU Information (All CAN controllers)
EVAP Leak Test (MFI CAN)
EVAP Leak Monitor (MFI E200, E400, E500, E600, 1400, and 1600 Series)
Gas Emissions Test Mode and Sensitivity Check (ABS CAN)
Reset Learned Values (MFI CAN)
Zero Calibration (Some OCM CAN)
SAS Initialization (SAS CAN)
Steering Angle Initialization and Operation Test (ACD CAN)
Air Bleed and Lateral G Sensor Initialization (ACD CAN)
Service Interval Reset (Meter CAN)
Tire Pressure Sensor ID Check (TPMS CAN (Front Only)) 
Isuzu 
Our enhanced Isuzu interface supports hundreds of sensors selected from the engine, transmission, airbag, and ABS systems
Audi and VW
Adaptation
ADC Channels
Basic Settings
Coding II/Login (7-digit PIN/SKC Not Supported)
Gateway List (CAN)
Login
Module Information
Module Recoding
Long Coding
Soft Coding
Module Sensor Mapping
Network Test
Output Tests (Automatic and Specific)
Optical Bus Diagnostics (CAN)
SRI Reset
Transport Active/Inactive Mode (CAN)
BMW/MINI
Determine All Systems Present and Operating
Display Service and Inspection Information
Display Coding Information
Self-Test (Safety and Information)
Steering Angle Adjust (MK20, MK60, DSC 8, EBC 4, DSC 60PP, DSC Premium [E46, E9x, E8x, E6x, MINI all models])
Lateral Acceleration and Pressure Adjust (MK20, MK60, DSC 60PP, DSC Premium [E46 non-M models, E8x, E9x, E6x, and MINI])
ABS Bleed (MK60 [on E46 '03+, E85/E86, and MINI models])
Reset Airbag Light
Reset Conditional Based Service (E and F Chassis)
Reset Oil Service Light (for all 9/2000+ models)
Reset Service Interval Distance and Time (for all 9/2000+ models)
Register Replacement Battery BMW (E6x/E8x/E9x/Fxx)
Register Replacement Battery MINI (R55/R56/R57/R60)
Reset DME, EGS, and RLS Adaptations
Reset EGS Oil Life Counter (6HP, 6HPTU, GM5, and GM6 units)
Reset VTG Oil Change
Clear and Set Transport and Sleep Modes
Window Initialization (E8x/E9x/E60/E61)
Driver and Passenger Seat Normalization (Fx0)
Switch on Compressor Break-in Protection (E60/E61)
Teach in Clutch Slipping, Teach in Clutch Characteristic Curve, Teach Clutch Values, and Longitudinal Acceleration Sensor Offset (SMG II)
DDE 5.0 M47 / M57 diesel special function support:
 Air Mass Flow Calibration
 Reset Quantity Mean Value Adaptation
 Reset EGR Calibration to Zero
 Reset Injection Rate Reset Calibration to 100 Percent
 Reset Consumption Calculation Reset to Calibration to Neutral
 Request Particulate Filter Regeneration and Replace of Particulate Filter
DDE 6.0 N57 and DDE 7.0 N57 / N47 diesel special function support:
 Reset Hot Air Film Mass Sensor
 Reset Exhaust Back Pressure Sensor before Turbocharger
 Reset EGR Valve
 Reset Rail Pressure Regulating Valve Adaptation
 Reset Radiator Shutter Variant
 Reset Electric Fuel Pump Adaptations
 Reset EGR Valve Adaptations
Mercedes
Display Adaptation Values (DME 2.0)
Display ECU Information
Reporting Status Byte and SubType codes
VIN model decoding
Support for D- and N-Codes
Read and Clear Fault Codes/Events
AdBlue (SCRM) support for Sprinter '10 - '14 (906)
AIRMATIC GL Class (X166) and SL Class (R231) Level Calibration
Reset Oil Service (ASSYST Plus-based models)
Reset Oil Service ('03 and earlier with FSS only) and CLS (219), E (211), GL, GLK, and ML (164) and R Class (251)
Reset Service Interval ('03 and earlier with FSS only)
Reset General Maintenance (ICM for 204 and X204)
Power Window Denormalization for DCM and LCP controllers
SBC Deactivation and SBC Activation
Rodeo, Pitch, Roll, and Move Towards Calibrated Level functions (ABC, ABC221, and ABC230)
Reset Sensor and Mixture Adaptation (ME2.8)
Reset ECU
Reset Adaptation Values, Cold Start Adaptation Values, and Activate Fuel Pump (ME9.7)
Learn Throttle Valve Stop, Teach-In Ethanol Portion, and Reset Ethanol Teach-In Processes (ME9.7)
Normalizing of Positioning Motors and Break-In of AC Compressor support for ML and GL Class (164), C Class (204), and R Class (251)
Seat Adjustment Motor Actuators Normalization for ESA controllers
Reset Quantity Mean Value Adaptation Data (CDI2 - CDI5)
Re-Initialization of AdBlue Range (CDI6)
Reset Transmission Adaptations (EGS52, EGS53, and VGS2)
Wheel ID Registration for E Class (207,212), GLK / GL / ML Class (164), and S Class (221)
Teach-In Component Yaw Rate and Longitudinal Sensor B24/15 (212)
TPMS Write Identification Numbers for SL Class '12 - '14 (231), SLK Class '11 - '14 (R172), M Class '12 - '14 (166), and GL Class '13 - '14 (X166)
Reset Offset Value of Signal Steering Angle for E Class '10 - '14 (W212), CLS Class '11 - '14 (W218), SLK Class '11 - '14 (R172)
Enhanced Jaguar Expansion
View more then 16 sensors at one time
More intuitive and powerful user-interface
OBD-II functionality integrated with Jaguar-specific functionality
Faster connections
More PIDs available on most controllers
Injector Coding (2.0L)
Brake Sensor Setup
Display Last Alarm Activations (SLM and GEM)
Display Fuel Adaptation Tables
Fuel Adaptation Monitor
Electronic Parking Brake Release yo Service (SType/VPD/XF/XJ)
Front and/or Rear Light Calibration (ADHLS and HCM)
Reset TCM Adaptations (most models)
Yaw and Lateral Accelerometer Calibration
Reset ABS Configurations
System Self-Test (SType Only GEM, REM, DDM, PDM)
EVAP Leak Test (some ECM variations are not currently supported)
Driver and Passenger Glass Window Calibration (XF/XJ)
Battery Replacement (XF/XJ)
Fuel Prime (XF/XJ Petrol / Diesel)
Clear Adaptation / Purge Self-Test (XF/XJ Petrol)
Particulate Filter Fuel Related Component Replacement / Reset (XF/XJ Diesel)
Service Reset (XF) 
Land Rover
View more then 16 sensors at one time
Faster connections
More PIDs available on most controllers
Steering Lock Column Module fully integrated
Display Service and Inspection Information
Display Coding Information
Reset Service Interval (SI) Distance and Time (for '00+ BMW-based models)
Reset Service Interval Reset (SIR) (for '5.5+ Ford-based models)
Steering Wheel Angle Calibration (for '5.5+ Ford-based models)
Reset DME and EGS Adaptations 
Porsche
Event Memory (Airbag)
Operating Hours (Airbag)
Calibration (HBA and Air Conditioning)
Events and Erase Events (Instrument Cluster)
Events, Erase Events, and Reset (Instrument Cluster CAN)
Display Module Information
Display Vehicle Data (986/987/996/997)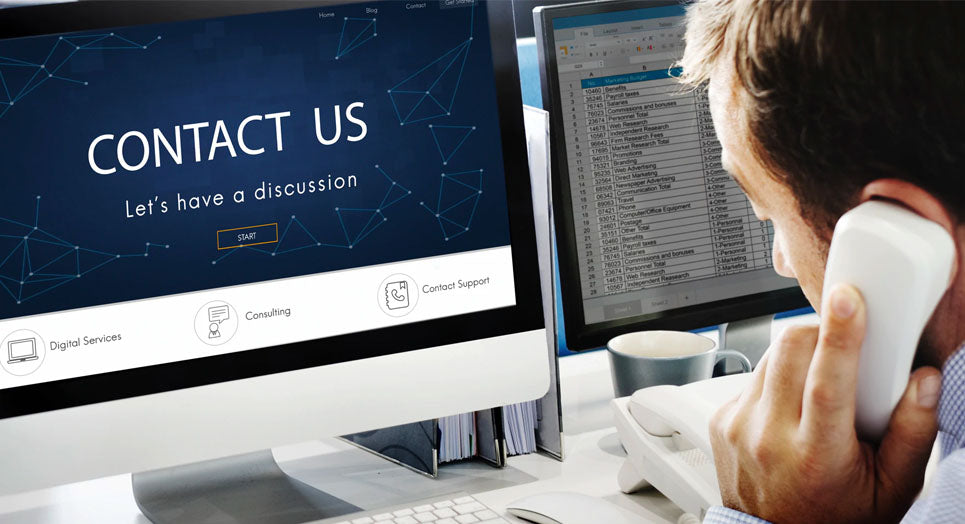 Questions?
If you have any questions about this or any other product, please don't hesitate to contact one of our Diesel Laptops experts at (888) 983-1975 or by clicking below!
Contact Us