CanDo MLT Pro Tablet Medium and Light Duty Diagnostic System
files/Icon_Black_D.png

CanDo MLT Pro Tablet Medium and Light Duty Diagnostic System
Black Friday Sale Nov. 24 - Dec 8! At least 5% Off Every Product!
See Details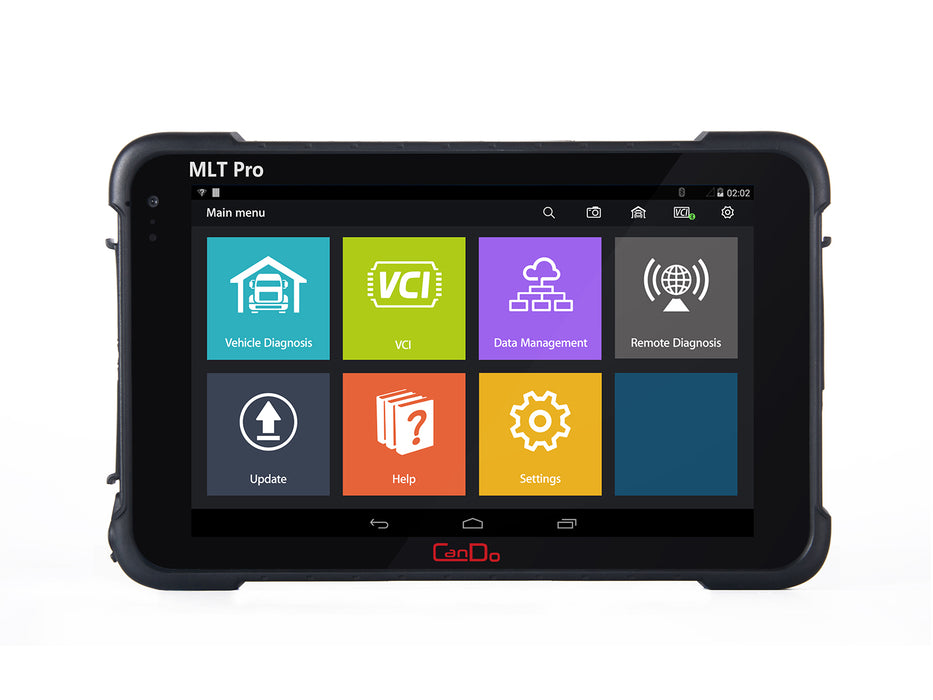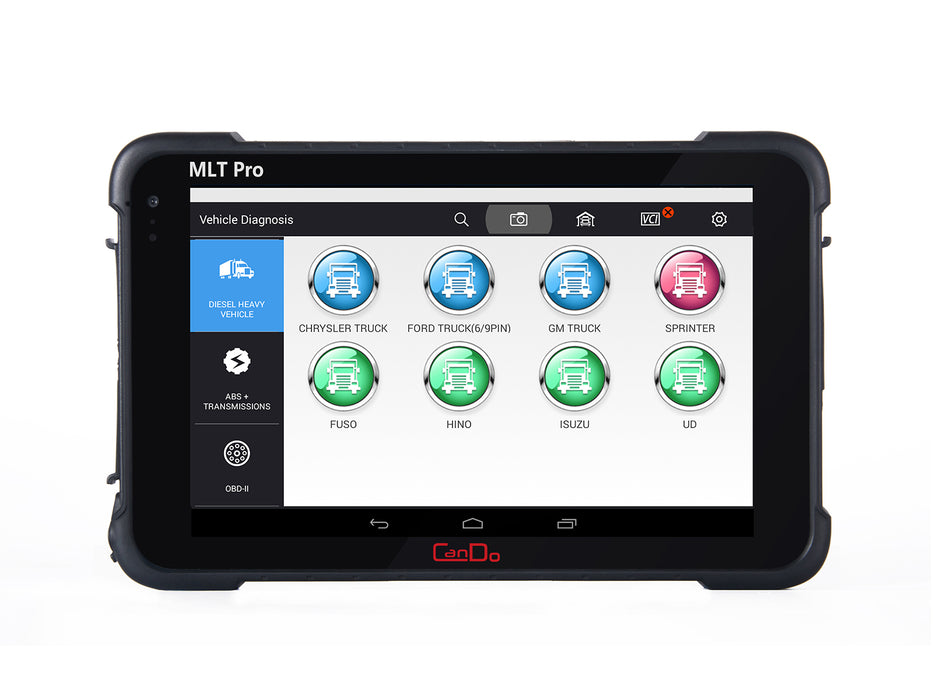 The all-new MLT Pro from CanDo is the tool you've been waiting for if you're working on vehicles from F250s all the way to Medium Duty trucks, such as Fuso, Hino and Isuzu. The MLT Pro has coverage for Chevy Duramax, Dodge Cummins, Ford Powerstroke and all types of Sprinters as well. All Class 4-8 trucks and equipment with J1939/1708 protocols are also covered, as is OBDII!
Features:
Full Bi-directional Controls
Full System Access
DPF Resets & Regens
Injector Coding
Injector Cut Off
DPF Aftertreatment Leak Test & Reset Functions
EGR Reset on Medium Trucks
Turbo Charger Calibration & Activation (Required for Turbo Replacement)
Steering Angle Reset
VGT Electronic Actuator Installation & Calibration
Fan Override Test
Maintenance Reset
Cylinder Performance test
SCR Performance test
SCR/DEF Bi-Directional Controls
and much more added on a weekly basis as part of your software subscription!
Benefits:
Auto-IDs all modules
One easy-to-use Interface for All Manufacturers and Systems
True IP65 Drop Test and Water-Resistant Rating
Open Android Tablet
8" IPS High-Resolution Screen
Comes with 16, 6 and 9 pin Connectors
Brands Covered:
LIGHT TRUCK: Dodge/Ram Cummins, Ford Powerstroke and Chevy Duramax
MEDIUM TRUCK: Mitsubishi FUSO, Isuzu, Hino, UD
Sprinter Full Coverage: Mercedes, Freightliner and Dodge
HEAVY TRUCK: All J1939/J1708 Protocols for Read/Clear Codes and Live Data
TRANSMISSION: Allison
OBDII Generic: Read/Clear Codes and Live Data stream w/ Graphing
Annual renewals are also available here on our site.
Works with Diesel Explorer
This Heavy and Medium Duty Diagnostic Software allows you to...
Easily see every DTC
Get information on components
View live parameters
View trip data
Generate reports and more!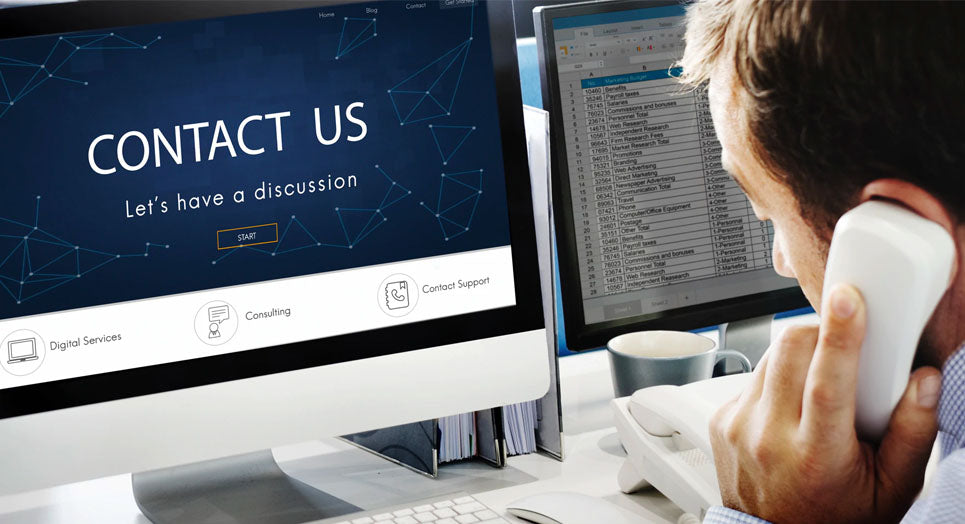 Questions?
If you have any questions about this or any other product, please don't hesitate to contact one of our Diesel Laptops experts at (888) 983-1975 or by clicking below!
Contact Us