Used FCAR F4S-N Commercial Truck and Off Highway Diagnostic Tool
files/Icon_Black_D.png

Used FCAR F4S-N Commercial Truck and Off Highway Diagnostic Tool
Black Friday Sale Nov. 24 - Dec 8! At least 5% Off Every Product!
See Details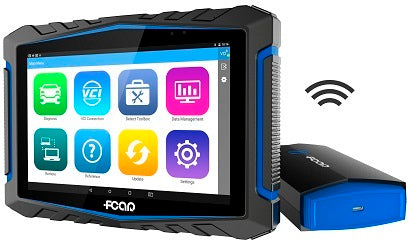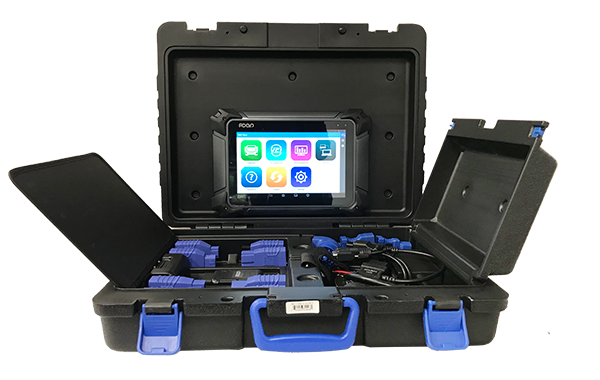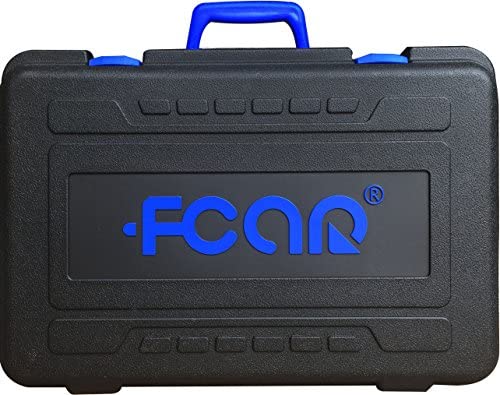 Please Note: This kit is used.
The F4S-N Truck Pro scanner is a customized design for trucks or HD equipment repair or maintenance professionals. It covers most trucks that are light duty, medium duty to heavy duty truck and off-road equipment in North America market.
It provides full diagnostic, testing and reset or bidirectional special functions. It scans the Engine, Transmission, ABS, Brake, Turbocharger, Axle, Trailer, Instrument cluster, Cruise Control, Chassis and more electronic control units.
Coverage for diesel heavy duty off-highway utility vehicles and on-highway trucks and American gasoline passenger vehicles, cars, pickups, van, SUV...
Scan and Readout DTC, Engine Model, Computer Edition Information, QR code, System parameter number, Data Stream, Clear DTC, Read-in QR Code, Component test, Brake Cylinder Test, Compression Test, Injector Test, Maintenance Help, Study online
Test the American major gasoline/diesel passenger vehicles, gasoline/diesel heavy duty truck at the OEM scanner level. Its universal connector can use all kind of CAN-BUS vehicles. It supports almost all OBD-II protocols
30 days money back guarantee
Kit includes
Tablet, Printer, SD Card and Touch Pen
OBDII - 16 Connector
9-Pin and 6-Pin Connector
Main Cable Connector to Tablet
A/C Adapter Cable
SD Card Reader
User's Manual
Diesel Heavy Duty
MACK
KENWORTH
FREIGHTLINER
STERLING
WESTERN STAR
INTERNATIONAL
GMC TRUCK
PETERBILT
AMERICAN LAFRANCE
AUTOCAR
CCC
PIERCE
BENZ TRUCK
VOLVO
MAN
SCANIA
DAF
IVECO
ISUZU
HINO
FUSO
UD
 CONSTRUCTION MACHINERY
VOLVO
BOBCAT
TEREX
CASE
CATERPILLAR
KOMATSU
HITACHI
DOOSAN
HYUNDAI
SUMITOMO
YANMAR
OFF HIGHWAY ENGINE COVERAGE
CUMMINS
CAT
DETROIT
PERKINS
TRUCK ABS & TRANSMISSIONS
WABCO
EATON
ALLISON
ZF
BENDIX
EUROPE
Works with Diesel Explorer
This Heavy and Medium Duty Diagnostic Software allows you to...
Easily see every DTC
Get information on components
View live parameters
View trip data
Generate reports and more!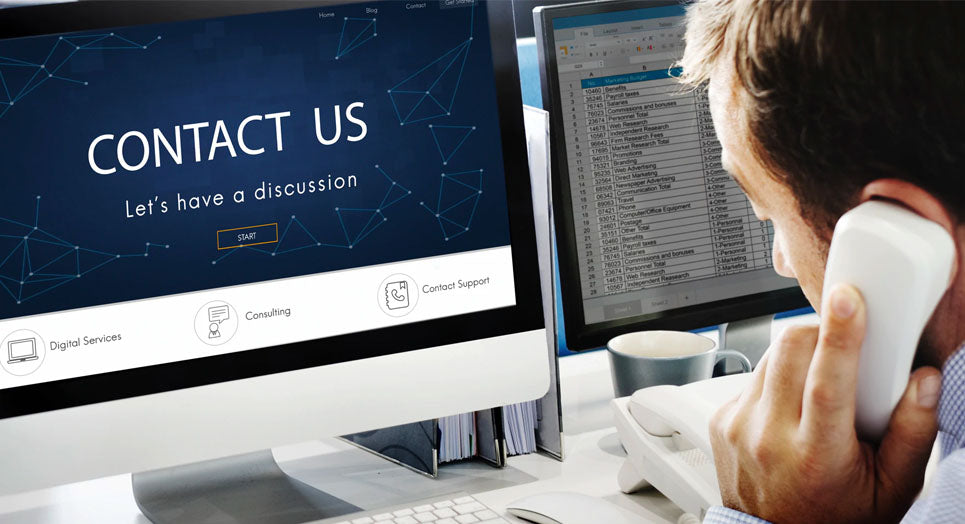 Questions?
If you have any questions about this or any other product, please don't hesitate to contact one of our Diesel Laptops experts at (888) 983-1975 or by clicking below!
Contact Us