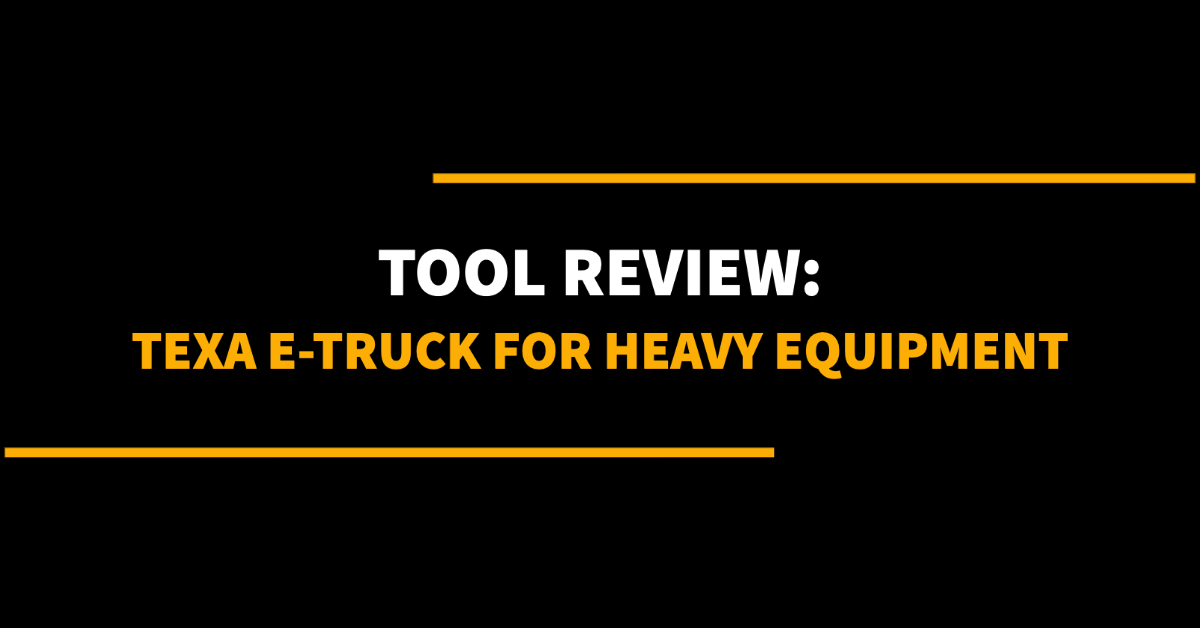 Remote Diagnostics Tool Review: TEXA E-Truck for Off-Highway Equipment
Diesel Laptops is always looking for new innovations to better serve our customers and this year is no different. So, we were excited to see that TEXA has now added an option for remote diagnostics called E-Truck. Despite the name, the technology is not exclusively for commercial trucks. It also has functionality on off-highway machines including farming and construction heavy equipment. This allows shops and fleets the ability to monitor the equipment from the convenience of their shop. 
But is it worth the money? To test the performance of this new tool, one of our Diesel Technicians took it out in the field and did a technology review.
How It Works
An app installed on the operator's phone that allows the E-Truck tool to pair with the vehicle via the machines data link.  Once paired the shop has communication with the vehicle to monitor its status, including:
GPS location
Reading live data
Reading and clearing faults
Some bi-directional functionality   
What to Expect
When we are talking bi-directional functionality the question is always what should we expect?  This is new to the market and they plan on having the ability to force regens, clear derates, and read/clear faults across the manufacturers covered in their full on diagnostic kit.  We have seen some gaps in forcing regens and clearing derates, but this is to be expected as it has just entered the market. With a remote diagnostic tool we will not expect to see things such as DEF tests, vgt calibrations, injector coding etc. as these are instances where a trained technician needs to be involved and onsite using diagnostic software.
The benefit of this tool in its current state is the ability to read faults and view live data before arriving on site to repair a unit. This allows technicians to already have a good understanding of what is going on with the machine and gives them an idea of what they may need to bring along for that service call without relying on the operator of the machine to let you know what is happening.
As of right now the following cables are available:
FPT 19 Pin 
FPT 30 Pin
Hyundai 9 Pin
Deutz 12 pin
Yanmar 6 Pin 
Overall Rating
This tool definitely has potential to save shops time and help them better maintain their equipment. After testing the tool we can see that the E-Truck, like most new technology, has some gaps. These gaps are strictly with the bidirectional functionalities. TEXA is known for having huge updates throughout the year so we are hopeful that in the coming releases those gaps will be closed to provide a really well rounded remote tool.