TEXA Truck and Off Highway Combo Diagnostic Tool
files/Icon_Black_D.png

TEXA Truck and Off Highway Combo Diagnostic Tool
Black Friday deals, discounts, & special offers, November 24 through December 8.
Get the best of both worlds with our dealer level diesel diagnostic kit that covers both commercial trucks, off-highway construction and agriculture equipment. This combination tool will allow you properly diagnose, troubleshoot, and repair virtually anything that has a diesel engine in it.
Need FCA access? Click here for the complete step-by-step guide.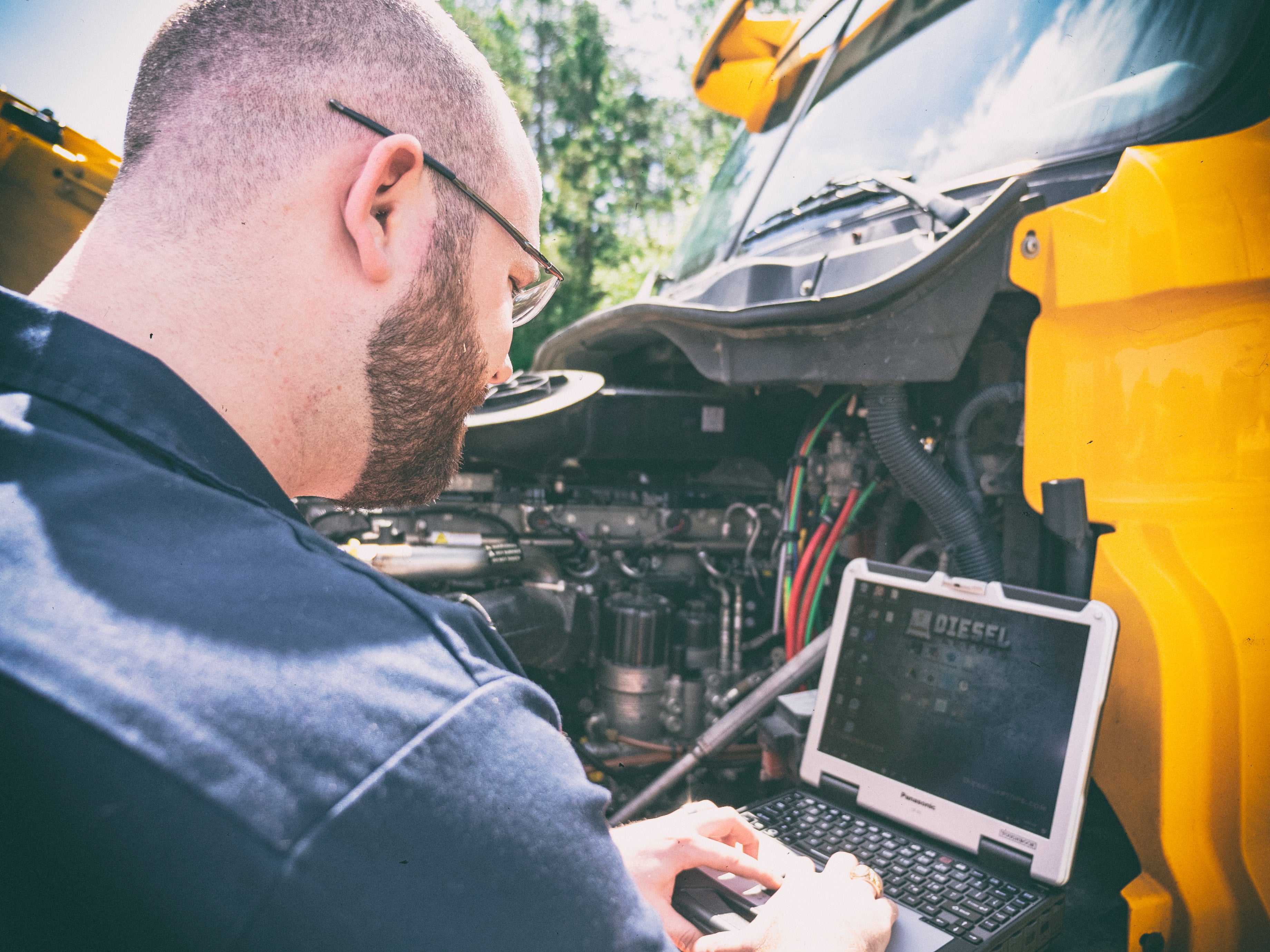 Groundbreaking Truck Software
When you need 99.9% coverage of all commercial vehicles from an F250 to Class 8 trucks with no required annual fee, look no further than TEXA IDC5 software. Access all the modules on today's trucks includes engine, transmission, ABS, body controller, and many more. Besides the wide coverage, you'll have dealer level capabilities including DPF & SCR commands, injector programming, resets, and tens of thousands more commands.
See Coverage & Capabilities
Truck Coverage
Freightliner
Blue Bird
Peterbilt
Kenworth
International
Mack
Sterling
Volvo
Western Star
Isuzu
Mitsubishi Fuso
Hino
Sprinter (All Models)
Dodge (2500 & Up)
Ford (Covers diesel F250-F750)
GMC (C, T, & W Series)
UD (Nissan Diesel)
CAT on-highway engines
Cummins on-highway engines
Detroit on-highway engines
PACCAR engines
All ABS systems
All Transmission systems
Thermoking
Diagnostic Capabilities
View codes, including actual OEM flash codes
Access built-in troubleshooting
Access wiring diagrams
Perform bi-directional commands such as:
Forced DPF Regeneration
DPF accumulator resets
Injector cut-out tests
Change engine parameters
EGR valve calibrations
Program injectors ...and thousands more!
Unrivaled Off-Highway Coverage
Dive into the world of off-road diesel-powered equipment diagnostics with TEXA IDC5 Off-Highway (OHW). Coverage spans agriculture, material handling, earth moving, construction equipment, and many more. You'll find the same advanced functions that OEM software does such as resets, hydraulic system calibrations, DPF replacements, and much more. With TEXA, licenses aren't required each year for the diagnostic software to continue working.
See Coverage
Engines
Caterpillar
Cummins
Detroit Diesel
Deutz
FPT (Iveco Motors)
Isuzu
John Deere
Kohler
Kubota
Mercedes-Benz
MTU
MWM
Perkins
Scania
Sisu
VM Motori
Volvo Penta
Yanmar
Agriculture Vehicles
Agricultural Trailer
Belarus
Buhler Versatile
Carraro
Case IH
Caterpillar
Challenger
Claas
Deutz-Farh
Dieci
Energreen
Faresin
Fendt
Franz Kleine
Grimme
Holder
Horsh
Hurlimann
JCB
JLG
John Deere
Kamaz
Krone
Kubota
Lamborghini
Landini
Laverda
Lindner
Mac Don
Manitou
Massey Ferguson
McCormick
Merlo
New Holland
Renault Agriculture
Ropa
Same
Steyr
Ursus
Valtra
Yanmar
Valtra
Volentiere Pellenc
Construction & Special Vehicles
AEBI
Astra
Atlas
Atlas Copco
Bell
Bobcat
Bomag
Carraro
Case
Caterpillar
CVS Ferrari
Doosan
Fantuzzi
Fiat-Kobelco
Genie
Grove
Hamm
Hidromek
Hitachi (Fiat-Hitachi)
Hydrema
Hyundai Construction Equipment
Iturri
JCB
JLG
John Deere Construction Equipment
Kassbohrer Gelandefahrzeug
Kalmar
Kawasaki
Kobelco
Komatsu
Kramer
Kubota
Liebherr
Link Belt
Mecalac
Merlo
Mow
New Holland
O&K
OshKosh
Perlini
Pettibone
Randon
Rosenbauer
Sandvik
Sunward
Tadano
Takeuchi
Terex
Terex Trucks
Terex Demag
TigerCat
Volvo Construction Equipment
Wacker Neuson
Weidemann
Wirgen
XCMG
Yanmar
Xtreme
Forklifts & Telehandlers
Bobcat
Caterpillar
Claas
Cometto
Dieci
Doosan
Faresin
Genie
Heli
Hyster
Hyundai
JCB
JLG
Kalmar
Kone Cranes
Kramer
Kubota
Linde
Manitou
Massey Ferguson
Merlo
New Holland
Oto
Pettibone
Wacker Neuson
Xtreme
Yale
Diesel Laptops Repair Info for Trucks
This kit comes with a Professional subscription to Diesel Repair ($3,000 value), the Wikipedia of truck repair information. Find repair information for every fault code that exists, wiring diagrams, labor time guides, recalls, technical service bulletins (TSBs), remove and replace instructions, and VIN decoder to name just a few. This kit comes with both an online version and an offline version so you can access the information you need with or without the Internet.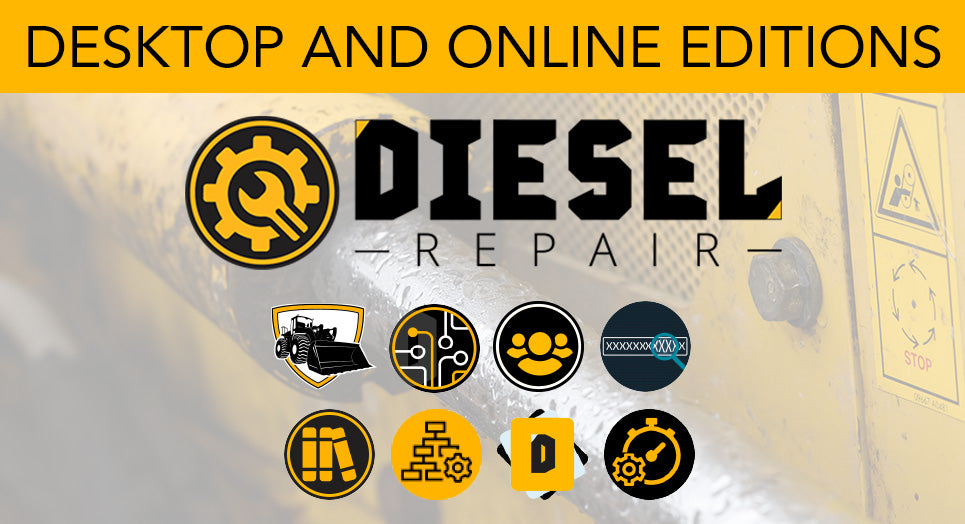 Exclusive Repair Info for OHW
While the diagnostic tool will tell you what is wrong, you need repair information to get answers to fault codes and other information. This kit includes a subscription to Diesel Repair, and specifically the Equipment Fault Codes module valued at $1,000. You'll find repair information for all your fault codes including Caterpillar, John Deer, Bobcat, Isuzu, Case, and dozens more.
See OHW Coverage
Available Coverage
Case Backhoe Loader
Case Dozer
Case Dump Truck
Case Excavator
Case IH
Case Skid Steer
Case Wheel Loader
CAT Engines
Cummins Engines
Duetz Engines
Doosan Excavator
Doosan Wheel Loader
FPT
Hitachi
Hyundai Excavator
Isuzu
JCB Dump Truck
JCB Excavator
John Deere Dozers
John Deere Engines
John Deere Feller Bunchers
John Deere Loaders
John Deere Skidders
John Deere Tractors
Komatsu Dump Trucks
Komatsu Engines
Komatsu Excavators
Komatsu Mobile Crushers
Komatsu Motor Graders
Komatsu Track Dozers
Komatsu Wheel Dozers
Komatsu Wheel Loaders
Kubota
LS Mtron
Mitsubishi
New Holland Engines
Perkins
Shibaura
Volvo Dump Trucks
Volvo Engines
Volvo Excavators
Yanmar Engines
ZF Transmission
Rugged Hardware and Accessories
Rest assured that your software comes pre-loaded on the toughest laptop on the planet: a Panasonic CF-31 Toughbook with 240GB SSD, 8GB RAM, Wi-Fi/Bluetooth, Windows 10 Pro and a 12-month warranty.
This kit also includes a rugged carrying case to house your laptop, cables and accessories.
See Kit Hardware Contents
Panasonic CF-31 Toughbook
TEXA TXT Multihub Scan Tool
Standard 6, 9, & OBDII Cable
Diesel Laptops Integrations and Software
Every kit comes bundled with software only available from Diesel Laptops. Desktop Launcher is the heartbeat of the kit as it connects the diagnostic software, usage reports, technical support, news amd information, and much more into one view. This software is embedded into the diagnostic software so you can easily go from diagnostic to repair to fix. We also include desktop versions of repair information, Diesel Validation Tool for when you have connection issues, and training videos to name a few.
30-Day Money Back Guarantee
The 30-Day Money Back Guarantee at Diesel Laptops ensures you have confidence in your investment.
If you aren't happy with your purchase for any reason, you can return it within the first 30 days for a full refund of your purchase..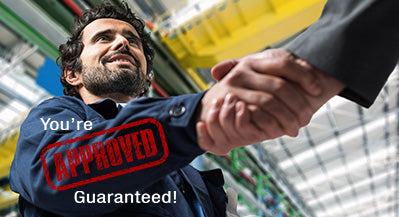 Guaranteed Financing
Exclusively available at Diesel Laptops, we guarantee financing for everyone regardless of situation or credit score. This is a 3-year package and payment plan that gives you a flat cost each month, protects you against rising prices each year, and gives you all of products and services to ensure you have the resources you need to repair equipment quickly and easily.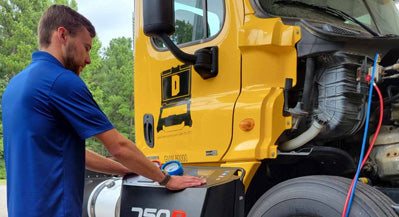 Unlimited Diesel Training Classes
This kit comes with unlimited access to unlimited Diesel Training classes, taught by the expert diesel technicians and trainers on staff at Diesel Laptops. These classes go beyond software by teaching technicians how to properly diagnose commercial trucks, electrical issues, aftertreatment problems, and much more. Each class will allow you to level up your skills, service more vehicles, and give you the tips and tricks you need to get your customers up and running fast. Classes are offered in Columbia SC, Chicago and Dallas.
Check Out Our Classes
Aftertreatment and Emissions Systems
Cojali Jaltest Training
Datalink J1939/J1708 Troubleshooting
Diagnostics 101
Electrical I Diagnostics
Electrical II Diagnostics
HVAC Diagnostics
Hydraulics System Diagnostics
International MaxxForce 11/13 Diagnostics
Oscilloscope Diagnostics
Off-Highway Aftertreatment
TEXA Training
TEXA Off-Highway Training
World Class Support
Our call center of over 50 professionals includes both IT Pros and OEM & ASE certified diesel technicians. You have unlimited use of our call center while in support. The engine won't start but you have no fault codes? Maybe you have 20 active fault codes and don't know where to start? Or maybe you need assistance locating a wiring diagram. These are the exact type of issues that our call center is built to handle. Start a chat session or call our experts to help guide you through any issue from basic connection issues to complex software issues and everything in between. Multilingual support is also available.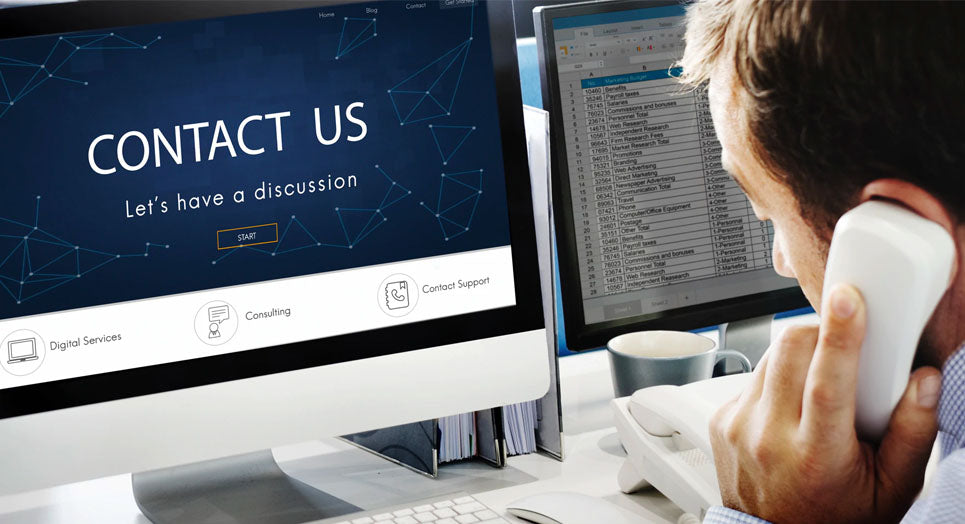 Questions?
If you have any questions about this or any other product, please don't hesitate to contact one of our Diesel Laptops experts at (888) 983-1975 or by clicking below!
Contact Us