Jaltest MHE Kit w/CF31 & Jaltest Forklift Cable Bundle
files/Icon_Black_D.png

Jaltest MHE Kit w/CF31 & Jaltest Forklift Cable Bundle
Black Friday deals, discounts, & special offers, November 24 through December 8.
When it comes to material handling equipment, this diagnostic tool will work on diesel powered equipment and give you dealer level functionality. Covered equipment includes forklifts, articulated boom lifts, telescopic handlers, harbor cranes, scissor lifts, material handlers, and much more. In addition, this kit includes the Hyster and Yale Diagnostics Cable, Mitsubishi and Caterpillar Diagnostics Cable, Zapi Diagnostics Cable, and Curtis Diagnostics Cable.
Jaltest MHE Software
The Cojali Jaltest Material Handling Equipment (MHE) software is the only all-makes, all-models tool in the industry. This software goes beyond just reading & clearing codes. You can perform dealer level commands such as DPF & SCR regenerations, maintenance reset, joystick calibrations, load cell sensor calibrations, and thousands more.
See Coverage
Coverage:
Agrimac
Ausa
Basak
Bobcat
BT
Bulmor
Case
Caterpillar
Cesab
Claas
Clark
Combilift
Crown
Curtis
CVS Ferrari
Deutz-Fahr
Deici
Donkey
Doosan
Euroyen
Faresin
Gehl
Genie
Giant
Hangcha
Harlo
Haulotte
Heli
Hoist
Holland Lift
Hyster
Hyundai CE
JCB
JLG
John Deere
Jungheinrich
Kalmar
Konecranes
Kramer
Kubota
LCMG
Liebherr
LiftKing
Linde
Liugong
Magni
Manitou
Massey Ferguson
MB
Merlo
Mitsubishi
Moffett
New Holland
Oto
Paus
Pettibone
Princeton
Sany
Sennebogen
Skyjack
SkyTrak
Snorkel
Still
Taylor
Terex
Toyota
Unicarriers
Wacker Neuson
Weidemann
XCMG
Xtreme
Yale
Zapi
Zoomlion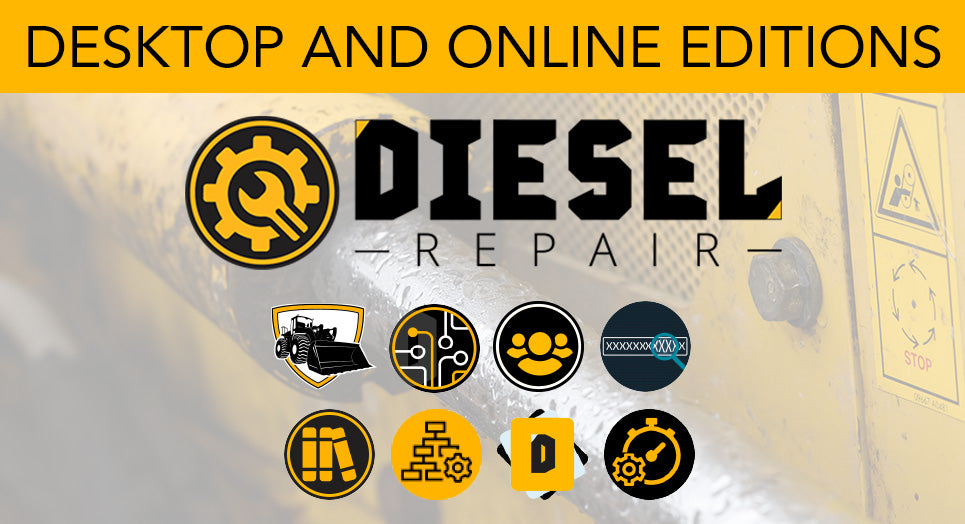 Exclusive Repair Info for OHW
While the diagnostic tool will tell you what is wrong, you need repair information to get answers to fault codes and other information. This kit includes a subscription to Diesel Repair, and specifically the Equipment Fault Codes module valued at $1,000. You'll find repair information for all your fault codes including Caterpillar, John Deer, Bobcat, Isuzu, Case, and dozens more.
See OHW Coverage
Available Coverage
Case Backhoe Loader
Case Dozer
Case Dump Truck
Case Excavator
Case IH
Case Skid Steer
Case Wheel Loader
CAT Engines
Cummins Engines
Duetz Engines
Doosan Excavator
Doosan Wheel Loader
FPT
Hitachi
Hyundai Excavator
Isuzu
JCB Dump Truck
JCB Excavator
John Deere Dozers
John Deere Engines
John Deere Feller Bunchers
John Deere Loaders
John Deere Skidders
John Deere Tractors
Komatsu Dump Trucks
Komatsu Engines
Komatsu Excavators
Komatsu Mobile Crushers
Komatsu Motor Graders
Komatsu Track Dozers
Komatsu Wheel Dozers
Komatsu Wheel Loaders
Kubota
LS Mtron
Mitsubishi
New Holland Engines
Perkins
Shibaura
Volvo Dump Trucks
Volvo Engines
Volvo Excavators
Yanmar Engines
ZF Transmission
Rugged Hardware and Accessories
Rest assured that your software comes pre-loaded on the toughest laptop on the planet: a Panasonic CF-31 Toughbook with 240GB SSD, 8GB RAM, Wi-Fi/Bluetooth, Windows 10 Pro and a 12-month warranty.
This kit also includes a rugged carrying case to house your laptop, cables and accessories.
See Kit Hardware Contents
Panasonic CF-31 Toughbook
Cojali Jaltest adapter
Common cable set - 9-pin, and OBDII
JDC557A9 Jaltest Hyster & Yale Diagnostics Cable
JDC565.9 Mitsubishi & Caterpillar Diagnostics Cable
JDC564.9 Zapi Diagnostics Cable
JDC566.9 Curtis Diagnostics Cable
Diesel Laptops Integrations and Software
Every kit comes bundled with software only available from Diesel Laptops. Desktop Launcher is the heartbeat of the kit as it connects the diagnostic software, usage reports, technical support, news amd information, and much more into one view. This software is embedded into the diagnostic software so you can easily go from diagnostic to repair to fix. We also include desktop versions of repair information, Diesel Validation Tool for when you have connection issues, and training videos to name a few.
30-Day Money Back Guarantee
The 30-Day Money Back Guarantee at Diesel Laptops ensures you have confidence in your investment.
If you aren't happy with your purchase for any reason, you can return it within the first 30 days for a full refund of your purchase..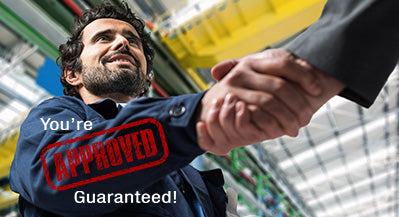 Guaranteed Financing
Exclusively available at Diesel Laptops, we guarantee financing for everyone regardless of situation or credit score. This is a 3-year package and payment plan that gives you a flat cost each month, protects you against rising prices each year, and gives you all of products and services to ensure you have the resources you need to repair equipment quickly and easily.
World Class Support
Our call center of over 50 professionals includes both IT Pros and OEM & ASE certified diesel technicians. You have unlimited use of our call center while in support. The engine won't start but you have no fault codes? Maybe you have 20 active fault codes and don't know where to start? Or maybe you need assistance locating a wiring diagram. These are the exact type of issues that our call center is built to handle. Start a chat session or call our experts to help guide you through any issue from basic connection issues to complex software issues and everything in between. Multilingual support is also available.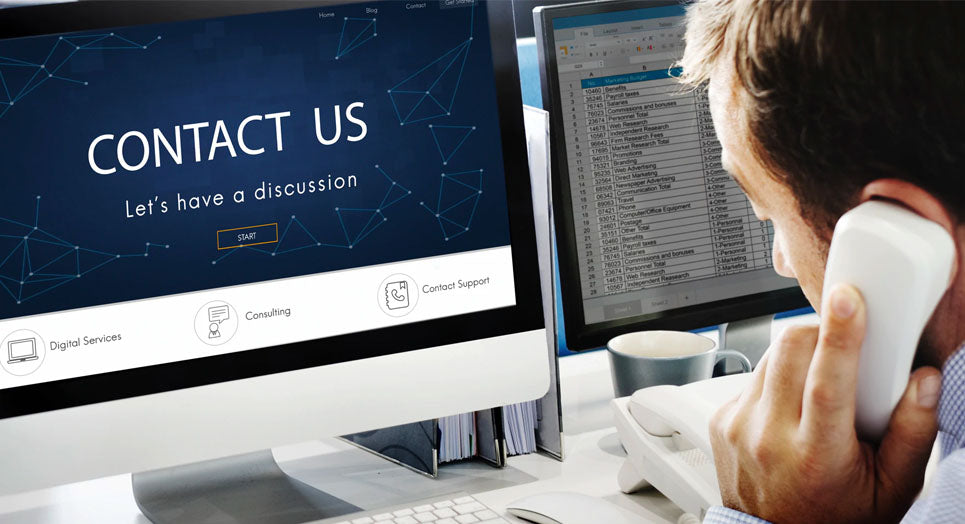 Questions?
If you have any questions about this or any other product, please don't hesitate to contact one of our Diesel Laptops experts at (888) 983-1975 or by clicking below!
Contact Us