Cojali Jaltest Australian Truck Diagnostic Tool
files/Icon_Black_D.png

Cojali Jaltest Australian Truck Diagnostic Tool
The Cojali Jaltest Australian Diagnostic Laptop Tool is a multi-brand system that allows you to perform dealer level commands on commercial trucks. Perform injector programming, DPF regenerations, cylinder cut-out tests, change parameters, and more. 
This kit combines Jaltest expert diagnostics and with Diesel Laptops repair information, technical support, and training.
Need FCA access? Click here for the complete step-by-step guide.
Jaltest Truck Software
This self-guided, intuitive software allows you to check connections, actuate components, change parameters, configure system data, clear errors, run diagnosis reports, and more on virtually all trucks.
See Coverage
Truck Coverage
Agrale
Ashok Leyland
Askam
Astra
Beiben
Bharatbenz
BMC
Camc
Capacity
Caterpillar
CNHTC-SinoTruk
Daf
Dennis Eagle
Dongfeng
Eicher
ERF
FAW
Foden
Ford
Foton
Freightliner
Gaz
Haohan
Hino
Hyundai
International
Isuzu
Iveco
Jac
Kamaz
Kenworth
Mack
Mahindra
Man
Maz
Mercedes-Benz
Mitsubishi Fuso
Nissan
Oashkosh
Peterbilt
Renault
Saic-Iveco Hongyan
Scania
Seddon Atkinson
Shacman
Sisu
SML Isuzu
Sterling
Tata
Tata-Daewoo
Tatra
Terberg
UD
Uro
Volkswagen
Volvo
Volvo USA
Western Star
Bus Coverage
Agrale
Alexander Dennis
Ashon Leyland
Autosan
BCI
Bharatbenz
BLK
Blue Bird
BMC
Credo
Daewoo
Dina
Eicher
Force Motors
Ford Custom Chassis
Freightliner Custom Chassis
Gillig
Golden Dragon
Higher
Hino
Hyundai
International
Irizar
Isuzu
Iveco
Karsan
King Long
Mahindra
Man
Maz
MCI
MCV
Menarinibus
Mercedes-Benz
Mitsubishi Fuso
Nabi
Nefaz
Neoplan
New Flyer
Nova Bus
Orion
Otokar
Prevost
Renault
Scania
Setra
SML Isuzu
Solaris
Solbus
SOR
Tata
Temsa
Thomas Built
Toyota
Van Hool
VDL
Viseon Bus
Volkswagen
Volvo
Wrightbus
Yutong
Zhongtong
Light Commercial Vehicles
Agrale
Ashok Leyland
Baw
Citroen
Dodge
Fiat
Force Motors
Ford
Foton
Freightliner
Gaz
GMC/Chevrolet
Great Wall
Hino USA
Holden
Hyundai
International
Isuzu
Isuzu USA
Iveco
Kia
LDV
Mahindra
Man
Mazda
Mercedes-Benz
Mitsubishi
Mitsubishi Fuso USA
Multicar
Nissan
Opel
Peugeot
Piaggio
Renault
Santana
Tata
Toyota
UD Trucks
Vauxhall
Volkswagen
Powertrain
Aisin
Allison
Bendix
Bosch Rexroth
Caterpillar
Chereau
Cummins
Daimler Trucks
Dana
Detroit-MBE
Eaton
Freightliner
GM
Hino
Isuzu
Iveco-FPT
Kamaz
Mack
Mercedes-Benz
Meritor Wabco
MWM
Navistar International
Paccar
PSI
Twin Disc
VM Motori
Voith
Volvo
Wabco
Weichai
Yuchai
ZF
ZF Meritor
Rugged Hardware and Accessories
Rest assured that your software comes pre-loaded on the toughest laptop on the planet: a Panasonic CF-31 Toughbook with 240GB SSD, 8GB RAM, Wi-Fi/Bluetooth, Windows 10 Pro and a 12-month warranty.
This kit also includes a rugged carrying case to house your laptop, cables and accessories.
See Cables and Accessories
Included with this Kit
Jaltest HD Link
6-Pin, 9-Pin & OBDII Cable
Additional Cables (Sold Seperately)
Works with Diesel Explorer
This Heavy and Medium Duty Diagnostic Software allows you to...
Easily see every DTC
Get information on components
View live parameters
View trip data
Generate reports and more!
Diesel Laptops Repair Info for Trucks
This kit comes with a Professional subscription to Diesel Repair ($3,000 value), the Wikipedia of truck repair information. Find repair information for every fault code that exists, wiring diagrams, labor time guides, recalls, technical service bulletins (TSBs), remove and replace instructions, and VIN decoder to name just a few. This kit comes with both an online version and an offline version so you can access the information you need with or without the Internet.
Diesel Health
Diesel Health allows you to grab vehicle health reports and send them to our web-based platform. From there you can see every all your health scans which includes fault codes and major components. We've connected this seamlessly to our Diesel Repair information.
See Features
Diesel Health Features
Obtain vehicle health reports with free or paid software.
View health reports on any device equipped with a web browser.
Easy access to vehicle information and major component data including models, serial numbers, software, and more.
View active and inactive fault codes including freeze frames.
Instantly access repair information, wiring diagrams and technical repair documents from Diesel Repair with one-click access.
Submit help request tickets to the Diesel Repair technical support team for assistance with diagnosis or repair.
Email, print, or save PDF copies of Diesel Health scans.
View and sort vehicles by VIN and date of submission.
A full year of Diesel Health comes included with purchase of all Cojali dealer-level truck kits!
Learn More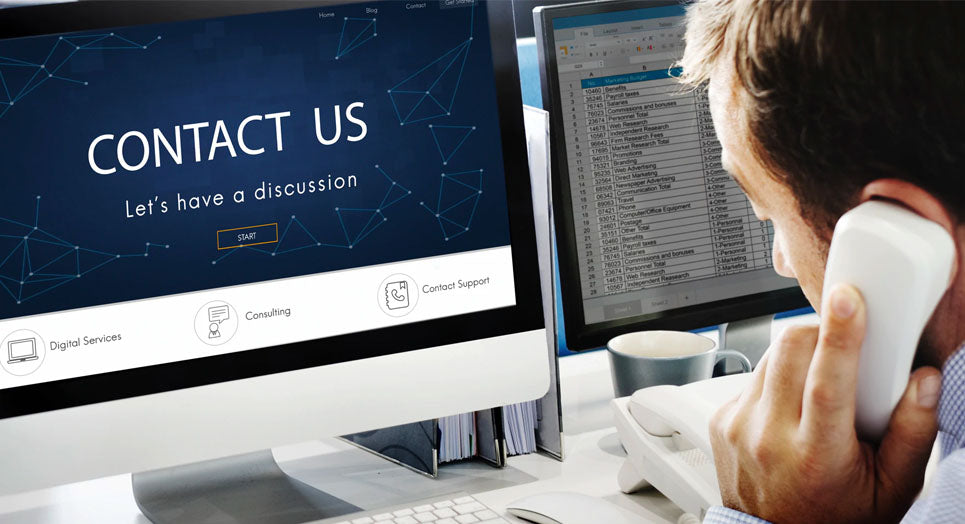 Questions?
If you have any questions about this or any other product, please don't hesitate to contact one of our Diesel Laptops experts at +0011 18889831975 or by clicking below!
Contact Us