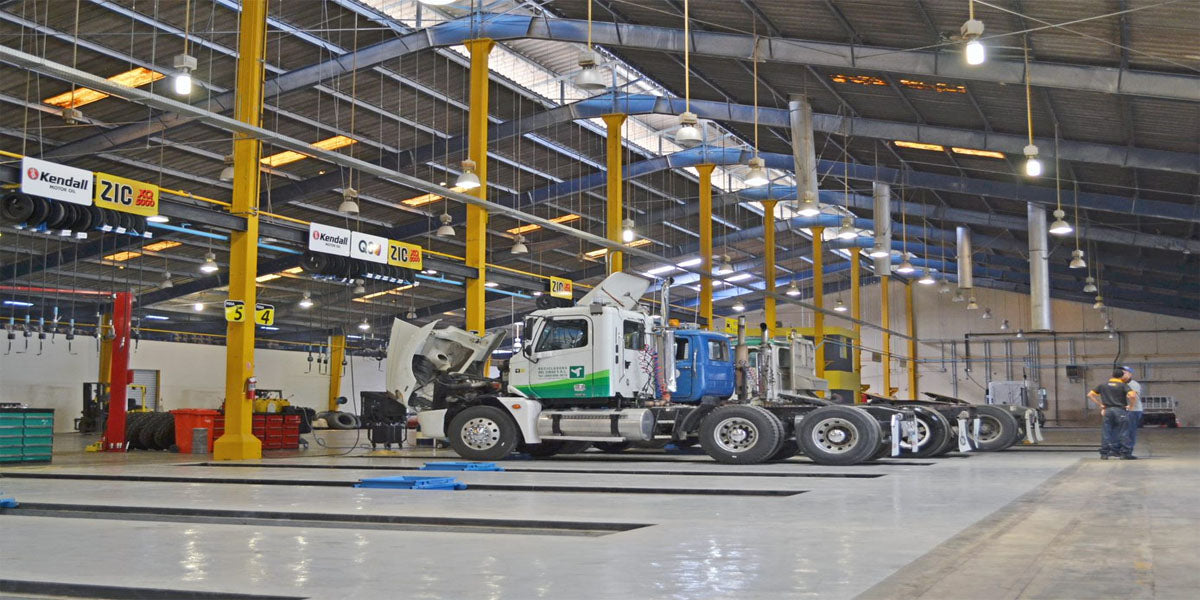 2023 Best Heavy Duty Truck Diagnostic Software
Finding the best heavy duty truck diagnostic software isn't always easy, and our 2023 guide has been created to help you solve that problem! When we look at all the heavy duty truck diagnostic software that is available, we like to break it down into several categories: Upper Tier, Mid-Tier, and Lower Tier.
If you start at the bottom of the tier, the lower tier tools will be in the $1,000 and less category and have well defined functionality. Moving up the tier to the Middle Tier, we now enter the $1,000 to $3,500 price range and you'll find more functionality and features. The Upper Tier tools are reserved for the products that can do everything an OEM dealership can do, short of ECM programming a new ECM or updating an ECM software level. Below is our recommendation on the various tools you'll find in each of these tiers.
Best Lower Tier Heavy Duty Diagnostic Tools
Tools in the Lower Tier category carry a small price tag but can pack a big punch. Lower Tier tools are usually well defined on what they do and can be explained rather quickly to a new customer. They also come in different hardware configurations, so we'll name some of our favorites based on that.
Lower Tier – Android & iOS
With mobile devices becoming more and more popular, the Diesel Decoder stands above the rest due to the features it has. All devices in this category will read & clear codes and view live data. Where the
Diesel Decoder stands out is three other areas:
You can "one tap" from the fault code to instant repair information on the Diesel Repair platform.

You can run bi-directional commands such as DPF regens and emission related commands.

You can connect to Diesel Health, which allows you to see health reports of every vehicle that you connect to.
Lower Tier – Handheld
For customers that don't want to use their Android or Apple device they can use a handheld unit. These are self-contained units that receive power from the vehicle data port. They are simple to use, but difficult to update since they don't have Internet access. You typically would need to remove a SD card from the tool, slide it into your laptop, and download the updater program. The Diesel Handheld is our current recommendation as it will read & clear codes and perform DPF regens. It has less functionality then the Diesel Decoder and also does not include repair information or the ability to create vehicle health reports.
Middle Tier – Handheld
Tools in the middle tier come in both handheld and tablet variations. The different between the two is that the handheld plus directly into the vehicle data port while the tablet version has an interface box between the tablet and the vehicle. The Diesel Handheld Pro is a step up from the Diesel Handheld, but now gives you several more features. This includes the ability to now "one tap" from a fault code, more diagnostic commands (includes emission related commands), and the ability to generate vehicle health reports and email them to yourself. This tool is also easily updateable since it has both Wifi and Bluetooth capabilities.
Middle Tier – Tablet
In the middle tier for 2023 Best Heavy Duty Truck Diagnostic Software we have the Tablet category. The Diesel Tablet will do over 5,000 individual commands for commercial trucks which allows you to do all the popular commands such as changing road and cruise speeds, commands for EGR, DPF, & SCR systems, and thousands more. Where the line is drawn on this tool with functionality is the ability to program components such as VGT actuators and diesel fuel injectors.
This tool also comes with training through Diesel Training, one-tap to repair information for fault codes, Diesel Health reports, and of course the Diesel Laptops 30-day Money Back Guarantee.
Upper Tier Best Heavy Duty Truck Diagnostic Software
When it comes to getting 99.9% of dealer level functionality for all makes and models, it really comes down to 2 tools – TEXA IDC5 and Cojali Jaltest. Diesel Laptops is the largest distributor in the world for both vendors and wraps around the Diesel Laptops products and services to create a powerful combination. Owners of these tools will be able to do the following:
Perform 99.9% of the same commands OEM dealers can. The only thing you can't do is program a blank ECM or update an ECM calibration level. All other commands are available.

View, clear, and graph fault codes.

Integrated repair information to Diesel Repair.

Unlimited classroom and online training through Diesel Training.

Unlimited assistance from diesel technicians in our call center.

No required annual fees. Your tool won't stop working on you!
Summary
Hopefully this guide helps you select which level of tool you are looking for in our 2023 Best Heavy Duty Truck Diagnostic Software blog post. Every customer is unique and finding the right tool for your needs is an important step in the process. Take your time, ask questions, and make sure you are clear on what you are purchasing.