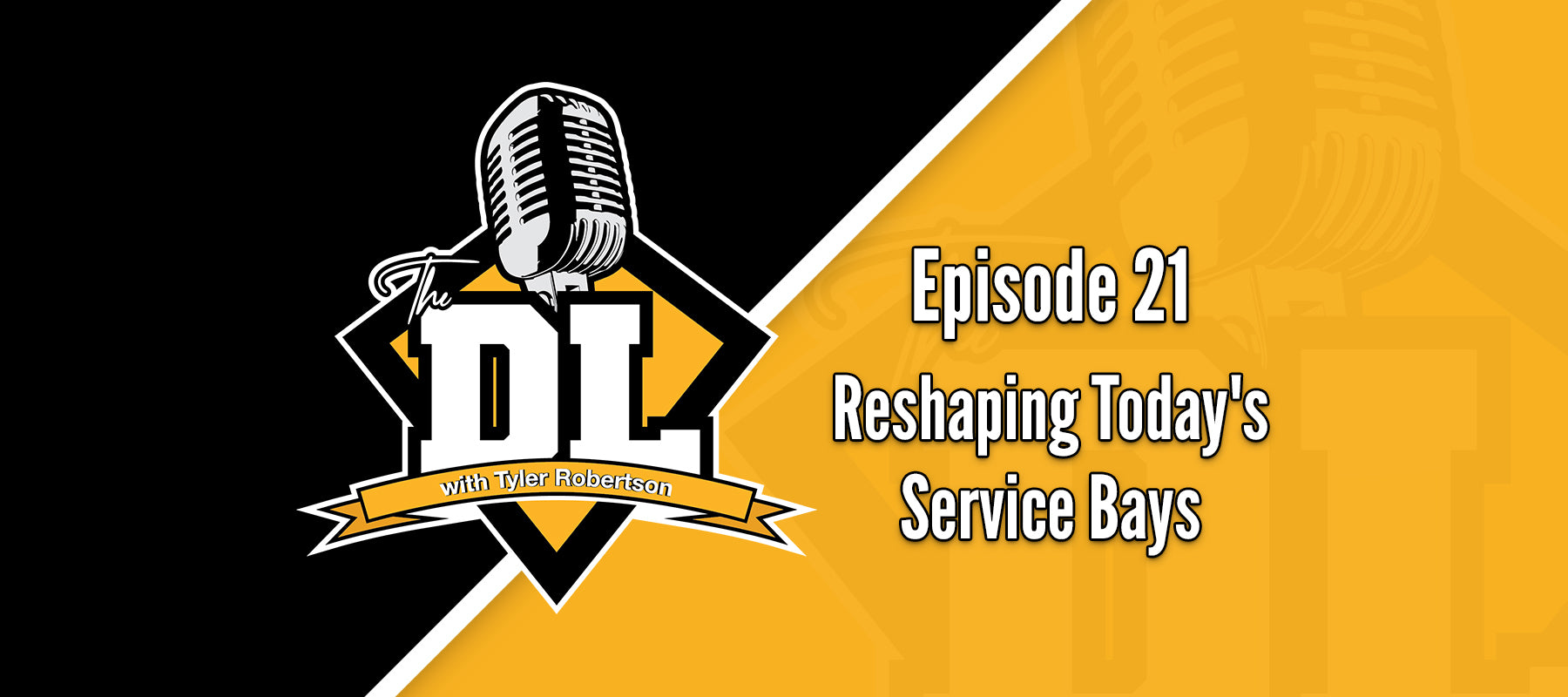 Reshaping Today's Service Bays - The DL Episode 21
The DL - Episode 21 - Reshaping Today's Service Bays is now available on Apple Podcasts, SoundCloud and YouTube. 
In the latest episode of The DL, Diesel Laptops Founder and CEO, Tyler Robertson, discusses what the future of truck repair will look like and what skills and services you should be looking into.
Please note, for the best experience with this week's episode, we recommend watching the YouTube video as there are many Powerpoint slides used throughout the Podcast.
Quick History Lesson
Tyler's presentation begins with a brief history lesson on the changes to emissions standards since 1997 when the EPA finalized emission standards for NOx, HC, CO, PM, and smoke for newly manufactured and re-manufactured diesel-powered engines.
For a complete timeline on the EPAs standards, visit the EPA's website here.
More Emissions Regulations on the way
The second phase of EPA & NHTSA's plan is set to begin in 2021 with a goal to increase fuel economy by 24% by the year 2027. The logic behind this goal is that by using less fuel, there will be fewer fuel emissions. All of this, of course, means that more emissions regulations are coming soon.
Future of Commercial Trucks
While electric trucks and even driverless trucks are currently in the works from manufacturers like Tesla and Thor, Tyler believes they still have a long way to go before becoming widely available. 
"If you think driverless trucks will be here by 2025 I think you are severely overestimating it. I really think it's likely a 2030 thing." 
New Technology Brings More Complexity
In addition to electronic and autonomous vehicles, manufacturers are working on some amazing technology to improve trucks, such as virtual visors, electronic brakes, and smart tires. All of this means that trucks are getting more complex with more electronic components. 
"What it means for your trucks is more sensors, more wiring, more fault codes. You're going to need to know how to deal with those things." - Tyler Robertson
The Complex Future Brings New Opportunities
Tyler believes that the future is going to bring incredible new business opportunities for truck shop owners and fleets that can bring value to their clients through their expertise in electrical diagnostics, emissions system diagnostics, ADAS, and maintenance. 
Opportunities with Electrical Diagnostics
Electrical diagnostics are critical to repair, yet there are many Diesel Technicians who lack understanding in this area. Gaining expertise in Electrical Diagnostics is a great opportunity to provide better value to your clients.  
Electrical Diagnostics 101 Quiz
Three things every technician should know when it comes to diagnosing a truck:
1. What is the difference between an open circuit and a short circuit?
Answer: An open circuit allows no amperage to flow. A short circuit allows high or unintended amperage flow in the circuit.

2. What would a reading of .1 ohms between two conductors mean?
Answer: A short circuit or good continuity between the conductors. (The acceptable range is 0 to .2 Ohms)
3. What is a load test, and why do you need to do this?
Answer: Multimeter's don't draw a lot of amperage through it when performing continuity or voltage tests. If wiring is passing other tests, this test is then used.
If you are a Diesel Technician that was not able to answer these correctly, consider taking an Electrical Diagnostics Class.
Opportunities with Aftertreatment
There are more than 2.2 million class 8 trucks in the US with DPFs creating another great business opportunity for Diesel Technicians.
Aftertreatment Quiz
1. On a long haul 2018 Peterbilt with a MX13 engine, how often should the DPF be cleaned and the DEF filter replaced?
A) 300,000 Miles
B) Once a year
C) 500,000 Miles
D) 200,000 Miles
Answer: D.) 200,000 Miles
2. The driver states that the truck is requesting frequent stationary regens. You've checked, and there are no logged emission fault codes (But there are several other inactive ones) that point to any problem. What would be the first 3 things you would do?
A) Look at the other inactive codes to see what they are.
B) Check all the fluid levels
C) Pull the DPF filter off and see what it looks like
D) Go check all the sensor readings to make sure they are accurate
E) Inspect the truck for any exhaust or intake leaks
F) Screw it. I'm deleting the emission system and not dealing with this anymore.
Answer:
A) Look at the other inactive codes to see what they are.
B) Check all the fluid levels
E) Inspect the truck for any exhaust or intake leaks
Training is Critical for Success
To be prepared for the changes coming to the industry, proper training and education are key. This is why Diesel Laptops offers a variety of technician training courses at training.diesellaptops.com. 
More from the DL
If you have any questions about today's Podcast or if you'd like to suggest a topic for a future show, please email us at theDL@diesellaptops.com