Diesel Tablet Commercial Truck Diagnostic System
files/Icon_Black_D.png

Diesel Tablet Commercial Truck Diagnostic System
Black Friday deals, discounts, & special offers, November 24 through December 8.
The Diesel Tablet from Diesel Laptops is your simplified, easy to use diagnostic tool for commercial trucks. This tool is positioned nicely between our entry level diagnostic tools and our upper-end, dealer level diagnostic tools. The Diesel Tablet will allow you to read and clear fault codes, monitor live data, and perform all your emission system related commands on the EGR, DPF, and SCR systems for all commercial trucks that you would find in the USA and Canada. Combined with a year of Diesel Repair Standard, this tool tightly integrates fault codes to repair information so that technicians can quickly move through the diagnostic process.
The Diesel Tablet uses perpetual license software, guaranteed to do the job and never expire. Automatic updates, tech support from our in-house IT experts, AND Diesel Repair Standard membership come included for the first year with no annual fees. Users can continue to receive updates and support - as well as Diesel Repair Standard membership - with no late fees. Click here to purchase your upgrade and support renewal.
Our Promise
We want happy clients, and this tool comes with two additional benefits you won't find anywhere else.
The first is our 30-Day Money Back Guarantee. If you are unhappy with this tool, for any reason, within the first 30-days of ownership you can return it for a full refund.
The second is our trade-up program. We understand that clients often start with one tool, but then want to upgrade. Our trade-up program gives you guaranteed trade-in values so that you can move up to our more dealer-level tools if you wish.
Vehicle Coverage
The tool has coverage on all commercial trucks you'd find in North America, along with coverage on all the computers you'd see on those vehicles such as ABS, transmission, ADAS, cab, chassis, and much more.
See Coverage
Commercial Truck & Bus Manufacturers
Blue Bird
Caterpillar
Chevrolet (Diesel only)
Dodge/RAM (Diesel only)
Ford (Diesel only)
Freightliner
GMC (Diesel only)
HINO
International
Isuzu
Kenworth
Mitsubishi FUSO
Oshkosh
Peterbilt
Sterling
Volvo Trucks
Western Star
Diesel Engine Manufacturers
Caterpillar
Cummins
Detroit Diesel
Duramax
Ford PowerStroke
International
Isuzu
Mack Engines
Mercedes Benz Engines (MBE)
PACCAR
Volvo Engines
Integrated Repair Information
The Diesel Tablet is the only tool in its class that allows a "one tap" from diagnostics to repair information. We've connected this tool to our Diesel Repair platform so that technicians can easily navigate to the repair information they need. This tool comes with a 12-month subscription to Diesel Repair Standard, which is normally a $600/year subscription on its own.
What's Inside Diesel Repair?
Fault code repair information with step-by-step directions
Wiring diagrams
Component locators
Labor Time Guides
Remove & Replace Instructions
Maintenance Intervals
Torque Specifications
VIN Decoder
Symptom Based Troubleshooting
Recalls
Technical Service Bulletins (TSBs)
Parts Tools for cross referencing and lookups
Functionality Coverage
This tool will perform over 5,000 dealer commands that are both basic and advanced. Basic functionality includes reading and clearing fault codes (including freeze frames), monitoring live data (both in graph and table formats), and performing dealer level commands for your emission system. This tool has been designed to tackle the most common emission related commands, so you will see commands that cover the EGR, DPF, and SCR systems. Below is a sample of the commands that are included, but you will find thousands more!
See Functionality
DEF Coolant Valve Control
DEF Quantity Test
DOC Face Plug Cleaning
DPF Ash Accumulator
DPF Replacement/Reset
EGR Valve Calibration
Metering Unit Flood Routine
Parked Regen
Perform Chassis Dyno Basic SCR Conversion Check
Performed Parked SCR Efficiency Test
Purse Hydrocarbon Doser
Request Driving Regeneration
Reset NOx Sensors
SCR & DPF Voltage Testing
SCR Air Pressure System Check
SCR Replacement
Maintenance Resets
Road & Cruise Speed Limiter Changes
Injector/Cylinder Cut Out Tests
... Thousands more!
Support & Training
Diesel Laptops is here to assist you after the purchase. Our team handles hundreds of thousands of calls each year all relating to diagnostic tools, and we want to make sure you are taken care of. You receive unlimited support during your first year of ownership.
See What's Included
Assistance with any software related issues from our IT department
Training videos
Live classes with Diesel Training instructors
This tool has no required annual fees. The functionality will always work, but after a year you lose access to three things:
Software updates
IT Support
Your Diesel Repair Standard subscription reverts to the free plan (You can't view the step-by-step fault codes and are limited to the number of documents you can download each month)
There are no penalties or late fees if you choose to wait to renew.
Technical Specifications
The Diesel Tablet has one on the largest interfaces for tools in its class and has been ruggedized for commercial truck use.
See Specifications
10.1" Rugged Tablet
Android operating system (You can load other apps!)
2.0 GHz 4-Core CPU
Wi-Fi & Bluetooth
128 GB storage / 4 GB RAM
Rear facing 8-megapixel camera
60000 mah battery / 7.6V
Brightness up to 500 NIT for outdoor use
Includes all commercial truck cables (OBDII, 6-pin, & 9-pin)
Rugged carry case that holds all components
Frequently Asked Questions

Can I use the vehicle adapter with other laptops/programs?
No, it is not RP1210 compliant. It only works with the Diesel Tablet system.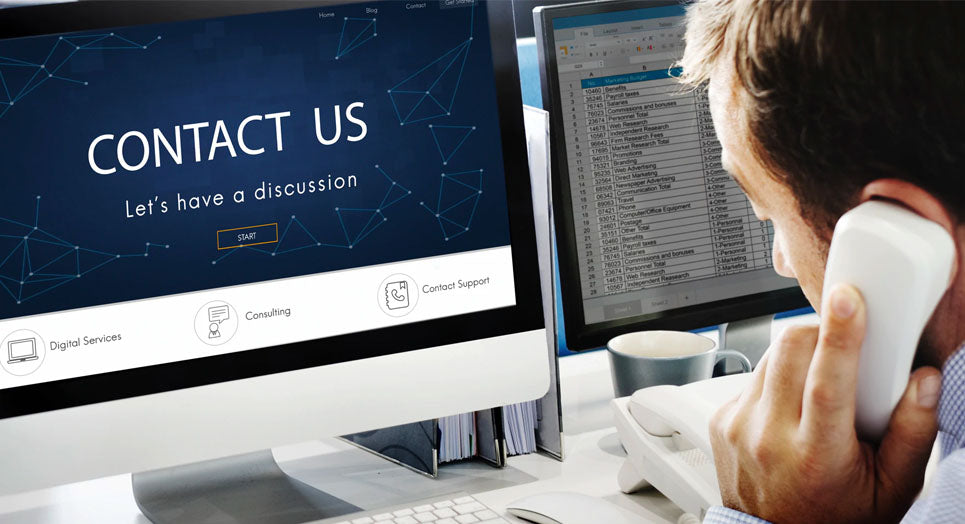 Questions?
If you have any questions about this or any other product, please don't hesitate to contact one of our Diesel Laptops experts at (888) 983-1975 or by clicking below!
Contact Us