Filtertherm® Cool Down Cart
files/Icon_Black_D.png

Filtertherm® Cool Down Cart
Black Friday Sale Nov. 24 - Dec 8! At least 5% Off Every Product!
See Details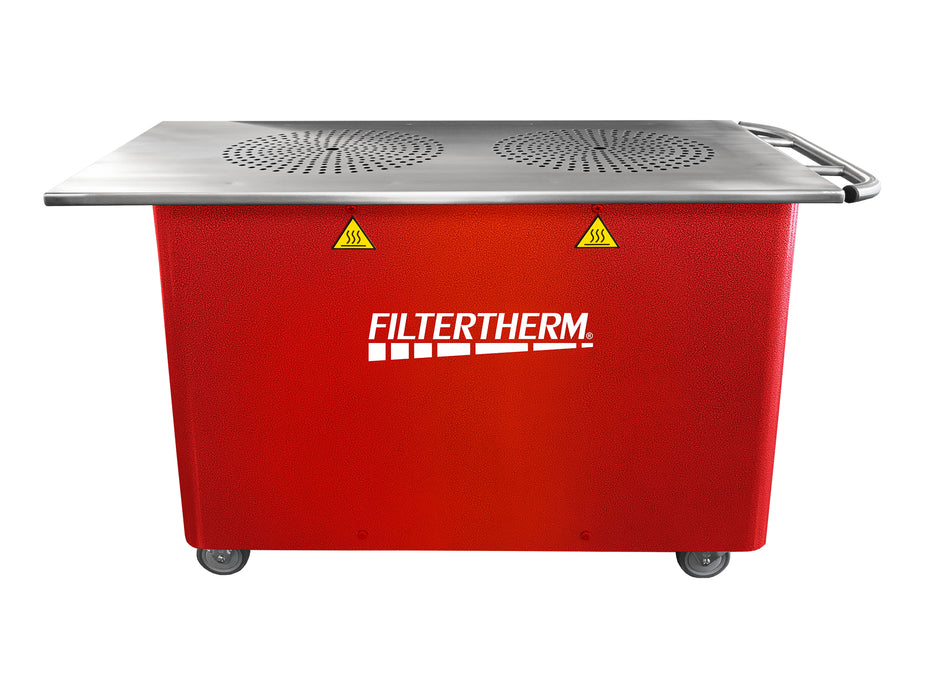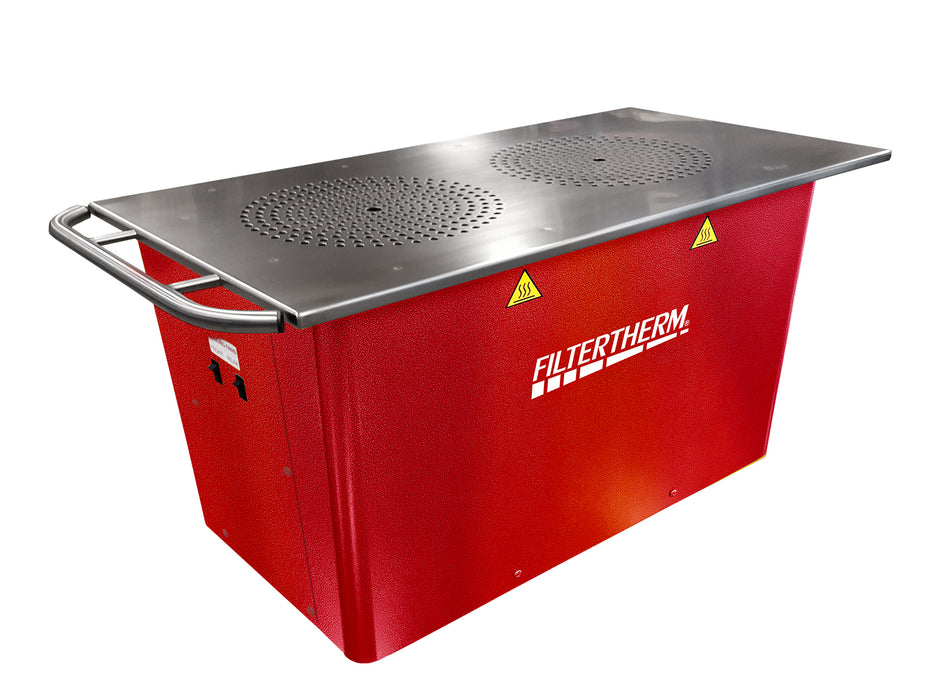 The Filtertherm® Cool Down Cart helps reduce the cool down time of hot filters by 2-4 hours, saving time and expediting the cleaning process.
Typical time between pulling, cleaning and reinstalling a clean filter is about 24 hours. Waiting for hot filters to cool down adds costly time to the process. The Filtertherm® Cool Down Cart decreases cool down time 2- 4 hours (approx). The stainless steel table top is durable and accommodates two filters at a time. It has an ergonomic in height, to help prevent unnecessary bending over and back injury. Built from powder-coated steel chassis and a stainless steel top for rugged wear and tear, and designed with lockable castor wheels for quick portability. Include as part of a full DPF cleaning package.
Important Shipping Information
Please note: This item requires a flat shipping and crating fee for any sale within the Continental U.S. This fee has already been added to the list price. Additional shipping will not be charged.
For orders outside the U.S. please call 888-983-1975 to order.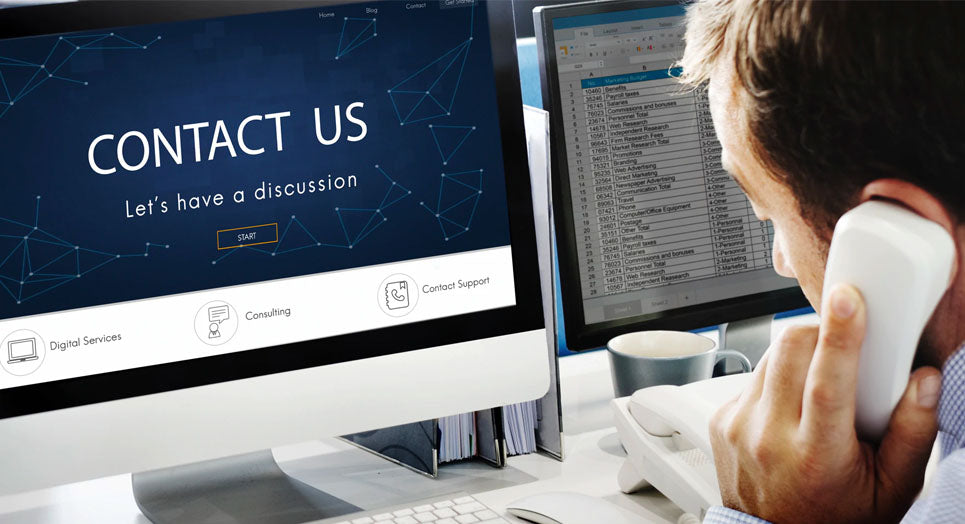 Questions?
If you have any questions about this or any other product, please don't hesitate to contact one of our Diesel Laptops experts at (888) 983-1975 or by clicking below!
Contact Us