Used Nexiq USB Link 2 Wired Edition
files/Icon_Black_D.png

Used Nexiq USB Link 2 Wired Edition
Please Note: This item is used. The kit is complete and in good condition and includes a 30 Day Money Back Guarantee.
The Nexiq USB-Link 2 Wired Edition is a dependable, rugged PC-to-vehicle interface from NEXIQ Technologies, compatible with multiple software applications, so it minimizes your investment in multiple brand-specific diagnostic interfaces.
Call us at 888-983-1975 with any questions! We are the heavy-duty commercial truck diagnostic experts! We specialize in this equipment!
About the Nexiq USB Link 2
PC-to-vehicle interface compatible with multiple software applications, minimizing your investment in multiple brand-specific diagnostic interfaces.
See Specifications and Features
Features
Compatible with applications that diagnose engines, transmissions, ABS, instrument panels, and more
Reduce reprogramming times with direct USB connection
Mixed fleet capabilities with broad protocol support
Quick access to vehicle data for maintenance or management reports
Quickly attaches to vehicle's diagnostic connector
No messy cables to untangle or get in the way with Bluetooth
Easy portability increases flexibility
May be used with a desktop PC or laptop
Specifications
RP1210A, RP1210B, RP1210C, and J2534 API support
USB vehicle-to-PC connectivity
Protocol coverage for automotive to heavy-duty vehicles:

3 CAN - J1939/CAN125/CAN250/CAN500/CAN1000
Automatic bit-rate detection for all standard CAN channels
Single Wire CAN
Fault-Tolerant CAN
J1587/J1708
J1850
ISO 15765 (Diagnostic CAN)
ISO 14230 (KWP2000 over ISO9141)
J2534
ALDL
ATEC 160 (160 baud)

Supports 32 and 64-bit versions of Windows 7, Windows 8, and Windows 10
Compatible Software (Not Included:)
Detroit Diesel Diagnostic Link
CAT Electronic Technician (On-Highway only)
Cummins Insite
International - ServiceMAXX Fleet Pro
Hino eXplorer
Volvo PTT (Premium Tech Tool)
VCAD Elite Mack/Volvo
V-MAC Service Tools
Allison DOC® For PC-Service Tool - Protocols Supported: J1939, J1708/J1587, and J1850
Allison DOC® For Fleets (1000/2000) - Protocols Supported: J1939, J1850
Allison DOC® For Fleets (3000/4000) - Protocols Supported: J1939, J1708/J1587
Eaton ServiceRanger
Bendix ACom
WABCO Toolbox
Freightliner ServiceLink
International ABS
International DLB
International Intune
International IPC v2.02
Pocketfleet Software (PF-Diagnose)
Customer Service
You can buy this from anyone, but we've sold THOUSANDS of adapters over the last 5 years.
See More Information
Reasons to Buy From Us
We ship every day and pride ourselves on getting product quickly to our customers.
If you have technical problems using this adapter, we are another source you can call. We have technical support people standing by, waiting to help.
We carry all the other possible cable ends you may need, including OBDII, Cummins 3-pin, Volvo 8-pin, Volvo 14-pin, USB replacement cables, and more.
What's Included
Works with Diesel Explorer
This Heavy and Medium Duty Diagnostic Software allows you to...
Easily see every DTC
Get information on components
View live parameters
View trip data
Generate reports and more!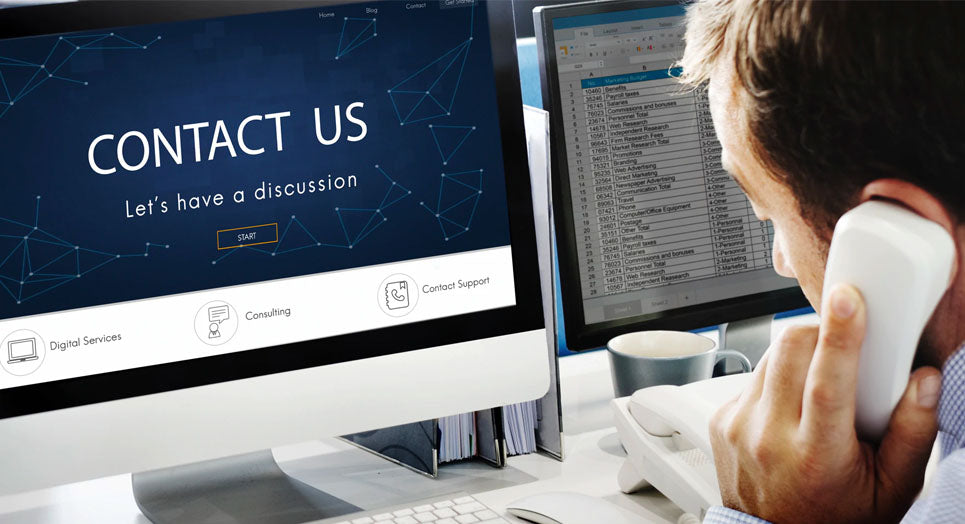 Questions?
If you have any questions about this or any other product, please don't hesitate to contact one of our Diesel Laptops experts at (888) 983-1975 or by clicking below!
Contact Us