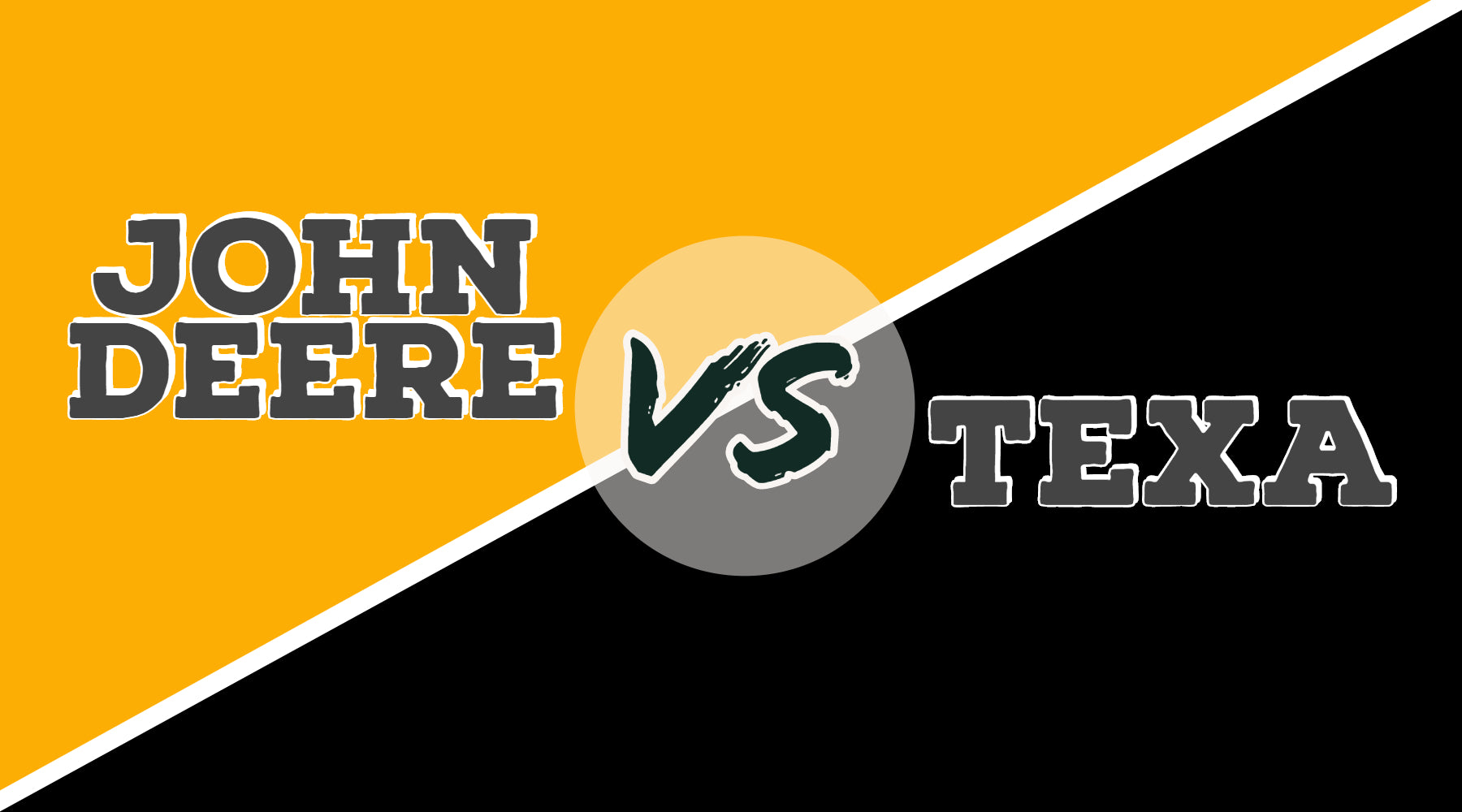 Is TEXA a Good Alternative to John Deere's Service Advisor?
John Deere keeps an extremely tight leash on their software. Because of this, getting repairs on your farming or construction equipment can be a nightmare.
They developed software called Service Advisor which gives their dealers and service techs the capability to handle a wide range of repairs. Unfortunately, this software is not available to people that are not affiliated with John Deere. There is a customer version with a very limited capacity – if you can even get your hands on it. This essentially leaves John Deere equipment owners with one option: call John Deere for repairs.
Lately, there have been more programs come on the scene attempting to offer alternatives, but few have stacked up as well as TEXA's software. We were lucky enough to run into someone using the OEM John Deere Software on a John Deere 4045 engine. This gave us a chance to see how TEXA's engine functionality truly compares. 
The Breakdown: John Deere Service Advisor vs TEXA Software
Service Advisor is a robust program created by John Deere to perform diagnostics and repairs on their machines. Let's see how the aftermarket TEXA software stacks up!
Test Capabilities
We started by reviewing the tests available. Our team found almost every test on Service Advisor also located in the TEXA software. There were a few exceptions that are not commonly used, such as the Regeneration Abort Source Identification Test, the Internal Data Monitor and the DTC Sequence Test.  Below are a few screenshots showing some of these:

Settings Capabilities
Next we compared the capabilities of the settings tabs on the TEXA versus John Deere's Service Advisor. These sections were extremely comparable. We found the exact same capabilities minus the Lost ECU Data Reset. One other variance we discovered was that TEXA lumps the Regen abilities in with this category, so it looks slightly different. Despite that, we can clearly see for a universal tool you can have dealer-level functionality.

Is TEXA a Good Alternative to Service Advisor?
There are a few instances where Service Advisor comes out on top. But overall TEXA gets the job done. It allows you to run almost all of the same tests and has all but one of the settings available on John Deere's Service Advisor. This functionality combined with the freedom of being able to make your own repairs makes this tool a winner.
For more information about TEXA take a look at the full diagnostic kit or talk to one of Diesel Laptops trained Diesel Technicians.