Nexiq USB Link 2 with Diesel Desktop Troubleshoot Codes
files/Icon_Black_D.png

Nexiq USB Link 2 with Diesel Desktop Troubleshoot Codes
Black Friday Sale Nov. 24 - Dec 8! At least 5% Off Every Product!
See Details
Please Note: The Nexiq USB Link 2 is currently out of stock. Please consider the new and improved Nexiq USB Link 3 Wireless Edition or Wired Edition.
Reading codes is just half the battle --- Knowing how to fix them is the other half. Let us introduce the Diesel Desktop with the Nexiq USB Link 2.
Diesel Repair Desktop
When you don't have the best internet connection (or none at all) and can't get to our online Diesel Repair platform, our desktop version of Diesel Repair allows you to get quick repair information for fault codes without the need to be connected. Pick your ECU and model, find your code, and see exactly what you need to know about that code, including components to look at for repairs.
See Engine Coverage
Engine Coverage
Unless noted otherwise, coverage is complete for all on-highway electronic engines for each vendor and current to 2018 model years.
CAT: 3100 HEUI, 3126B, 3126E, 3406E, C-10, C-12, C-15, C-16, C11, C13, C15, C7, & C9)
Cummins: N14, M11, ISX, ISB, ISM, ISC, ISL, & Signature
Cummins engines in Dodge Trucks
Detroit: Series 60 DDEC II to DDEC VI, EPA07, EPA10, DD series, GHG14, DDEC VI, DDEC10, DDEC13)
Ford PowerStroke: 6.7L, 6.0L
FUSO: All engines from 2008 to Current
HINO: JO8E (2011 & Newer) and J05E Engines (All Years)
International Engines: DT466, VT365, VT275, HT570, DT530, T444E, MaxxForce 5, MaxxForce 7, MaxxForce 9, MaxxForce DT, MaxxForce 11, MaxxForce 13, MaxxForce 15, N9, N10, N3
MBE900: All Years
MBE4000: All Years
UD Nissan: 2005-2007
Isuzu: 4HE1 (1999-2004), 4HK1, & 6HK1
Mack: 2004 to Current
Volvo: 2004 to Current
PACCAR MX: 2007 to Current
Sprinter: OM612 (2002-03) & OM647 (2004-06)
Transmission Coverage
Allison: 1000/2000, 3000/4000, WTEC II, & WTEC III
Eaton: Generation 1, Generation 2, Generation 3, Fuller Advantage
Mack: mDrive
Volvo: IShift
ABS Coverage
Bendix ABS: EC-30, EC-60, EC-80, & Trailer TABS-6
WABCO: C-Version, D-Version, E-Version, Air, Hydraulic, Easy Stop, Trailers & Dollies
Body Controllers
Freightliner: Cab, Chassis, Central Gateway, & MSF
International: ProStar & Medium Duty Trucks
Dodge RAM (2006-Current): Transmission, ABS, Airbag, Amplifier, Radio, Body, Center Stack, Console, Driver & Passenger Door, and 20 more
Mack: Panel, Satellite, Vehicle, Climate Control, Seat Belt, Radio, Lighting Controller, and Cab Shifter
Volvo: Panel, Satellite, Vehicle, Climate Control, Seat Belt, Radio, Lighting Controller, and Cab Shifter
Thomas Bus: Specific codes for only Thomas Bus (All Years, All Components)
NEXIQ USB Link 2
PC-to-vehicle interface compatible with multiple software applications, minimizing your investment in multiple brand-specific diagnostic interfaces.
View Features
Features:
Class 1 Bluetooth provides up to 100 feet of wireless freedom
Flexible configuration supports wired or wireless connectivity
Compatible with applications that diagnose engines, transmissions, ABS, instrument panels and more
Reduce reprogramming times with direct USB connection
Mixed fleet capabilities with broad protocol support
Quick access to vehicle data for maintenance or management reports
Quickly attaches to vehicle's diagnostic connector
No messy cables to untangle or get in the way with Bluetooth
Easy portability increases flexibility
May be used with desktop PC or laptop
Protocol Coverage
3 CAN - J1939/CAN125/CAN250/CAN500/CAN1000
Automatic bit rate detection for all standard CAN channels
Single Wire CAN
Fault Tolerant CAN
J1587/J1708
J1850
ISO 15765 (Diagnostic CAN)
ISO 14230 (KWP2000 over ISO9141)
J2534
ALDL
ATEC 160 (160 baud)
Compatible Software (Not Included):
Detroit Diesel Diagnostic Link
CAT Electronic Technician (On-Highway only)
Cummins Insite
International - ServiceMAXX Fleet Pro
Hino eXplorer
Mack PTT (Premium Tech Tool)
Volvo PTT (Premium Tech Tool)
VCAD Elite Mack/Volvo
V-MAC Service Tools
Allison DOC For PC-Service Tool - Protocols Supported: J1939, J1708/J1587, and J1850
Allison DOC For Fleets (1000/2000) - Protocols Supported: J1939, J1850
Allison DOC For Fleets (3000/4000) - Protocols Supported: J1939, J1708/J1587
Eaton ServiceRanger
Bendix ACom
WABCO Toolbox
Freightliner ServiceLink
International ABS
International DLB
International Intune
International IPC v2.02
Pocketfleet Software (PF-Diagnose)
Included hardware:
NEXIQ USB-Link 2
6-pin/9-pin vehicle Y-adapter
15' USB cable
Quick start reference guide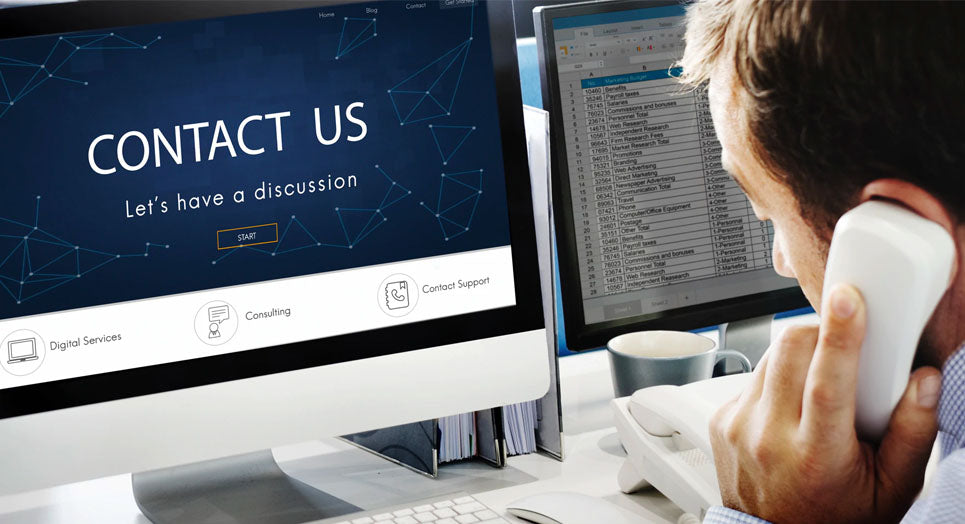 Questions?
If you have any questions about this or any other product, please don't hesitate to contact one of our Diesel Laptops experts at (888) 983-1975 or by clicking below!
Contact Us