Cummins Insite Diagnostic Laptop Kit
files/Icon_Black_D.png

Cummins Insite Diagnostic Laptop Kit
Black Friday Sale Nov. 24 - Dec 8! At least 5% Off Every Product!
See Details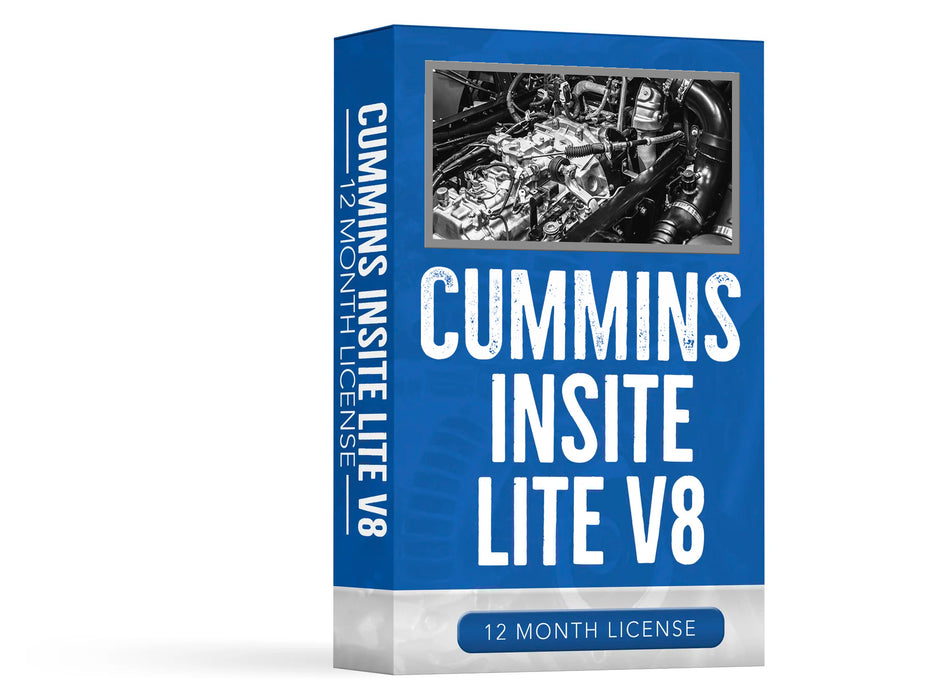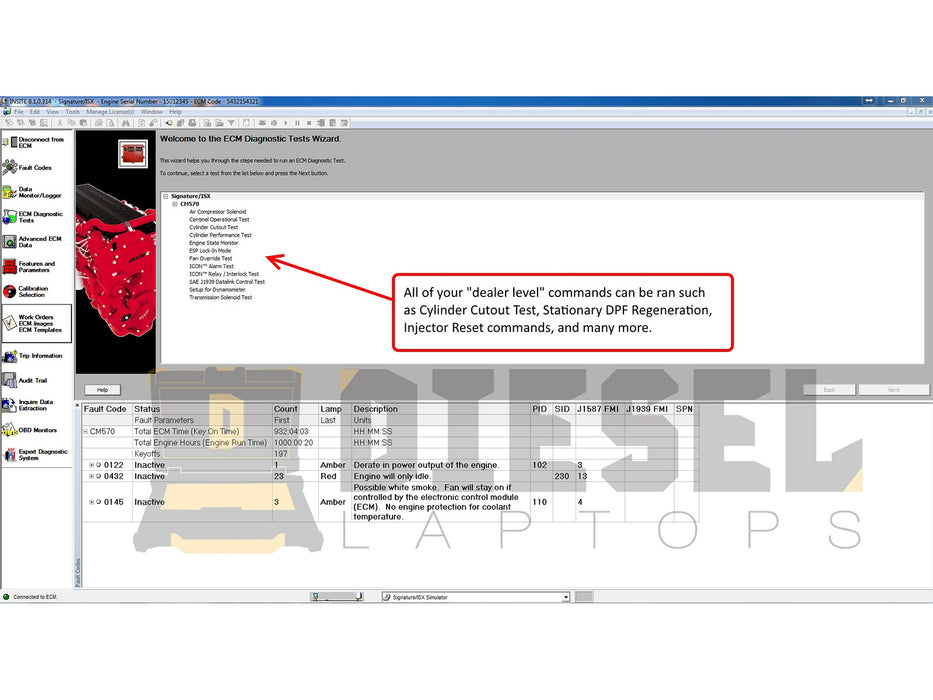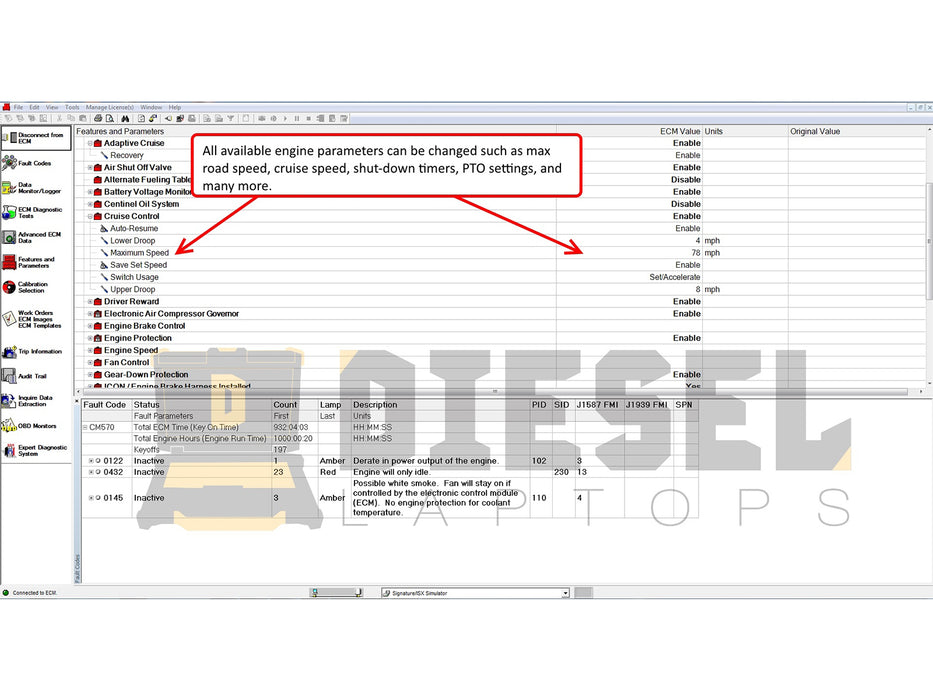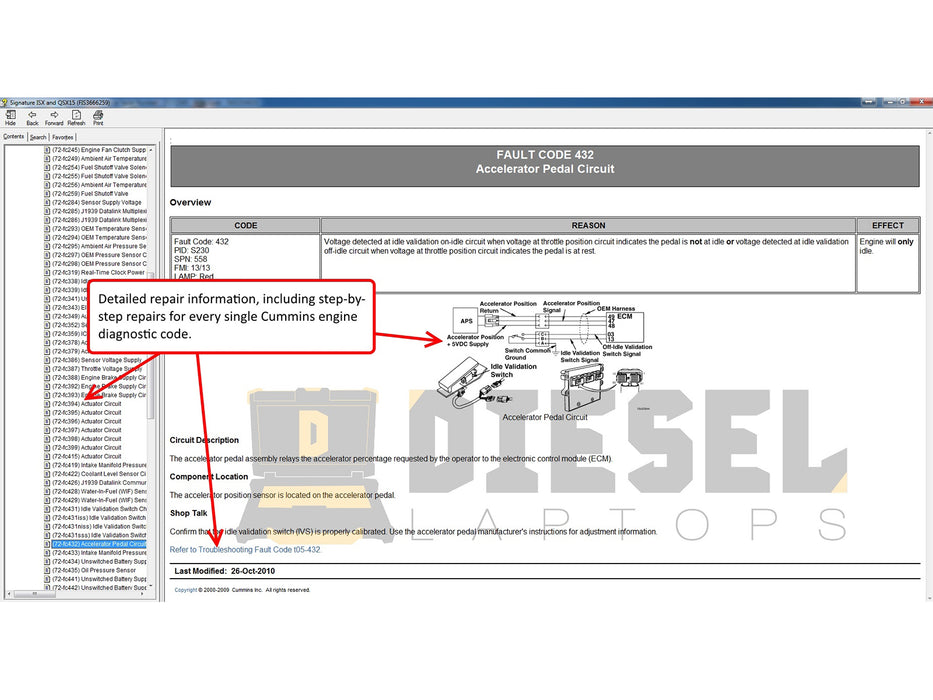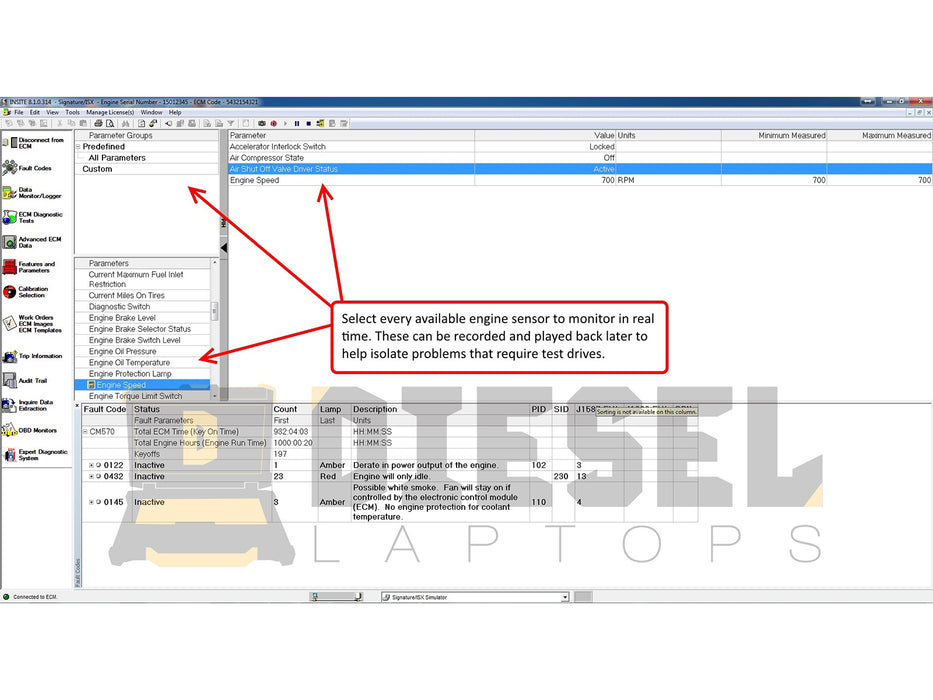 Please Note: The Nexiq USB Link 2 is currently out of stock. We are in the process of putting together a Cummins Laptop Kit with the new USB Link 3. In the meantime, please consider the new and improved standlone Nexiq USB Link 3 Wireless Edition or Wired Edition
Cummins is one of the most popular engines used in commercial trucks, and this kit covers it all. This kit has everything installed, licensed, and ready to go out of the box. With this kit, you can perform all the dealer level diagnostic commands such as diesel particulate filter (DPF) regens, cylinder cut-out tests, parameter changes, NOx sensor resets, and more. 
Cummins Insite V8
INSITE can provide your business with Trip and vehicle information, Parameter and feature adjustment, Accurate problem diagnosis, Complete wiring diagrams and sensor location maps, Step-by-step troubleshooting information and more.
See Full list of Features
Cummins Insite Features
Trip and vehicle information
Parameter and feature adjustment
Accurate problem diagnosis
Complete wiring diagrams and sensor location maps
Step-by-step troubleshooting information
Fault tree information
Fault code and symptom-based diagnostics
Engine diagnostic tests
Perform injector cut-out tests
Perform forced regenerations
Tools to create templates for a group of vehicles
Fleet management/driver reward programs
Audit trail information
Enhanced ECM security
PLEASE NOTE:
This program only works on Windows 10 for 12-months and requires an annual subscription. Also, this item takes several days to be processed. We are not an authorized Cummins dealer. We will act as an agent on your behalf, obtain a Cummins Insite license, and have it licensed in your name. This process takes several days for us to go through with Cummins.
Nexiq USB Link 2
This rugged built universal truck communication adapter works with both OEM and aftermarket truck diagnostic software. Also contains the protocols used in the automotive industry for both diagnostics and programming.
See Software Compatibility
Software Compatibility
Allison DOC
Bendix ACOM
Caterpillar Electronic Technician (ET)
Chrysler J2534 Application (11-bit CAN)
Cummins Insite
Cummins Insite Fault Viewer
Cummins PowerSpec
Dana Diagnostic Tool
DashLogic - PassThruScope (11-bit,29-bit CAN, ISO15765, J1850VPW, ISO9141, ISO14230)
Detroit Diagnostic Link
Eaton ServiceRanger
Ford Module Programming (CAN Vehicles)
Freightliner ServiceLink
General Motors SPS (J1850VPW/11-bit CAN)
General Motors GDS2 (11-bit CAN on pins 6, 14)
HINO Diagnostic Explorer (DX2)
International Diamond Logic Builder (DLB)
International NavKal
International ServiceMaxx J1708
International ServiceMaxx J1939
International NEDS
International NavKal
Meritor WABCO Toolbox
Noregon JPRO Professional
PACCAR DAVIE4
Perkins Electronic Service Tool (EST)
Pocketfleet PF-Diagnose (PFD)
RA Consulting - Silver Scan Tool
Toyota CUW (11-bit CAN)
Volvo/Mack/UD Premium Tech Tool (PTT)
Diesel Health
Diesel Health allows you to grab vehicle health reports and send them to our web-based platform. From there you can see every all your health scans which includes fault codes and major components. We've connected this seamlessly to our Diesel Repair information.
See Features
Diesel Health Features
Obtain vehicle health reports with free or paid software.
View health reports on any device equipped with a web browser.
Easy access to vehicle information and major component data including models, serial numbers, software, and more.
View active and inactive fault codes including freeze frames.
Instantly access repair information, wiring diagrams and technical repair documents from Diesel Repair with one-click access.
Submit help request tickets to the Diesel Repair technical support team for assistance with diagnosis or repair.
Email, print, or save PDF copies of Diesel Health scans.
View and sort vehicles by VIN and date of submission.
A full year of Diesel Health comes included with purchase of all Cojali dealer-level truck kits!
Learn More
Rugged Hardware and Accessories
Rest assured that your software comes pre-loaded on the toughest laptop on the planet: a Panasonic CF-31 Toughbook with 240GB SSD, 8GB RAM, Wi-Fi/Bluetooth, Windows 10 Pro and a 12-month warranty.
Diesel Repair Desktop
When you don't have the best internet connection (or none at all) and can't get to our online Diesel Repair platform, our desktop version of Diesel Repair allows you to get quick repair information for fault codes without the need to be connected. Pick your ECU and model, find your code, and see exactly what you need to know about that code, including components to look at for repairs.
Technician Training is included
Not only do we offer online Cummins INSITE training courses to help you get to know your software, but we offer Diesel Technician training as well.
One free training class is included with your purchase as well as attendance to our premium Cummins INSITE Webinar.
Want to grow your business?
Get the top 10 free resources for Diesel Technicians from Diesel Laptops.
Expert help is standing by
One year of Premium Technical Support is included. During this time, you will have unlimited access to certified IT professionals and field trained Diesel Technicians.
Our experts can guide you through any issue from basic connection issues to complex software issues and everything in between. Multi-lingual support is also available.
Works with Diesel Explorer
This Heavy and Medium Duty Diagnostic Software allows you to...
Easily see every DTC
Get information on components
View live parameters
View trip data
Generate reports and more!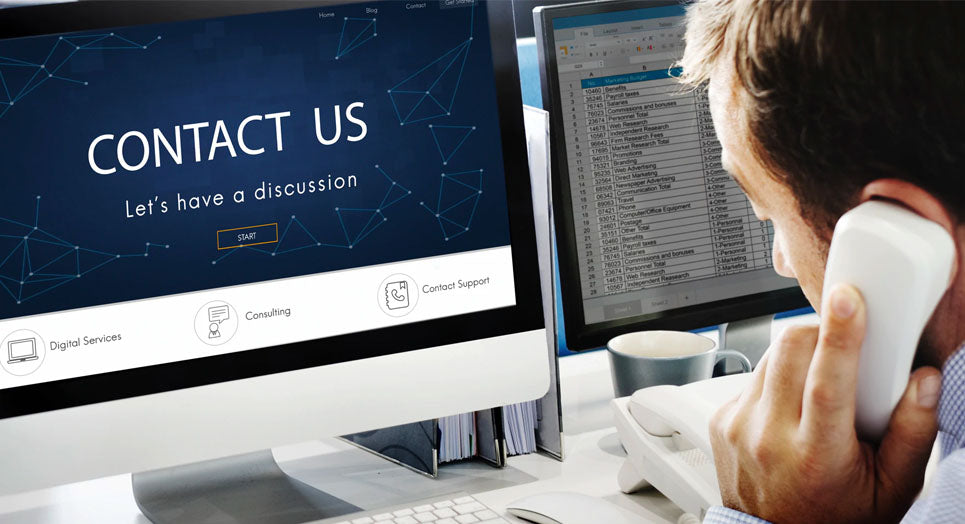 Questions?
If you have any questions about this or any other product, please don't hesitate to contact one of our Diesel Laptops experts at (888) 983-1975 or by clicking below!
Contact Us