AutoEnginuity Domestic Package with CF-31 Laptop
files/Icon_Black_D.png

AutoEnginuity Domestic Package with CF-31 Laptop
Black Friday Sale Nov. 24 - Dec 8! At least 5% Off Every Product!
See Details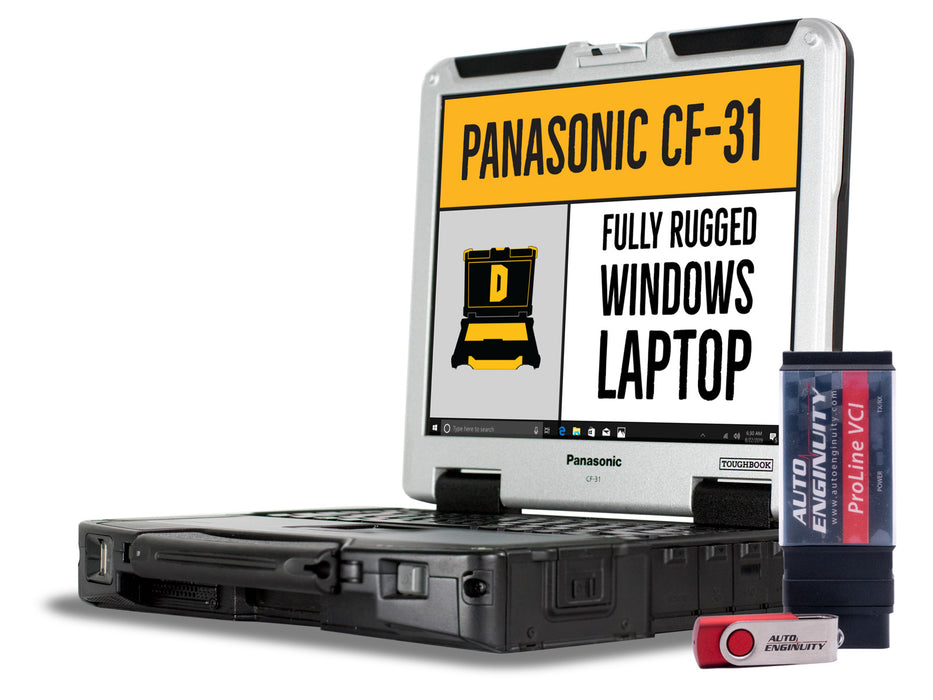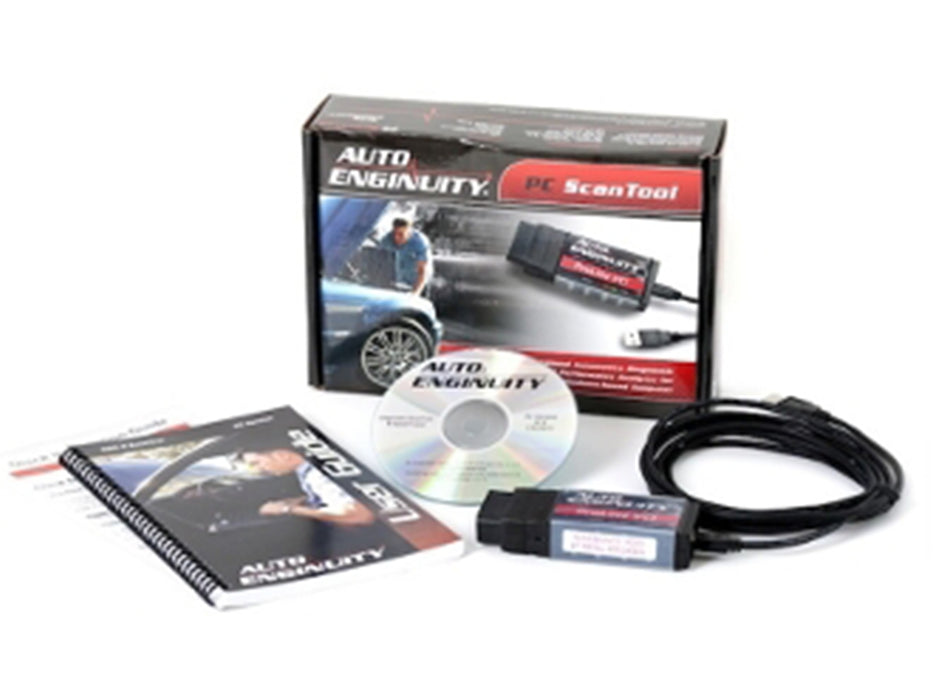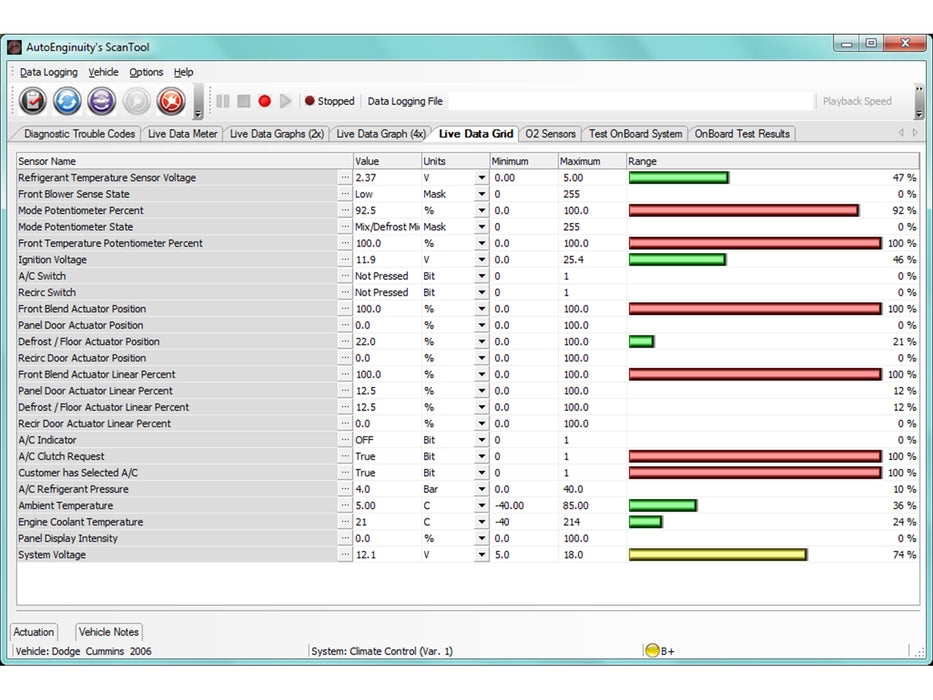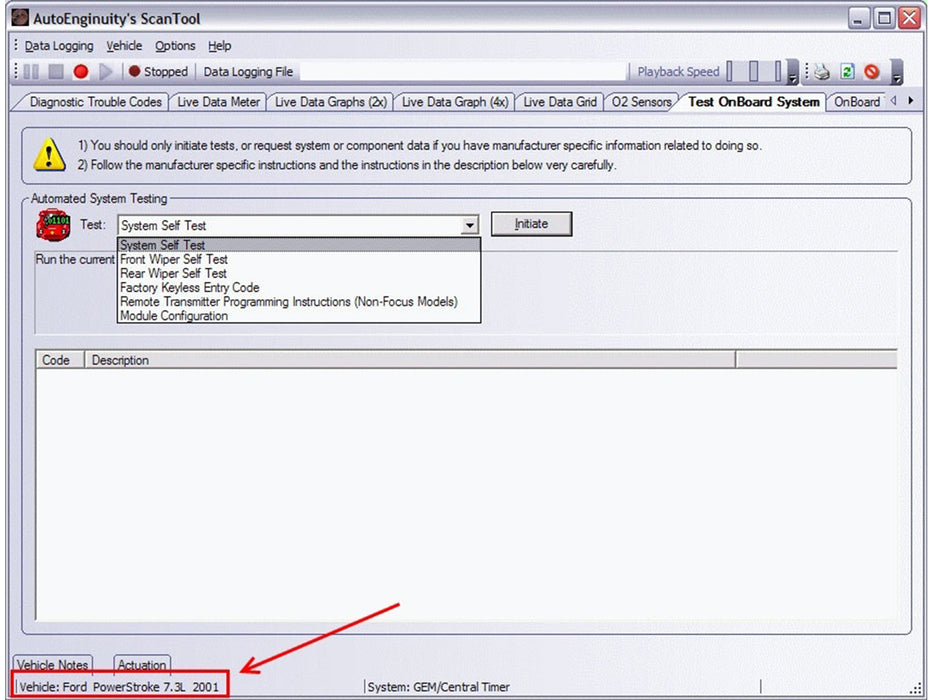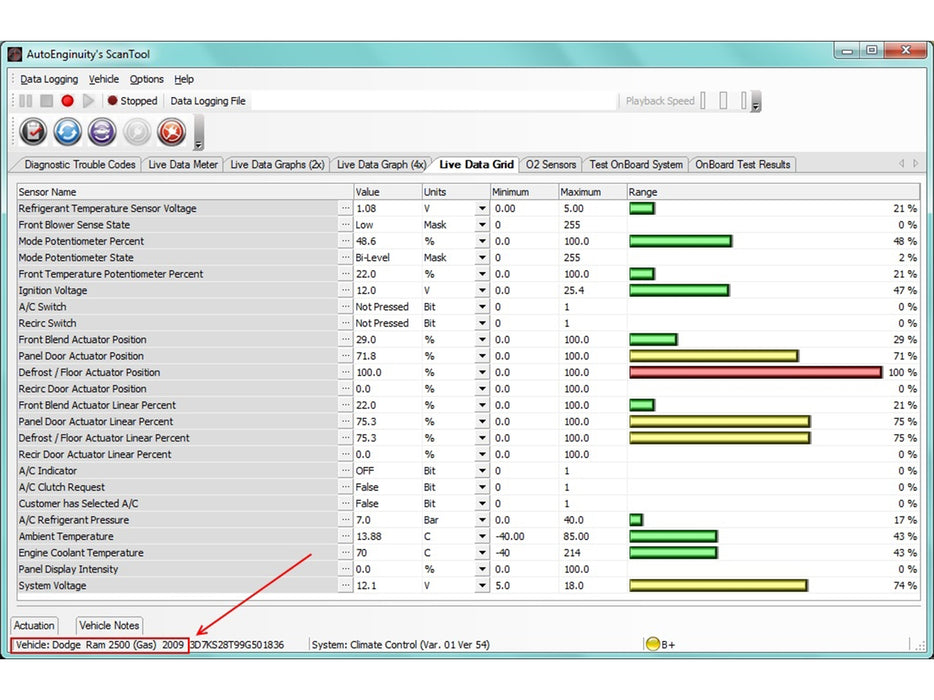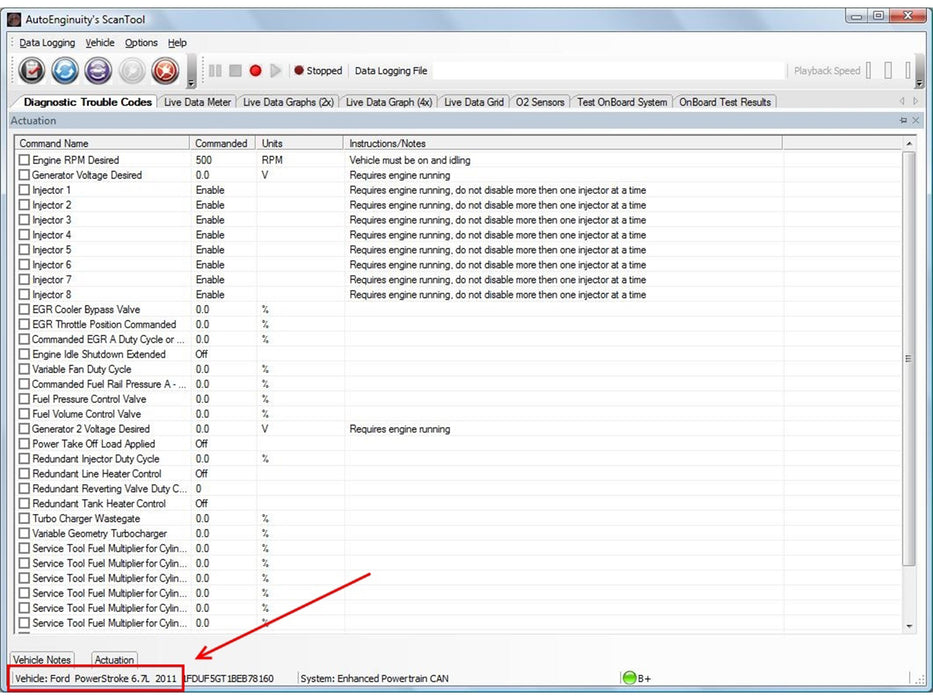 Includes CF31 Laptop!
This laptop has been professionally refurbished! Not only have all dust covers, port covers, and every inch of this laptop been meticulously cleaned, but this laptop itself looks awesome! The entire top cover, hinges, and handle have been rhino lined to give not only an even BETTER level of protection but looks great too!
Some specifications on this laptop include:
Windows 10 Pro Installed with all Updates. We are an authorized Microsoft Refurbisher, so you receive a genuine product key and recovery DVD. Don't be fooled by others on eBay that sell software without genuine product keys!
4 GB RAM
Dual-Core CPU running at 1.66 GHz each
Integrated Wifi
Integrated Bluetooth
128 GBSSD(SolidState Drive). The solid-state drives make this computer"ultra" fast, as it goes from off to working in Windows in less than 45 seconds. Compare that to a "regular" hard drive that takes around 2 minutes. This SSD drive is brand new, and comes with a 3-year warranty! (Through SSD manufacturer)
3 USB ports
1 Serial Port
2 PCMCIAslots (1 is Express)
SDCard reader
1394 Port
Docking Port
The battery holds a charge for 2+ hours
We are so confident in this laptop that we offer a 6-month warranty on it against any mechanical failures. The only exception to this is the battery, as we offer no warranty on the battery. If you have any mechanical failures in those time limits, just let us know and we'll take care of it!
AutoEnginuity SP05 Domestic Package
This package from AutoEnginuity will allow you to view diagnostic codes on EVERY engine, plus it allows you to have full bi-directional control on all the major domestics -- Ford, GM, Dodge, and Chevrolet. This package gives you the ability to perform tests such as:
Ford Family - Supports over 7,900 sensors from 122 systems. This includes support for non-US models such as Ka, Mondo, Galaxy, and Fairline.
PATS Timed Key Programming ('96 - '08)
KOEO
KOER
Power Balance (CAN-based models)
EVAP Bay Test
Service Bleed (Non-CAN support not available with ProLine currently)
Buzz Injector
Cylinder Contribution Test
Switch Test
Glow Plug Test
System Self-Test
Low - and High Speed Fan
All Outputs On/Off
Injector Coding (1.8L and 2.0L)
KAM Reset
Misfire Monitor Neutral Profile Correction
Tire Size Programming up to 40" ('99-'03 7.3L, and '04-'07 6.0L trucks)
IVD Initialization
Steering Angle / Yaw Rate / Acceleration Sensor Reset ('03 Explorer and Lincoln LS)
Passenger Seat ReZero and Passenger Weight Reset
Power Seat Calibration Test
Audio Network Communication Test
Vehicle In-Motion IO Test
Front Wiper Self-Test
Rear Wiper Self-Test
Diesel Particulate Filter Reset, Clear EGR Adaptive Tables, and Clear Fuel Injector Adaptive Tables
GM Family - Includes support for Buick, Cadillac, Chevrolet, GMC, Hummer, Oldsmobile, Pontiac, and Workhorse. Over 6,000 sensors from over 68 systems is supported. There are over 2,000 bi-directional command and system level tests that can be performed!
ABS Automated Bleed Routine (ProLine Connector)
Crank Variation Learn
Injector Flow Rate Programming (CAN-based Diesels)
Key Fob Programming
SDM Setup and Part Number Programming
Idle Learn
TDC Learn
Tire Pressure Sensor ID Programming (via CAN-based Remote Control Door Lock Receiver)
Chrysler/Dodge/Jeep - Coverage includes diesel Cummins engines, Dodge Sprinters Vans, and much more!
EGR System Test
EVAP System Monitor Service Test
Erase All DTC Fault Codes
Generate Full Field Test
Gov & 3-4 Shift Valve Test - JTEC Only
Leak Detect Pump Test
Purge Vapors Test
Reset All Adaptive Memory Fuel Cells
Reset All Non-Volatile Memory
Reset CAM/Crank Misalignment
Reset CAM, Crank, and Sync Status Record
Reset Duty Cycle Monitor
Reset Engine Running Time Record
Reset Fuel Shut-off Record
Reset Intake Airflow Control Stepper Motor Position
Reset Trip Information
Set Sync Signal - JTEC Only
Set Minimum Throttle Position to Maximum
Torque Converter Clutch Test - JTEC Only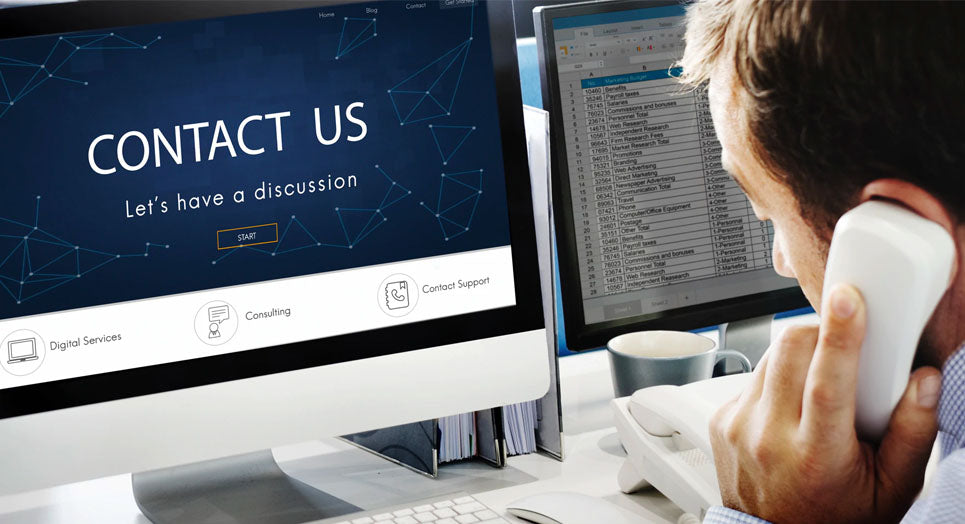 Questions?
If you have any questions about this or any other product, please don't hesitate to contact one of our Diesel Laptops experts at (888) 983-1975 or by clicking below!
Contact Us